This is a sponsored post with Northside. My love of this brand and the PNW is all my own.
This past month my daughter and I have visited Rosario Beach twice. The first visit was a Mother's Day celebration where she read a poem she wrote, gave me a handmade candle, we ate lunch with other students and moms, and we played on the beach. It was a lovely mother daughter day at the beach; truly an event we look forward to every year. The second visit to Rosario Beach was this past weekend for our annual church camp out. The weather wasn't quite as nice but our time together on the beach for an entire weekend was great.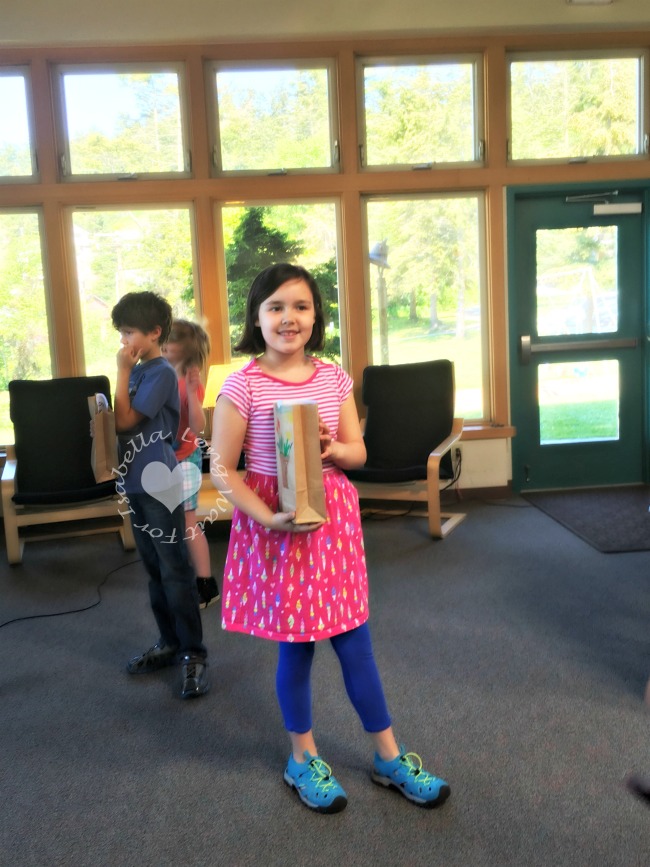 Rosario Beach, Washington
Nature and Native American history are enjoyed together at Rosario Beach. This small cove is located on the southwestern corner of Fidalgo Island, which happens to be pretty close to our home. You will find rocky beaches, including such small rocks it feels like sand. The centuries old trees provide a habitat for beautiful bald eagles. There are trails to enjoy with the family including a trail to a meadowy bluff that comes to life with wildflowers in the spring. If you're lucky you can also see pods of Orcas and porpoises, and even an occasional gray whale, can be seen swimming through Rosario Straight to the west. Our favorite part of a mommy daughter day to Rosario Beach is the tide pools. As the tide recedes an impressive diversity of life can be found clinging to the rocks in the harsh intertidal zone.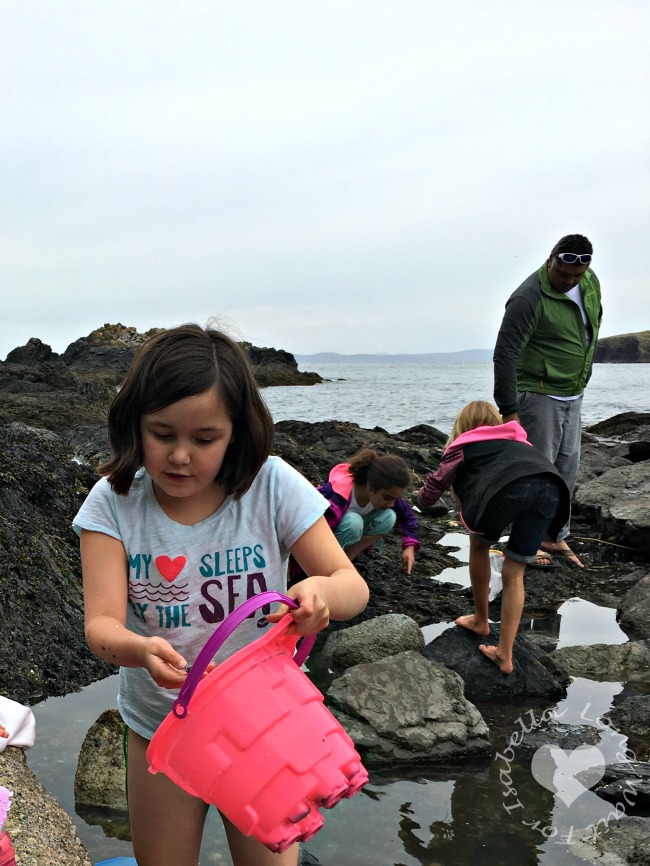 Another fun part of our visit to Rosario Beach is learning about Samish history. The Samish people are also Coast Salish (like the Swinomish, which my daughter and I are members of). The Maiden of Deception Pass story pole carving is based on a Samish legend. We love visiting this story pole and reading about this Samish woman every time we visit.
My daughter and I love getting out in nature and having fun. Thankfully, we have a local brand, Northside, that also has this same philosophy. With their Spring/Summer sandals, we can enjoy the great Pacific Northwest together, not just in style, but with functional appropriate shoes. My Princess and I were both sent a pair of Burke II sandals and we LOVE them. We don't just wear them at the beach on the rocks in the tide pools but we'll also be wearing them kayaking and stand up paddle boarding. We love to take advantage of the great Spring and Summer weather here in the Pacific Northwest and Northside helps us do that perfectly.
[Tweet "Get outside and have fun with @NorthsideUSA! #JustForFun"]
About Northside
Based in Marysville, WA, Northside by Triple T Trading is the recognized leader in recreational outdoor footwear. Offering a range of products from winter boots and trail shoes to sandals and flip-flops, Northside shoes are rugged, reliable and affordable for families who want to enjoy the outdoors together.
We love Northside shoes!
The Burke II sandals that my daughter and I both own are comfortable, very light weight, and stylish for our PNW culture. I highly recommend this brand for their quality and the amazing price value.
Connect with Northside
Facebook | Twitter | Pinterest
Pin it for later: