My son will be 4 in two months. That amazes me because the time has flown by so quickly. I'll let you in on a secret: everyday, I still lay him down for a nap. Just like I've done the last 3+ years. In fact, as I'm writing this blog post he is leaning against my right side and arm, sleeping peacefully. We're snuggled under the comforter on my bed and it's warm enough to fall asleep with him. I'm going to miss nap time when he outgrows this stage.
He naps for about an hour each day now. He has a ritual of rubbing my right arm, squeezing my hand, wrist, and fingers — and I love it because it's a free massage. He flops around to get comfy and soon he's still. Usually his hand is propped under his chin. He's always facing away from me. It's a ritual and routine I'll desperately miss one day soon.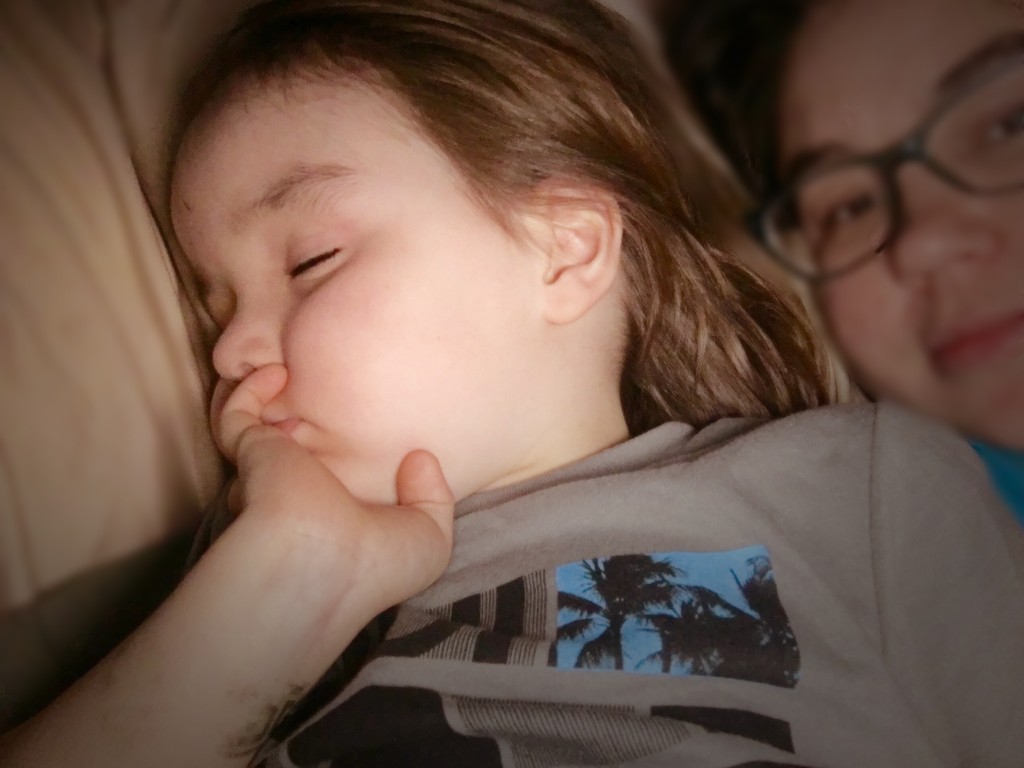 I love the excuse to take a break from anything and just lay down. I can blog right on my phone, check out Facebook, Instagram, play my favorite word game, read a book, or stream that TV show I missed. It's the golden hour in my day. Truly.
He's three — he doesn't need me to lay down by him anymore but I don't want to give it up. Not until he does.
And one day he will; and I'll mourn the end of this stage like I mourned the others. Seeing my son grow up, knowing this is my last child to take daily naps — well it's bitter sweet.
This is what parenting is. Wanting to keep them little. Mourning all the sweet lasts. Embracing the new child they grow into. So for now. I'm going to let him be little. I know it'll be over in a blink.
[Tweet "Let them be little. It will be over in a blink."]