This is a sponsored post with Dinosaurland, Utah. All opinions and love for travel are all my own.
We have a great list of places we want to visit with our family that are located here in the United States. Honestly, we love family travel and the kids do like to fly, but I prefer to fly with them in the US, at least while they are younger. One of those places, located here in the United States, is Dinosaurland Utah.
Have you heard of Dinosaurland yet?
With activities like camping, hiking, biking, boating, swimming, rafting and exploring petroglyphs and museums, Dinosaurland has an adventure for everyone. I know this destination would be a HIT with the whole family.
About Dinosaurland Utah
Dinosaur National Monument is the only place in the world that provides an interactive experience with more than 1,500 dinosaur bones and fossils. Visitors can view and touch dinosaur bones in their original resting place! You'll get to look out over the world-renowned Carnegie Dinosaur Quarry, where these one-of-a-kind fossils are located. The Quarry Exhibit Hall offers up-close views of this unique bone bed.
[Tweet "Dinosaur National Monument provides an interactive experience with more than 1,500 dinosaur bones and fossils."]
Watch this video to learn more:
5 Things We'd Do at Dinosaurland
Besides visiting the Dinosaur Quarry, here are more things we'd love to do when visiting Dinosaurland. There really is so much to see and do. It is the ultimate vacation destination for families!
1. Jones Hole
An easy hike that will take about 5 hours, we'd love to visit Jones Hole. Jones Hole is a 2,000-foot-deep gorge located in the Dinosaur National Monument. You'll find Jones Hole Creek at the bottom of the gorge. This scenic hike features beautiful plant life and wildlife.
2. Red Fleet State Park
Because of it's close proximity, our family would also love to visit this state park. Red Fleet State Park  is a 750-acre reservoir. My kids would love to go boating and fishing on this reservoir. This state park features a fossil trackway of dinosaur footprints too! I'd be happy seeing the scenic beauty here as well: sandstone and dessert landscape galore! You can even rent and stay in a teepee overnight! The kids would LOVE that.
3. McConkie Ranch Petroglyphs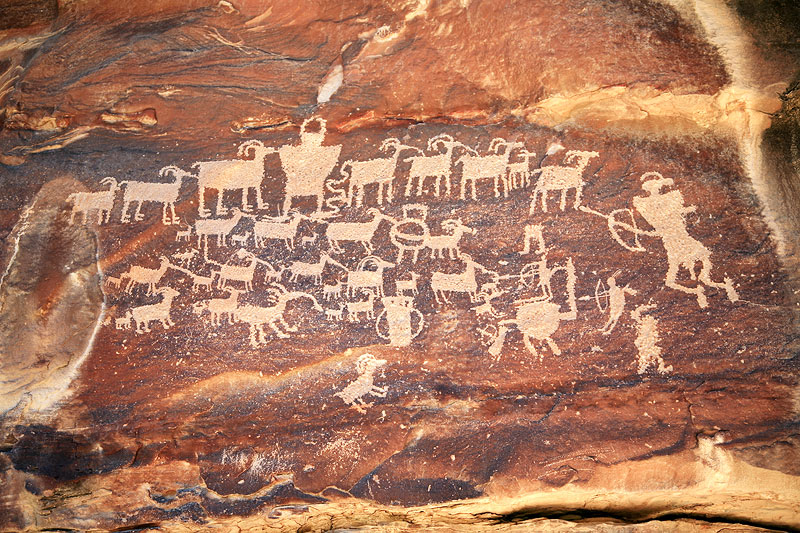 A popular Utah site, McConkie Ranch Petroglyphs would be a big hit with my family. The rock art is located in Dry Fork Canyon. You'll find the petroglyphs along a 200-foot-high "Navajo Formation" sandstone cliff. There are trails that take you up to the petroglyphs where you'll see figures up to 9 feet tall. These tall figures represent the Fremont culture. The Fremonts were local to this area from about 1-1200 A.D.
4. River Rafting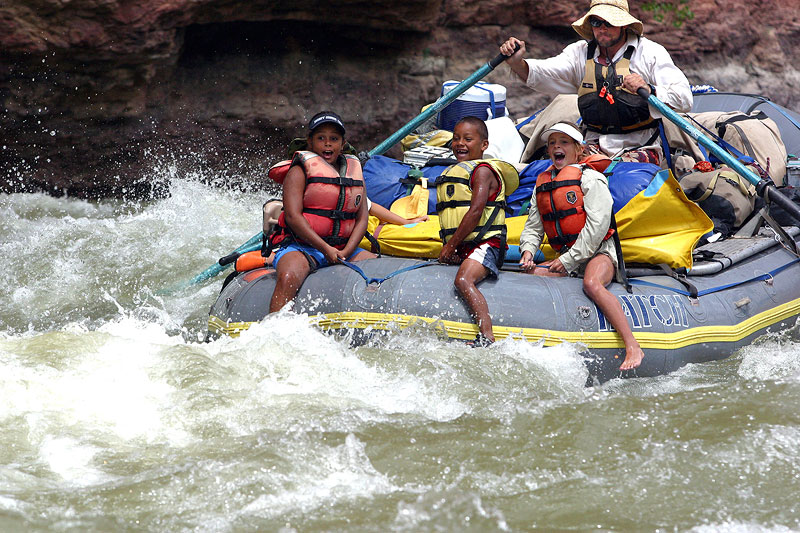 Easy or wild – a river trip down Northeastern Utah's Green or Yampa River is a thrill you'll never forget. Make it the perfect family vacation – or scream for extreme adventure. Whatever your choice, our guides and outfitters can get you and your family down the river in style. Our family would take an easy river trip run for sure!
5. Echo Park
We'd love to see Steamboat Rock in Echo Park. Echo Park is located in Dinosaur's canyon country. At Steamboat Rock the Yampa River flows into the Green River. While here, we'd love to explore the area's homsteading and ranching history.
These are the five things I'd add to our itinerary at Dinosaurland Utah. What would you add to yours? Visit Dinosaurland Utah and let me know. I'd love to hear your ideas!
Pin it for later: