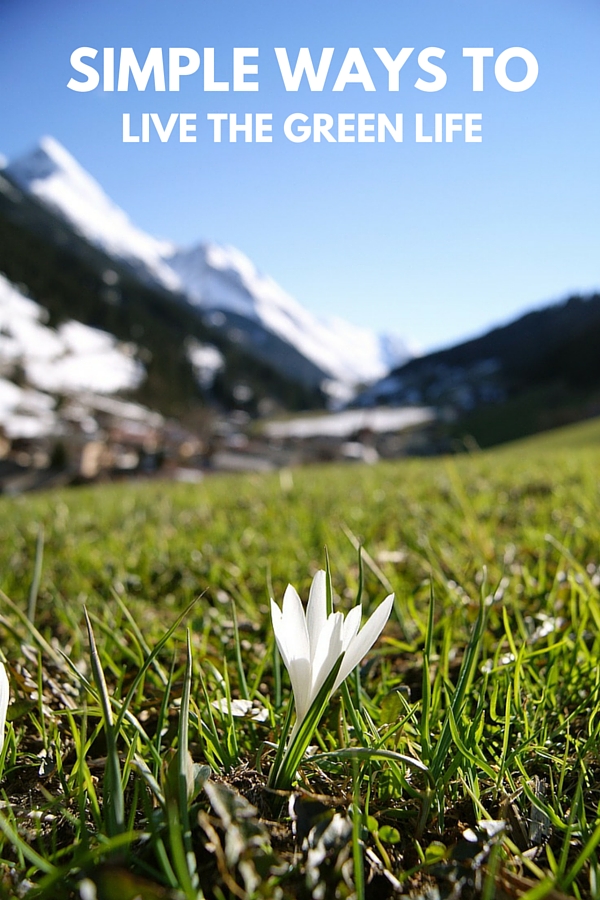 We already pay to recycle and bring our reusable bags to the grocery store, but this month, I've been looking for ways I can live the green lifestyle even more. I've decided to try four things to reduce my own carbon foot-print and be more eco-friendly:
When grocery shopping, choose food and beverage products with renewable packaging
Take shorter showers
Bike or walk whenever possible
Swap your paper coffee cup for a mug
These are simple things that I knew I could do, and by sharing with you all, I thought you might like to try them too. Living the green lifestyle doesn't have to be difficult. These small steps can make a large impact if we all do them together.
Renewable Packaging
When we visit our local grocery store, the products we purchase should mean something. We have the ability to make great choices and the last few weeks I've been buy more whole and real foods but also looking for products with renewable packaging. (Renewable packaging are those made of natural resources that can be replenished such as paperboard from wood fiber or plastic sugar cane.) Did you know that instead of buying canned items you can now find cartons?
Take Shorter Showers
This isn't too hard for me. I do love a LONG shower, but with two kids and a busy lifestyle, I don't get that as often as I'd like. Which is a good thing for the environment and my skin too. Plus, taking a shorter shower can save thousands of gallons a water per year. If you can, purchase a water conserving shower head as well.
Bike and Walk
This one is more difficult. Our weather isn't always reliable this time of year in Western Washington. We get a lot of wind and rain. But once, the weather is nice, our family will be walking and biking more. Do you like walking and biking when possible? 
Swap the Paper
Paper products are still the largest component of municipal solid waste, making up more than 40% of the composition of landfills. Instead of using paper products that are disposable – swap them for the real thing. That means no paper cups, use a mug. Instead of paper plates, use those real plates. Plastic forks? Nope just use real utensils.
By changing just one simple habit, you can make a big impact on your life and the world around you! Whether you change how you get to work or simply make different choices at the grocery store, changing one habit can make a difference.
[Tweet "By changing just one simple habit, you can make a big impact on your life and the world around you!"]
According to recent studies, we have the power to be happier and to protect the earth's resources by adopting simple, renewable lifestyle behaviors. In celebration of International Happiness Day on March 20, I'd love to encourage everyone to make simple renewable lifestyle changes to live happier while protecting our earth. Do your habits make you happy? Take this Tetra Pak Happiness Quiz and find out.
Pin it for later:
I was selected for this opportunity as a member of Clever Girls and the content and opinions expressed here are all my own.