Spring break and summer vacation is just around the corner, and many of you might be gearing up for your much-awaited family vacation. From choosing from a list of exciting destinations to setting aside a hefty vacation budget, you're on top of your game to ensure that you, your spouse and babies enjoy a memorable holiday together.
However, let's face it, when travelling with your little ones, things don't always turn out as rosy and smooth. Just when you finish tackling your kids' incessant rants about how bored they are, you have to run around the most stressful places looking for a loo where your child can go pee-pee. Your vacation, as a result, begins to seem less like a holiday and more like that business project you wish you didn't sign up for. Well, worry not as we have five key tips that will help you enjoy a stress-free family vacation.
Begin Planning Much In Advance – One of the best ways to ensure you have a stress-free trip with your family, is to plan in advance and plan well. Make all your bookings at least two months before your journey and try as far as possible to make sure they are refundable. Plan every day's itinerary, while setting aside enough time for impromptu activities and rest. Being organized will help prevent you from wasting time during your holiday, while also keeping your kids on their toes. The busier they are, the lesser they crib.
Pack Practically – This is an extremely important step, and you must spend a lot of time on it. Make a list of all the possible essentials you and your family may need during your holiday, while also taking unforeseen circumstances into consideration. Involve your kids in the process of packing so as to increase their interest and enthusiasm levels about the holiday. Sure enough, if many thousand miles away from home, your child wakes you up in the middle of the night asking for his favorite stuff toy to hug, you ought to be less than pleased.
Stay Equipped For Contingencies – When going on a holiday with your family, you must be well equipped for emergencies. If you plan on going to a destination that can put you and your family at an increased risk of infections, do visit your doctor before leaving for your holiday, and as far as possible, get yourself and your family immunized. Carry medications for common infections along. In case you are travelling by air, prepare yourself for flight delays and carry extra pairs of clothing for yourself and your family on hand. And yes, don't forget to take some munchies along.
Carry Ample Options For Entertainment Along – Kids cannot be called the most patient beings in the world. They crave for excitement and action all the time, and if they don't get that, they create a racket. To avoid such situations from arising, carrying a bag of entertaining activities along while travelling is a good idea. Keep an activity book that includes puzzles, coloring sheets, and other games that your kids can play while on the go. Ask them to maintain a travel journal where they can document the details of the holiday through words or drawings. If possible, hand them an old camera phone that they can use to click pictures of things around them. With so many fun things to do, they will rarely get a chance to complain.
Accept And Enjoy The Chaos – No matter how hard you try to make your holiday perfect, there are bound to be instances that don't necessarily go as per your plans. Instead of beating your brains out and ruining your mood, accept the chaos and enjoy the moment. Remember, the aim behind your holiday is to spend quality time with your entire family, so even if there are a few glitches, here and there, don't let them kill your vibe. As long as you're in the company of loved ones, nothing else should matter.
So there you have it – a fool-proof guide to ensuring your vacation indeed goes by making beautiful memories with your family rather than making frantic visits to a doctor in an alien land. Happy travels!
Author Bio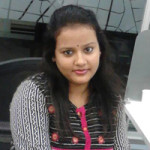 Aradhana is a writer from India. She covers topics concerning parenting, child nutrition, wellness, health and lifestyle. She has more than 150+ publications from reputable sites like Huffington Post, Natural news, Elephant Journal, Lifehacker and MomJunction.com to her credit. Aradhana writes to inspire and motivate people to adopt healthy habits and live a stress-free lifestyle.