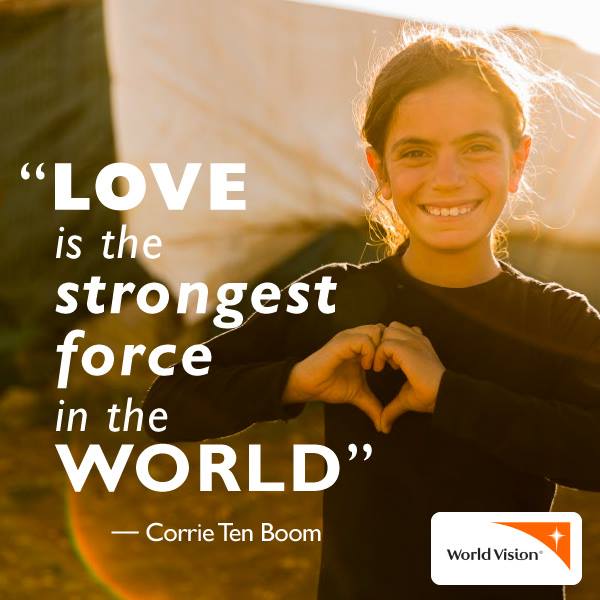 We live in a great big world. The population now exceeds 7 billion people! There are thousands of diverse ethnic, religious and linguistic groups. What's truly amazing, is that in this diversity, the Internet is transforming how we connect to each other. It is now easier than ever to embrace global citizenship from an early age.
I'd like to share with you details about World Vision child sponsorship and also ways that parents can teach children to give help and be global citizens. Thank you World Vision for these great tips.
4 Ways to Give Help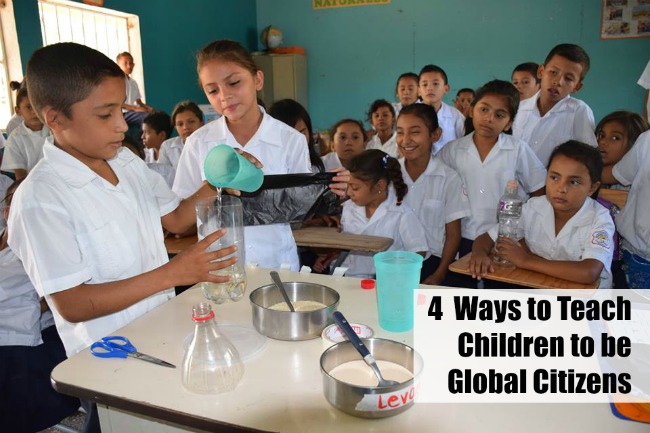 1. Turn Story Time into a Teachable Moment
Learning about other countries and cultures can happen during daily activities. Choose children's books that accurately portray other cultures or focus on historical events for afternoon or bedtime reading. After finishing the book, parents can talk to children about what they learned and how the lives of the characters in the book differ from their own.
2. Make the Facts Digestible for Young Minds
Young children may have a difficult time comprehending abstract statistics about inequality around the world. Create a math activity at home to make this information more relatable. Use beads or buttons to count out how many children are in the child's class, and then remove items based on global averages for clean water access or hunger statistics.
According to World Vision's 2015 Food Assistance Report, 1 in 6 children – more than 1.4 million kids – are dangerously underweight because they lack access to adequate food and nutritional assistance. For a classroom of 24, remove 4 beads to represent these children.
[Tweet "1 in 6 children are dangerously underweight! Here's how to help:"]
3. Experiment at Home
Ask children to put themselves in another person's shoes by conducting experiments at home. For example, create a family menu budgeting $1.25 a day per family member. Give children $1.25 during the next grocery store trip – the amount of money that 1.3 billion people worldwide live on each day, according to World Vision – and let them shop and price compare themselves. Afterwards, talk about the types of foods they couldn't purchase and what kinds of foods the menu is limited to: Were you able to purchase fresh fruits or vegetables? Is the meal limited to rice or pasta? What kind of protein could you afford to buy?
4. Sponsor a Child
Get children involved directly in providing a "hand up" to communities in need around the world by sponsoring a child as a family through World Vision. Involve children in the process of choosing a boy or girl to sponsor; ask them to write cards and draw pictures for the sponsored child, and talk to them regularly about how the sponsorship donation is helping provide equal opportunities for boys and girls, clean water, bed nets, job training for parents, and much more – including the freedom to simply be a child.
Why sponsor through World Vision?
Though children and families face hardships like poverty and conflict, you can bring hope to a hurting world. Child sponsorship through World Vision allows for a one-on-one relationship with a sponsored child, while pooling gifts from sponsors who support children within the same community to provide long-term resources for lasting change.
World Vision believes that effective development that lifts communities and individuals out of long-term poverty lies in helping them discover their potential as human beings and mobilizing communities to take ownership of long-term projects that support clean water, healthcare, agriculture, education and income generation. Join World Vision in partnering with those in need to build lasting solutions that address their challenges.
How does your family give help to those in need?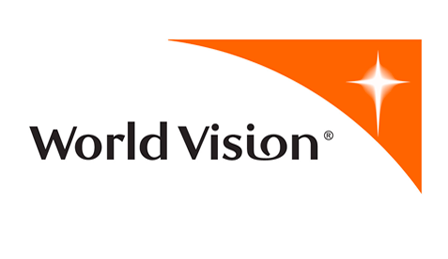 Connect with World Vision
Disclosure: This is a sponsored post. All opinions are mine.
Pin it for later: