This month we had a family meeting about parenting, discipline, obedience, and honor. Parenting is so hard, isn't it? We've had a harder time with our rambunctious three year old boy than I thought we would. There were many days that I've been at a loss. But, I've re-focused, and came up with a personal plan to parent my kids. This plan doesn't include yelling, time-outs, or spanking. This plan includes correcting wrong behavior when it occurs in firm but gentle ways. It also includes taking time-ins together when things get to crazy. Most importantly it includes being honest when I can't handle things anymore, before I blow up at the kids. Controlling my own self and having a higher EQ has been more difficult than I expected, but I've been doing great.
The Good Deeds Jar
We've also implemented a good deeds jar at home. When I catch the kids doing good things, or they listen well, play nicely, and just do good things for a family member they get a noodle to put into their good deeds jar. They love it. Seriously, love it. When the jar is full, which takes about two weeks, my son will get a new Hot Wheel (he doesn't realize how cheap they are) and my daughter will get a new Shopkins. The first week, we implemented this, they tried so hard to get the most noodles for the day. It was a competition to see who could be more good.
Book Recommendations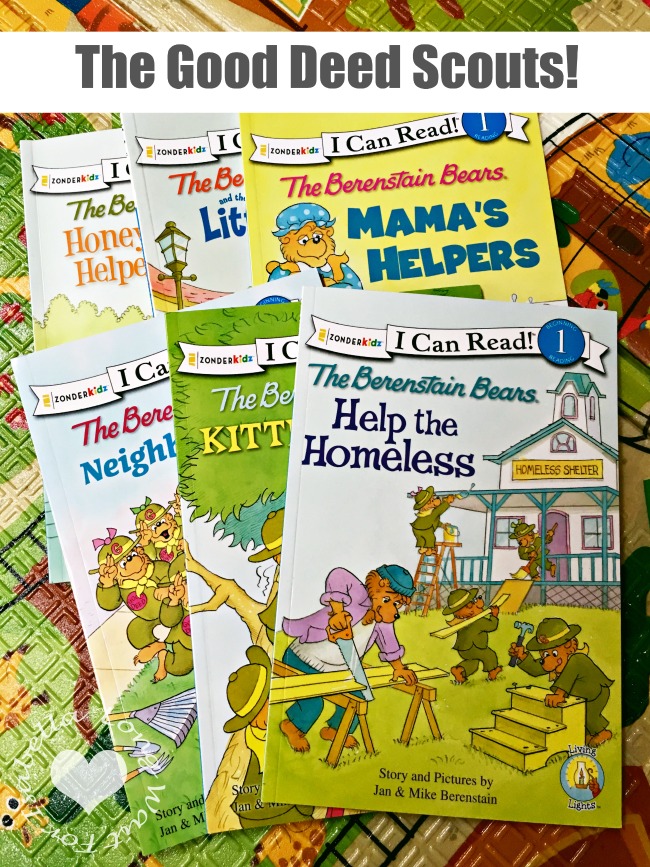 Another thing I've done was order books from Zondervan that particularly relates to doing good. Both of my kids love and watch The Berenstain Bears regularly so I was happy to find a these books featuring the the Good Deed Scouts in the story.  These books are from the Zondervan I Can Read! Beginning Reading 1 books line.
In the six books we were sent The Good Deed Scouts are able to help with:
animals
neighbors
chores
parents
and more!
15 Good Deeds for Kids
Help carry groceries
Send a picture or letter to family
Donate old toys and books, that are in good condition, to the local homeless shelter
Bake cookies for a lonely neighbor
Hold the door for people
Volunteer at the local soup kitchen
Make homeless bags to hand out to those on street
Donate portion of allowance to charity
Bring the neighbors trash cans back to their house
Pick up garbage at your city park or beach
Give compliments to those around you
Donate dog or cat food to the local animal shelter
Visit the local nursing home
Smile at a stranger
Play with the shy kid on the school playground
What other good deeds can kids do?
Here's an easy to print Good Deeds Chart if you'd rather use a piece of paper. Simply print it out on regular paper or cardstock and use a hole punch.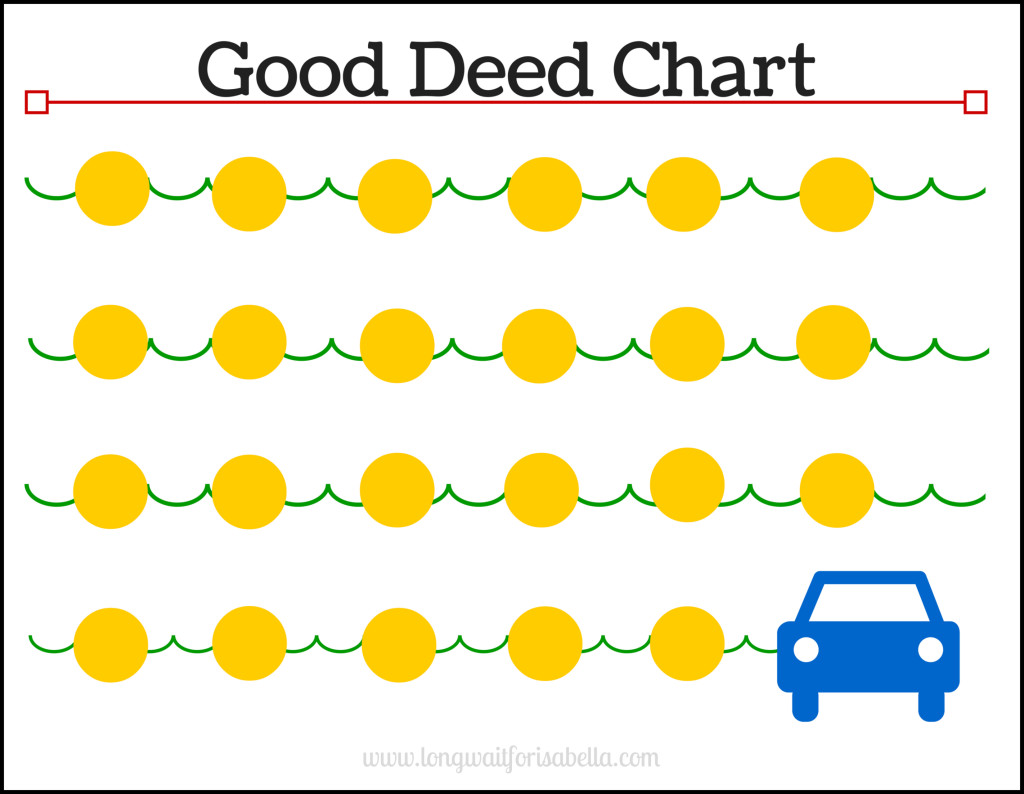 Here is an easy to print PDF: Good Deeds Chart
This is a sponsored post. All opinions are mine alone.