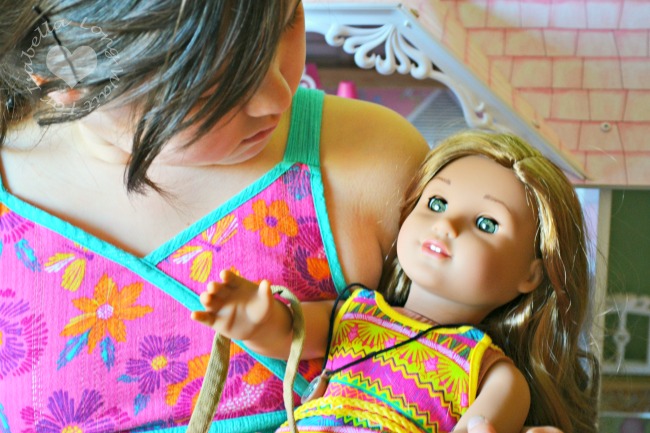 Do your kids love American Girl? My daughter is 8 and she loves American Girl. She has Kaya, the Native American doll, and now she has the 2016 Doll of the Year, Lea Clark.
About Lea Clark
Lea Clark is a talented photographer with a love for animals. She discovers a wide world of possibilities when she embarks on a faraway adventure to Brazil. Available for only one year, Lea's collection includes a beautiful 18-inch Lea™ doll featuring long wavy hair and warm hazel eyes. Plus, you will also find:
tropical-inspired outfits
accessories
toys
in the Lea Clark collection that reflect her Brazilian travels—including Lea's Rainforest House with over 30 pieces! To further expand Lea's world for girls, an all-new, action-adventure film will debut on DVD from Universal Studios Home Entertainment in summer 2016.
[Tweet "Lea Clark is a talented photographer with a love for animals. She's available for only one year!"]
Pin it for later:
Lea Clark Books
In addition to the great clothing, accessories and toys, you'll also find Lea Clark books. Written by award-winning author Lisa Yee, the 2016 Girl of the Year books include:
Lea Dives In
Lea Leads the Way
Lea and Camila
The books introduce girls to a curious ten-year-old girl with an adventurous spirit. On a family trip to Brazil to visit her older brother, Zac, who is studying the Amazon rainforest, Lea is excited to capture everything she sees with her camera. Soon Lea makes some incredible discoveries, but she also faces unexpected challenges, including a fear of the ocean, tension with Zac, and finding a baby sloth that has been gravely injured. With the help of her family, her new Brazilian friend, Camila, and her late grandmother's guiding inspiration, Lea finds the inner strength and confidence to live her new adventures to the fullest.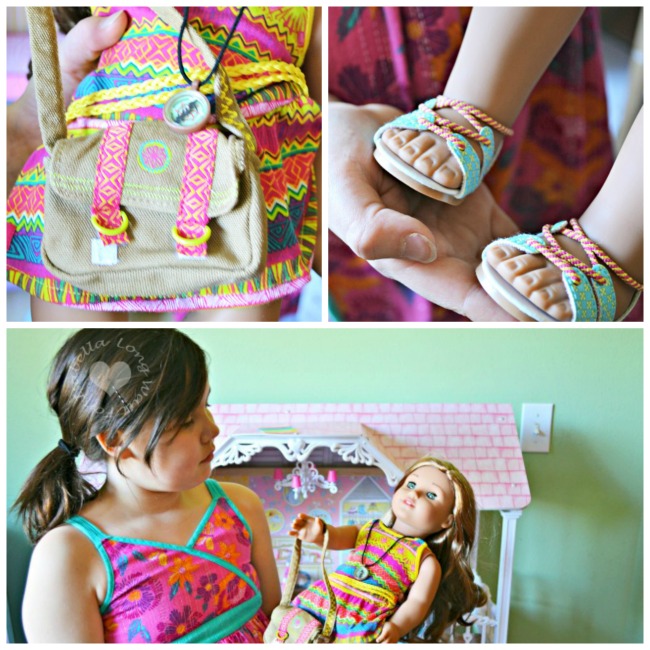 Giving Back with Lea
To show girls that, together, they can make a difference in helping protect animals and their habitats, American Girl has created Wild at Art, a year-long fund-raising campaign in support of World Wildlife Fund (WWF). Starting January 1, American Girl is encouraging girls to use their artistic abilities to host an art sale and donate the proceeds to WWF. To launch the campaign, American Girl has made a $50,000 donation to WWF and also invites customers to contribute at American Girl retail stores and online at americangirl.com.
[Tweet "Wild at Art is a year-long fund-raising campaign in support of World Wildlife Fund"]
Parents can visit americangirl.com/wildatart to learn more and register for Wild at Art, plus get animal-themed craft ideas, and be entered into a sweepstakes for the chance to win one of 17 Lea prize packages.
In addition, from January 1 through December 31, 2016, for every purchase of one of the three plush animals in Lea's collection—the margay, sea turtle, or sloth—American Girl will donate $1 (up to a maximum of $100,000) to WWF.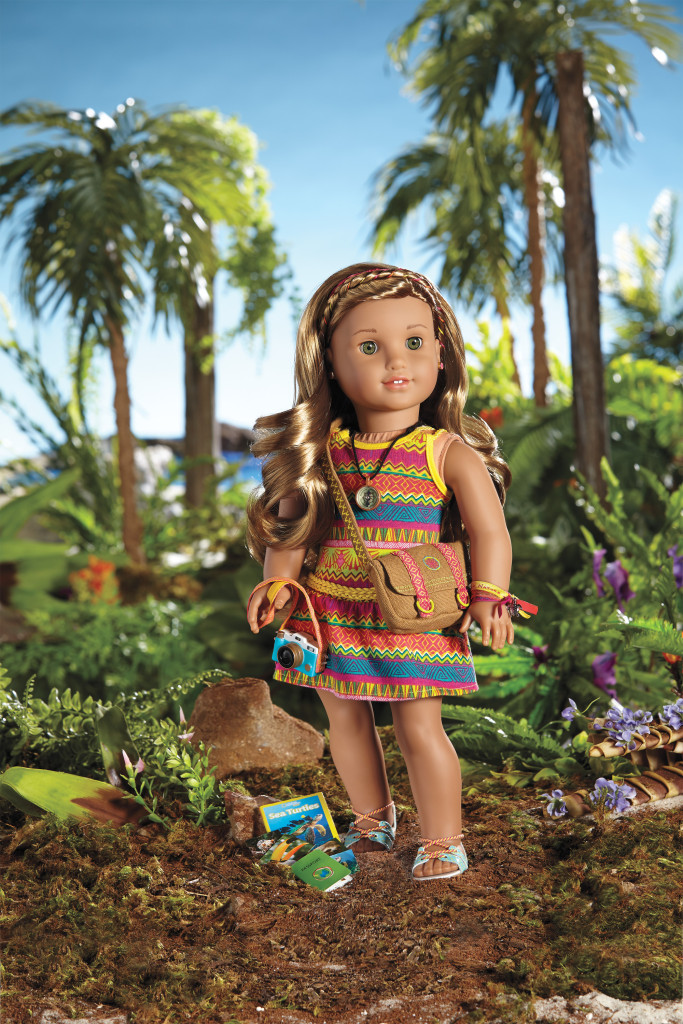 This is a sponsored post. All opinions are mine alone.