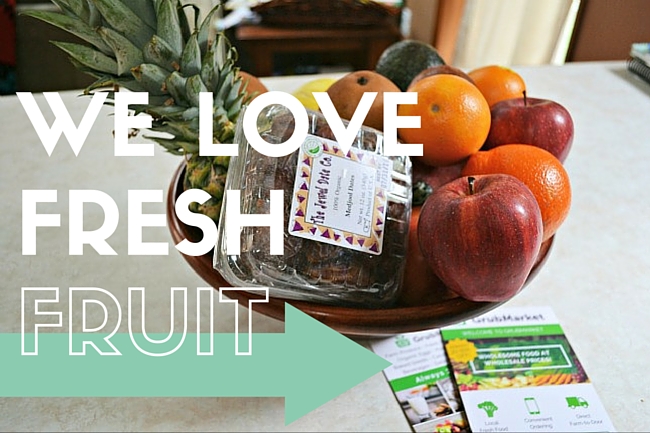 Fresh fruit delivered right to your front door? How can you say no to that? Our family had the exciting experience of getting a box from GrubMarket recently and it was full of fresh organic fruit. My family, especially my two children, absolutely love fruit. So opening this box and taking out each fruit felt like Christmas all over again.
Does your family love fresh produce?
About GrubMarket
GrubMarket is making great food accessible! They offer:
Unbeatable prices: While many food delivery services and premium grocers cater to high-income earners, GrubMarket is committed to making fresh and delicious food accessible to all people by keeping their prices consistently lower than all comparable grocers.
Convenience: Through their reliable operations, GrubMarket is committed to providing people in food deserts (ie. areas without farmers' markets and fresh grocery stores) with access to high-quality, freshly-harvested items that they would typically find at a farmers' market or Whole Foods store. Additionally, they offer free delivery across the U.S. for all orders above $59.
Food Discovery: GrubMarket provides a platform for their partnering small farms and vendors to sell their items directly to customers. Many of these food producers have challenges getting shelf space at grocery stores, and/or may not want to pay the upfront costs of hosting farmers' market tables. GrubMarket gives these food producers access to tens of thousands of customers through a robust online marketplace, regardless of the food producers' production scale.
[Tweet "GrubMarket is committed to making fresh delicious food accessible to all people!"]
Our GrubMarket box came with a pineapple, avocado, pomegranate, dates, oranges, apples, and pears. The fruit was in great condition and packaged very well. There was not bruising present and the fruit all came out of the box looking delicious. My kids could not wait to eat it. We let a few items ripen on our counter – like the pineapple, avocado, and pears. Once the fruit was ripe, it did not last long in our house.
But if you have fruit laying around that needs to get used, consider a great fruit salad. Here are 10 amazing fruit salad recipes to choose from:
Drool Worthy Fruit Salad Recipes
What is your favorite fruit salad recipe?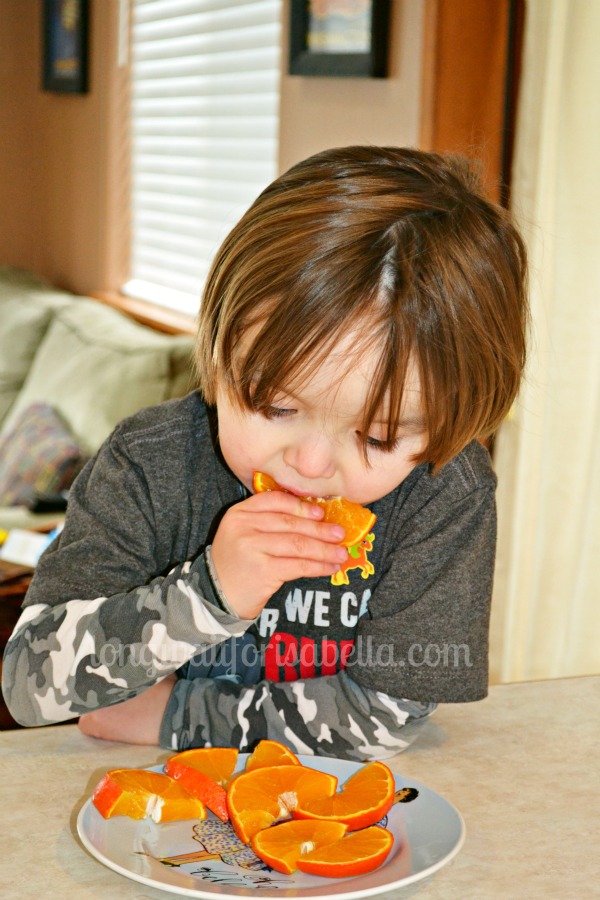 Connect with GrubMarket
Facebook | Twitter | Pinterest
Buy GrubMarket >> Receive 20% off your first order by using code GRUB20 and remember there is free shipping on orders over $59!
Disclosure (in accordance with the FTC's 16 CFR, Part 255: "Guides Concerning the Use of Endorsements and Testimonials in Advertising"): Many thanks to Propeller Consulting, LLC for providing this prize for the giveaway. Choice of winners and opinions are 100% my own and NOT influenced by monetary compensation. I did receive a sample of the product in exchange for this review and post.