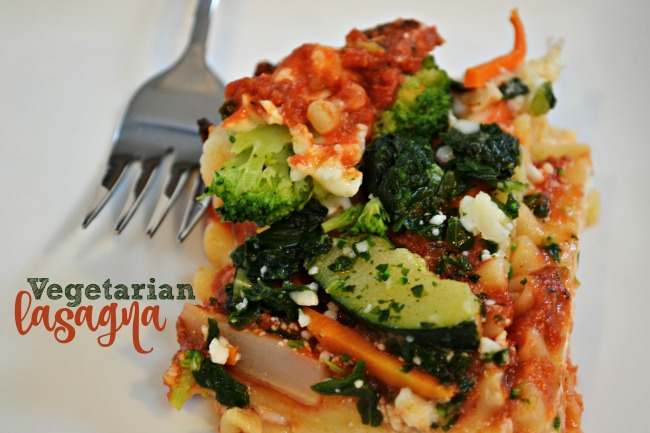 We love vegetarian lasagna here in our home. But, I'll tell you the truth – we don't have it very often. It takes longer to make than I usually have. But, this last week, I found a Vegetable Lasagna that was made from scratch, loaded with great vegetables, and was delicious! Plus, it came right from the freezer. I don't know about you, but I love freezer meals!
This Vegetable Lasagna is made with:
100% semolina lasagna
seven crisp vegetables
marinara sauce made from vine-ripened tomatoes
artisan-style Ricotta cheese
Mozzarella cheese
imported Pecorino Romano cheese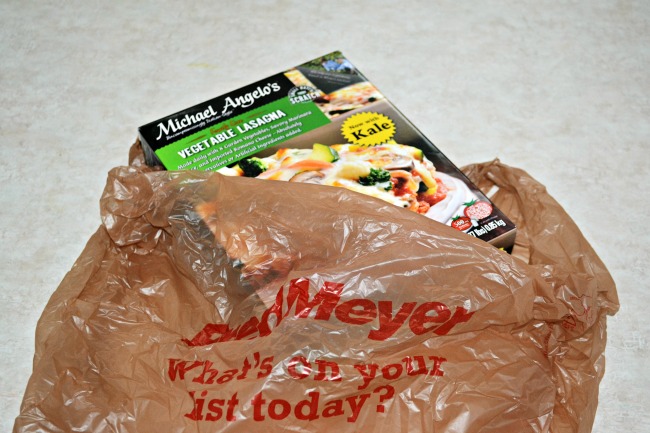 Can you imagine my surprise when I found this amazing vegetarian lasagna at my local Fred Meyer? This made from scratch Michael Angelo's Vegetable Lasagna was well under $10 and contained ingredients I am happy for my family to eat.
Michael Angelo's offers meals with REAL ingredients without all of the fillers found in most frozen meals. As a busy mom, with two kids in two schools, a husband who works away from home often, and a part time blogger – well a delicious, healthy vegetable lasagna is exactly what I need to help me keep my kids and I fed.
»»Real ingredients.««
»»No Fillers.««
»»No Preservatives.««
»»Less is Amore!««
You'll find more than just vegetable lasagna in the Michael Angelo's brand. If, like me, your family eats mainly vegetarian meals, you can find:
Eggplant Parmesan
Four Cheese Lasagna
Manicotti with Sauce
Cheese Ravioli
There is a new line at Michael Angelo's too – Made with Organic. I cannot wait for my store to get this new line of freezer meals. Made in small batches from scratch with organic non-GMO Ancient Grain Kamut® Pasta, organic tomatoes, organic butter, organic vegetables, organic cheeses, grass-fed beef and antibiotic-free chicken and turkey, these real Italian meals offer wholesome nutrition and unmatched, crave-able flavor.
Find a store near you that sells Michael Angelo's – you won't be disappointed!
Connect with Michael Angelo's
Facebook | Twitter | Pinterest
One lucky Long Wait For Isabella reader will win $25 in Michael Angelo's vouchers! Enter the Rafflecopter form below for your chance to win! Open to US residents 18+.
Disclosure: This is a sponsored post with Sverve and Michael Angelo's. All opinions are mine alone.