by Rebecca Alwine
As a military spouse, I've have the unique experience of parenting alone more times than I ever imagined. Some compare it to being a single parent, but I do not agree. Yes, in that moment, I am the only parent at home, but that is not a fair representation of the support I get from my husband. Emotional support, financial support, and parenting support, while often communicated through Skype or a phone call, is still support I get that a single parent wouldn't. So for those of you who will or have experienced times of parenting alone, here are a few tips.
4 Tips for Parenting Alone
Give yourself grace. Parenting is not easy. In a perfect world with your spouse home by 5 to help with dinner, and all four grandparents down the block, you would still struggle. Remind yourself that you are a loving and caring parent and that is way more important that a clean house, gourmet meals, and sandwiches cut into fun shapes.
Ask for help. It takes a village to raise a child. When they are young, ask for help from friends and family. Hire a sitter so you can shop in peace. As they grow up, ask them for help. My son is now 7 and he loves to help me out when his dad is gone. Simple things make him feel like he is contributing, and he loves to make my coffee in the morning. My daughter is 5 and can help with things like laundry and dishes. They know you need help, just ask them.
Plan ahead. Not all business trips or military assignments are predictable. But if you have some lead time, use it. Prep meals for the freezer, do a bulk shopping trip, service the car before your spouse leaves. Any time I travel, I like to leave the clothes clean and laid out for the week and crockpot meals ready to cook. I like to make it as easy on my husband as possible. I should also take some time to make it easier on me when he leaves.
Cereal is ok. Seriously, dinner does not have to be fantastic every day. There are some times when you're going to hit the drive thru at 7:30pm because of gymnastics or soccer. It's ok, you are still feeding your kids. Mine think cereal for dinner is the coolest thing ever. We frequently do that on nights when my husband is working late, overnight, or gone. It's easy and it's a treat.
Your child(ren) will see your hard work and, most importantly, that you love them. The best gift you can give your children is two loving parents. Parents that love each other and love their kids. Kids are perceptive, they know when things are off. It's ok to share with them your sadness because your spouse is gone. It's ok to share with them your frustration. I've said to my children from a young age, "How many babies? How many parents?" They quickly understood that there was only one of me, trying to fill two parenting roles, and they would try harder to help. Parenting is a marathon, and sometimes you are running on your own. You can do this!
[Tweet "Parenting is a marathon, and sometimes you are running on your own."]
Author Bio: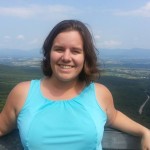 Rebecca Alwine has been a military spouse for 9 years, traveling the world and learning about herself. She's discovered she enjoys running, loves lifting weights, is a voracious reader, and actually enjoys most of the menial tasks of motherhood. She is an avid volunteer, most recently as President of the Fort Huachuca Community Spouses' Club and has worked as a career counselor for transitioning service members. You can follow her on Twitter at armywife1229 or at www.whatrebeccathinks.com.