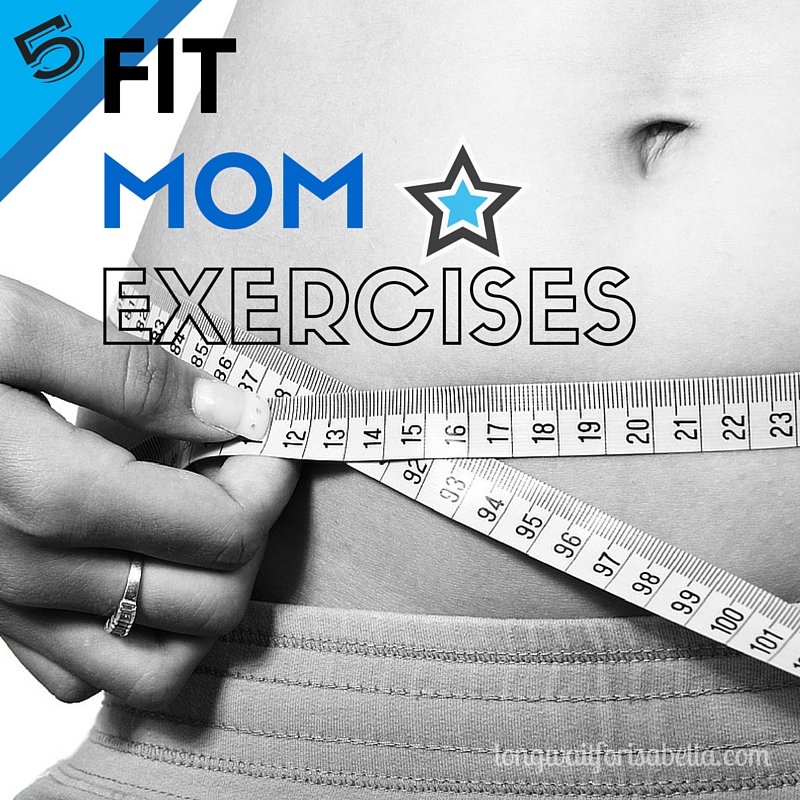 We are all caught up in our busy lives, juggling work and family. We forget to set aside time for ourselves to lose that pregnancy weight. Before we realize we gain so much more weight that it is an eyesore. Also, because work keeps us so busy, we don't have the luxury to indulge in long and tedious workouts. We need smart exercise routines that will give us quick and efficient results. Here are some exercises that will allow every mother to stay fit between her crazy schedules:
Squats: You should begin with full body exercises that will allow you to tone your body effectively. Squats are called the 'king of exercises' by most fitness experts for this reason. Whether you try doing weighted squats or let your body weight act as resistance, squats work every major muscle in your body. They act as a great cardio that further facilitate the burning of stored fat. To do a squat simply place your feet slightly wider than your shoulder-width apart, with your toes pointing slightly backwards. Then, keeping your back straight and your head facing forward, drive your hip backwards. While you continue to bend your legs, your knees should be perpendicular to the floor. Come back to the initial position and repeat.
Superman: If you suffer from a recurring backache and other back issues, the superman can prove to be extremely beneficial for you. It trains your lower back and the glutes without any additional equipment. All you have to is lie flat on your face, with our arms in front of you. Then, slowly raise your arms, legs and chest off the floor as much as you can. At the same time, hold your lower back and glutes in contraction for 2 seconds. Then, slowly retreat to the initial posture only to repeat the same exercise.
Planks: Planks help strengthen your core muscles while simultaneously toning your stomach and abdomen. It works on your entire midsection, which ensures that the muscles around your tummy tighten. It also improves your posture and balance while building core strength for other exercises. To do a plank, lie flat on your face. Then,  position your arms under your shoulders and then rise on your hands. Your body will be balanced on your hands and toes while your back is straight. You can also try the planks as your post pregnancy workout. However, make sure you have waited out your 6 weeks recuperation period before you start.
Burpees: Burpees are regarded as one of the toughest exercises, so do them once your body has eased into your workout routine. Burpees can help you increase the difficulty level as well as disallow your body to experience stagnation in terms of weight loss. To do a burpee, lower your body onto your hands and then push your feet out and back in. Then, leap up in the air, and repeat. Beginners should perform this exercise slowly and can put one foot back instead of both. The moves can work up a sweat, tone your muscles and is a great cardio.
Reverse Wood Chops: You've noticed a lumberjack aim his axe to the trunk of the tree he is about to cut, and then bring it down? The wood chop is a similar exercise, except it does not involve an axe. It will give you a great metabolic boost, and you should try involving as many muscles as you can. You can use a medicine ball, a dumbbell or even a cable handle attached in front of your hip to your opposite shoulder. You have to mimic the movement of lifting something from a high shelf while stretching the muscles in your arms, shoulders and the core. Then, place it down on the opposite side and repeat.
Exercises make up an important part of your weight loss routine. Also, these exercises will take you under 15 minutes but will keep you refreshed and energized through the day. Subsequently, you should also pay close attention to your diet that influences fluctuations of your body mass more intimately.
Author Bio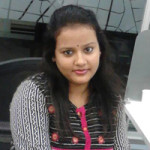 Aradhana is a writer from India. She covers topics concerning parenting, child nutrition, wellness, health and lifestyle. She has more than 150+ publications from reputable sites like Huffington Post, Natural news, Elephant Journal, Lifehacker and MomJunction.com to her credit. Aradhana writes to inspire and motivate people to adopt healthy habits and live a stress-free lifestyle.