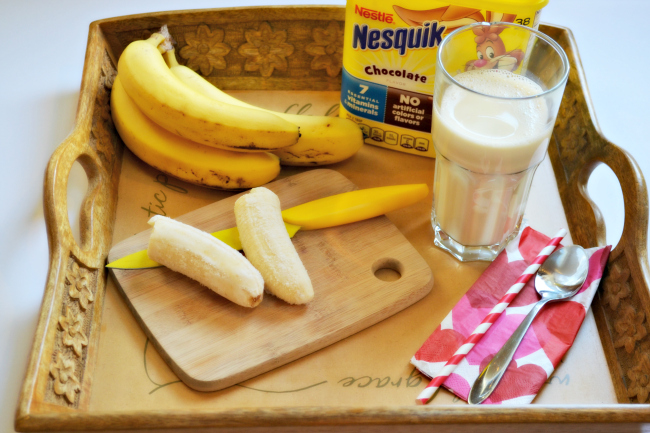 We're always rushing in the morning. Always. My kids often ask for large breakfast items, and you know what? They don't ever finish them before we need to leave for school. I want them to have a nutritious breakfast but I need quick things – a smoothie recipe that is simple and nutritious is a great answer!
Do your kids love a tasty smoothie recipe?
My daughter and son are in two different schools and they are both doing very well – at the top of their class. I want to fuel their day and help them make the most of it. I really like that Nesquik offers 7 essential vitamins and minerals including Vitamin B vitamins, Iron, and Vitamin C, give your kids a nutritious way to start the day that they will love. What is amazing, is there is 45% less sugar than the leading syrup brand and with no artificial colors or flavors.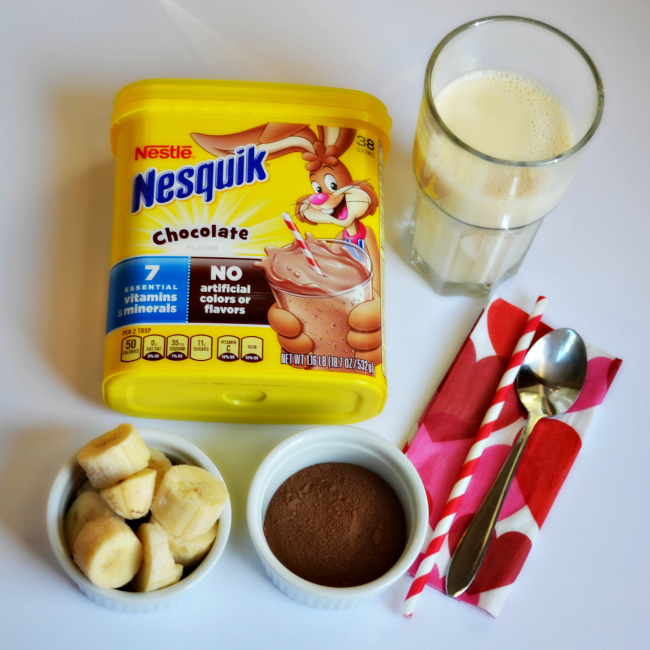 Simple Chocolate Banana Smoothie Recipe
1 cup of milk
1 frozen banana
Blend milk, Nesquik chocolate powder, and sliced frozen banana in a blender and enjoy! It is so simple and very tasty. But, the kids will be getting an irresistibly delicious and nutritious chocolate milk that you feel good about.
Pin it for later: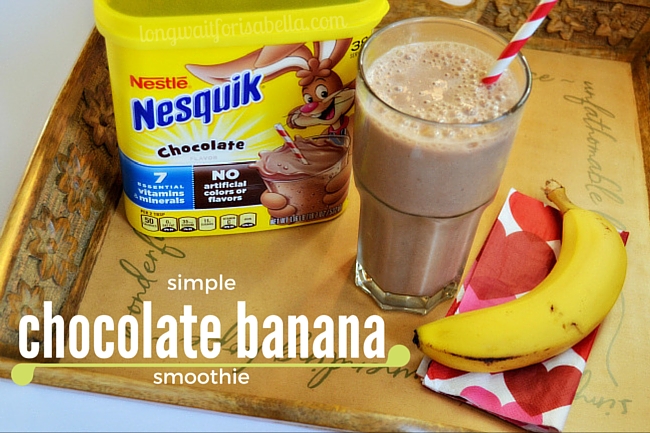 Encourage their dreams and take them on adventures! But start the day right.
Connect with Nesquik