With such a large selection of movies and shows to choose from on Netflix, there's guaranteed to be a TON of movies for you! The holiday season is finally in full swing and there is nothing better to do during this time than to cuddle up with your family and watch some great Christmas and holiday movies. There are tons of movies on Netflix – and at least 50 Christmas ones.
15 Christmas Movies on Netflix
1. Christmas with the Kranks: the Krank couple are deciding to skip Christmas this year with their daughter living abroad – deciding on a Christmas cruise. At the last minute, their daughter decides to come home – fiance and all – for Christmas. The Kranks scramble to put together a Christmas Eve party that causes chaos.
2. Christmas Town: a single mom, her father and her son learn the importance of the holiday spirit in a town that is all about Christmas. Learning to cope and live happily as a family is of most importance to the three during this holiday season.
3. Pete's Christmas: 14 year old Pete wakes up on Christmas morning to have the worst morning ever. He wakes up only to find out that he must keep repeating the day until he gets it right.
4. Merry Christmas Thomas: Thomas the train is on the hunt for the biggest, best Christmas tree in the entire city of Sodor. In hopes of having a winter wonderland, Thomas must get the tree to the city to enjoy the holiday.
5. Journey to the Christmas Star: 14 year old Sonja is on the hunt for the Christmas star in hopes of freeing her kingdom and a missing princess from a terrible curse.
6. I'll Be Home for Christmas: a spoiled student that is on his way home for Christmas ends up stranded with no money or car in the desert, helping him to learn the importance of the holiday season.
7. A Christmas Kiss: After a spontaneous kiss with her bosses boyfriend, a designer attempting to climb the ranks ends up falling in love with the man as she decorates his home for a Christmas themed party. Dealing with her boss and her newfound love, she must deal to cope and decide what is more important to her at the time.
8. Mandie and the Forgotten Christmas: upon visiting a forbidden attic, Mandie learns about a mystery of a long lost and forgotten Christmas.
9. Good Luck Charlie: It's Christmas: on their way home for Christmas, Teddy and Amy get separated in the Palm Springs airport leading to a holiday adventure to be able to return home in time for the holiday.
10. Christmas on Salvation Street: when a widowed pastor moves into the city to assist those in need, adjusting in the midst of the holiday season is a struggle to overcome while helping others enjoy their Christmas.
11. A Country Christmas: a county's politician attempts to get rid of the Santa Claus Christmas tradition – but not before two kids help to regain the politician's faith and restore his holiday spirit.
12. Curious George: A Very Monkey Christmas: George and The Man in the Yellow Hat struggle to find the perfect presents for each other before Christmas morning in a fun, spirit filled animation.
13. Adventures of Bailey: Christmas Hero: the mischevious puppy, Bailey, works hard to make sure that he gets presents from Santa.
14. Christmas Crush: after attending her high school reunion, Georgia has a second chance at love with an old boyfriend just in time for the holidays.
15. Switchmas: two boys of different faiths switch plane tickets at the last minute so that the Jewish boy, Ira, gets to experience Christmas.
While Netflix is still working on adding tons of addtions to its streaming service (especially for holiday movies), there is a great collection to choose from that are all family friendly – great for a Saturday night movie and family night! No matter what ages the members of your family are, these are all feel good movies that will definitely jump-start that holiday spirit in everyone's hearts.
Connect with Netflix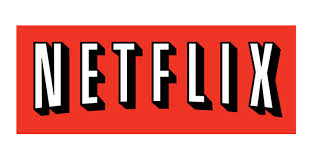 Disclosure: I am a member of the Netflix Stream Team. This is a sponsored post. All opinions are mine alone.