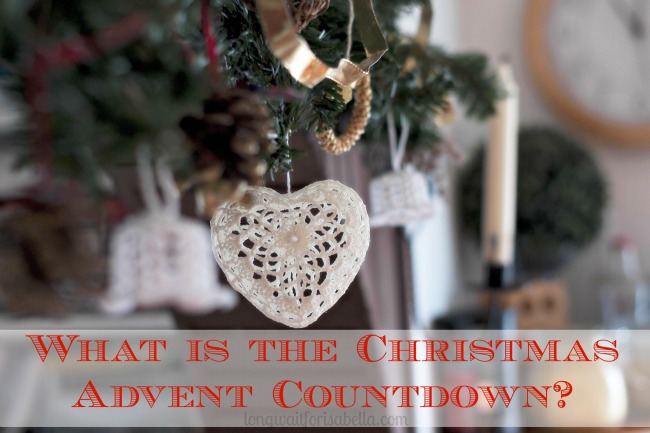 What is the Christmas Advent Countdown?
Celebrating the Advent* season in our home is an exciting, fun, yet meaningful way we countdown the days until we can celebrate the birth of Jesus. Honestly, we are really celebrating his birth all month long. Advent is a fancy way to say "coming". So our family loves to celebrate by doing a Christmas Advent Countdown. Beginning December 1st and ending December 25th we celebrate his first coming as a baby. We are also reminded during this season, that we (humanity) need a Savior. That Savior is, of course, the Lord Jesus Christ.
Does your family celebrate Advent? Do you do anything special to countdown the days?
Therefore the Lord Himself will give you a sign: Behold, a virgin will be with child and bear a son, and she will call His name Immanuel. Isaiah 7: 14
Christmas Advent Countdown (with books!)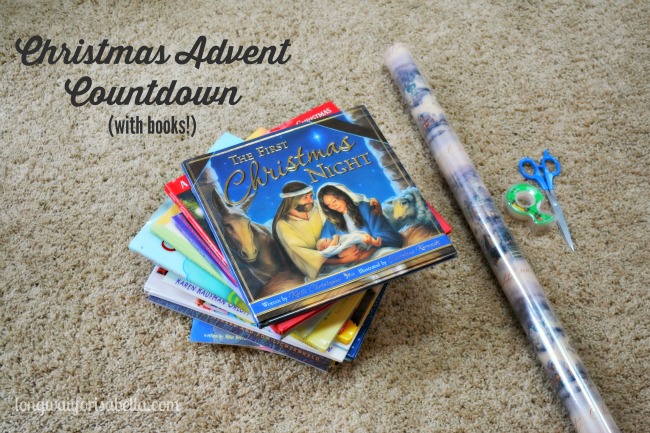 Giving children candy and toys are a popular way to countdown Advent. But, a fun alternative is to countdown Advent with books! Have you done a book advent countdown in your home? The idea is simple – find 25 books you'd like to wrap. You can use ones you have, purchase some new ones, even check some out at the library. Then, each day you let your child open one book and read it together. I like using faith-centered Christmas books for the Christmas Advent Book Countdown – it just gets my kids more excited for Christmas!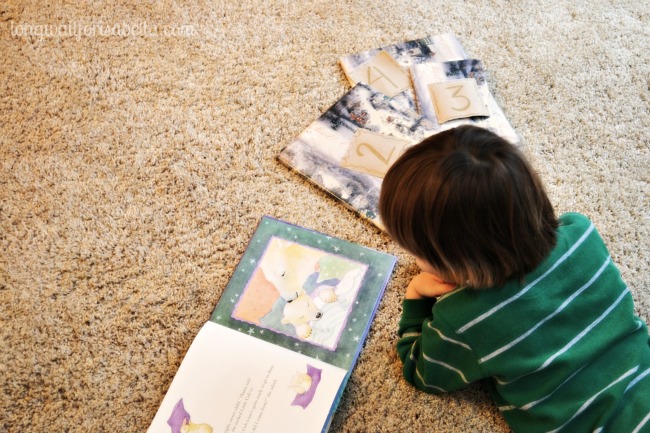 And suddenly there appeared with the angel a multitude of the heavenly host praising God and saying, "Glory to God in the highest, And on earth peace among men with whom He is pleased. Luke 2: 13-14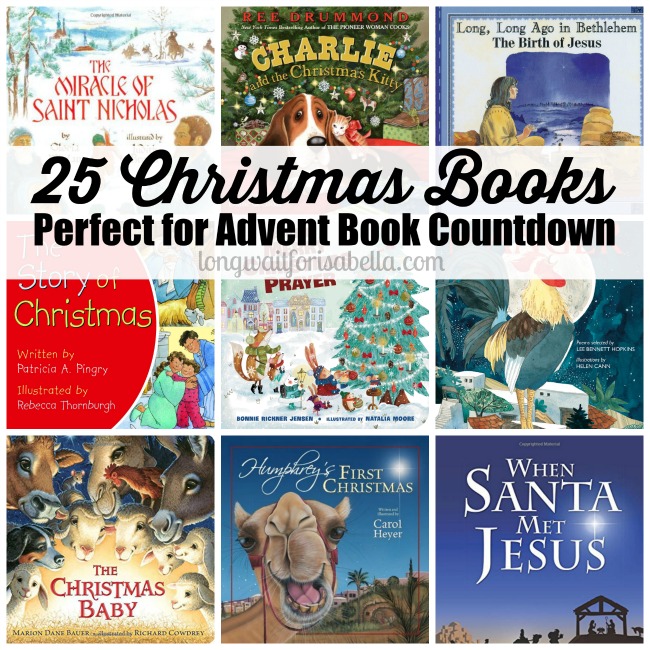 Here are 25 great Christmas book ideas for kids:
A Very Merry Christmas Prayer by Bonnie Rickner Jensen
When Santa Met Jesus by Jose Plaza
Manger by Lee Bennett Hopkins
The Miracle of St. Nicholas by Gloria Whelan
Charlie and the Christmas Kitty by Ree Drumond
Long Long Ago in Bethlehem: The Birth of Jesus by Carine Mackenzie
The Legend of the Candy Cane by James Bernardin
The Polar Express by Chris Van Allsburg
Humphrey's First Christmas by Carol Heyer
The Christmas Baby by Marion Dane Bauer
The Story of Christmas by Patricia A. Pingry
The Twelve Blessings of Christmas by T. J. Mills
The First Christmas by Karen Williamson
Hark the Herald Angels Sing by Ron Berry
Star of Wonder by Cynthia Hinkle
Happy Birthday, Jesus: A Sing-Along Storybook by Karen Mitzo
The First Christmas by Carol Heyer
Tiny Tots Christmas by Lois Rock
M Is for Manger by Crystal Bowman
The Legend of the Christmas Cookie: Sharing the True Meaning of Christmas by Dandi Daley Mackall
Song of the Stars by Sally Lloyd-Jones
Goodnight, Manger by Laura Sassi
A Very Merry Christmas Prayer by Bonnie Rickner Jensen
The Christmas Donkey by Donna Thornton
The Christmas Story by Patricia A. Pingry
Don't you think your kids would love to do a Christmas Advent Book Countdown? 
*When is Advent?
Many faith traditions formally celebrate Advent. Advent is a season in the Christian year that lasts for about four weeks. Generally, Advent begins four Sundays before Christmas and ends on Christmas Eve.