This is a sponsored post with Brightly. All opinions are mine alone.
We love books here in our home. All four of us are simply in love with books. For that, I am so glad. As a child, I was a huge book lover. I had an aunt who worked in a book store and she bought me lots of books. Birthday and Christmas gifts were easy – a book or two was always loved by me.
I was worried that my daughter wouldn't have the same love of books as I did. Last year, I had to make her read her 20 minutes per day. But this year, not only has she become the top reader in her grade, she also has developed a love for books and reading. I am so happy.
Check out: Inspire Your Kids to Love Reading
Do you have a book lover in your home? Do your kids love to read or have books read to them? Here are some great book recommendations for kids, 5-6 years old.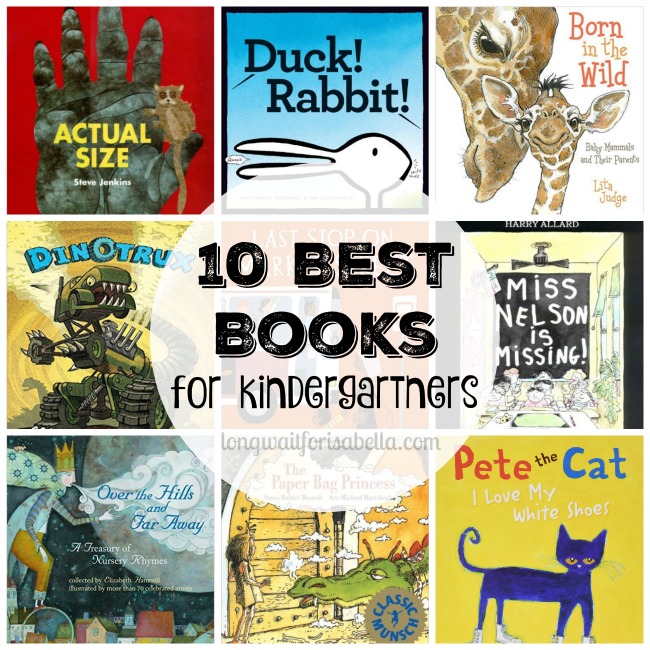 10 Best Kindergarten Books
Actual Size by Steve Jenkins
Born in the Wild: Baby Mammals and Their Parents by Lita Judge
Dinotrux by Chris Gall
The Dot (Creatrilogy) by Peter H. Reynolds
Duck! Rabbit! by Amy Krouse Rosenthal and Tom Lichtenheld
Last Stop on Market Street by Matt de la Peña
Miss Nelson Is Missing by Harry G. Allard Jr.
Over the Hills and Far Away: A Treasury of Nursery Rhymes edited by Elizabeth Hammill
The Paper Bag Princess by Robert Munsch
Pete the Cat: I Love My White Shoes by Eric Litwin
For 40 more books that 5 and 6 year old kids would love visit the Brightly website.
No matter where your child is on this developmental continuum, here you'll discover the best books to encourage their love of reading. Each book has been carefully selected by our group of experts.
[Tweet "Reading has the power to illuminate kids' lives."]
About Brightly
Founded in 2014 by a small team of passionate bookworms and parents, Brightly is a resource to help moms and dads raise lifelong readers. Launched in partnership with Penguin Random House, Brightly features book recommendations from all publishers for every age and stage, reading tips and insights, seasonal inspirations, author essays, contests, gift guides, and more. We're thrilled to explore the wild and wonderful world of children's books and reading and hope you'll join us on our journey.
[Tweet "Reading is just the beginning…"]
Connect with Read Brightly
Facebook | Twitter | Pinterest | Instagram | Google+