Do you ever feel as if your home is buried? Not under dirt and rock of course, but under clutter. If so, don't feel too badly. You would be surprised at the number of homes that have clutter hiding (or maybe not even hiding). The biggest way to get out from under all of your clutter is to start small. Big, grandiose gestures typically only lead to a bigger mess. An awesome place to start is by tossing out things that are usually right on top of the mess.
31 Things you can Toss Today for a Cleaner Home
1. Old magazines
2. Outgrown Clothing
3. Old cookware
4. Socks, sheets and pillowcases with no match
5. Holiday decorations you no longer use (and never will)
6. VHS tapes that are still hanging around (if they're family videos have them converted to DVD)
7. Shoes you will never wear again
8. All of those unmatched food storage lids
9. Kids toys and games that are broken or missing pieces
10. Tax and banking records older than 7 years (be sure to shred these to protect your identity)
11. All of those plastic shopping bags. Keep a few to use as trash bags, but ditch the majority.
12. Kitchen tools and small appliances you never use.
13. That entire drawer of unmatched cords that you have.
14. Craft supplies that are broken, ripped or dried out
15. Expired Makeup
16. Expired medications – be sure to dispose of these properly and do not flush them
17. Expired calendars
18. Expired debit or credit cards – again, be sure to cut them up or shred
19. Any labels that you have from a previous address or name.
20. All of the cards, letters and other things you're keeping from an ex.
21. Wire hangers
22. Old cell phones
23. Books your kids no longer read or have outgrown
24. Expired foods in your pantry
25. Sports equipment for games that are no longer played
26. Blankets that are too thin or have holes
27. Beauty product you tried but didn't love
28. Any hotel sized shampoo or soap that you brought home with you
29. Bras that have seen better days (underwear too)
30. Broken furniture – if you haven't repaired it by now, you're not going to.
31. School supplies that your kids will never use.
What can you get rid of in your house?
Most of these items can be donated or re-sold instead of tossing in the trash. If you're throwing away banking, tax or anything else with personal information on it, be sure that you shred them instead. You want to protect your identity while you're decluttering.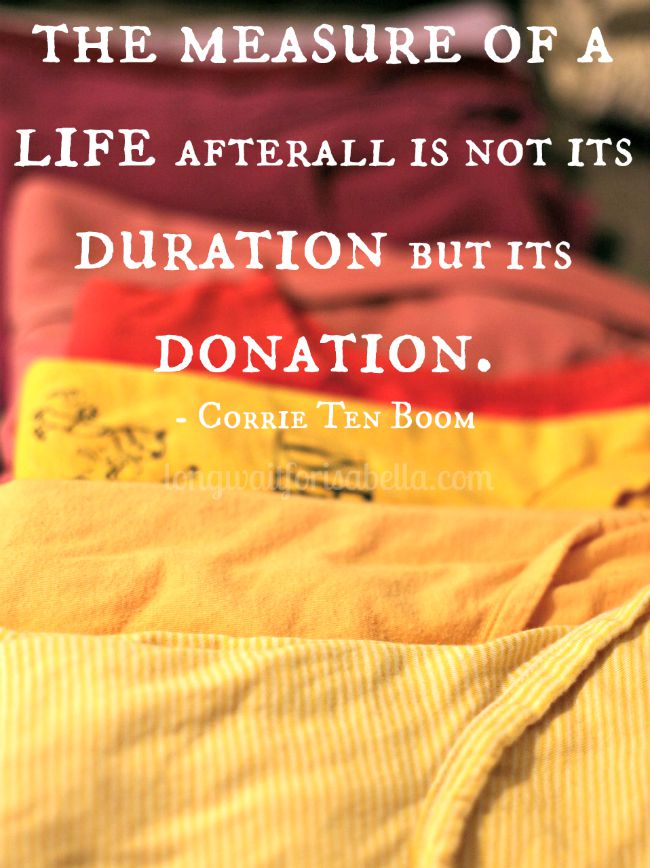 If you're donating items, be sure they're clean and ready to go before you call the donation truck to come around. The best part about these 31 items? They will make a huge difference in not only how your home looks, but how it feels as well. Tackle one item per day and within a month you'll be sitting pretty!
Pin it for later: