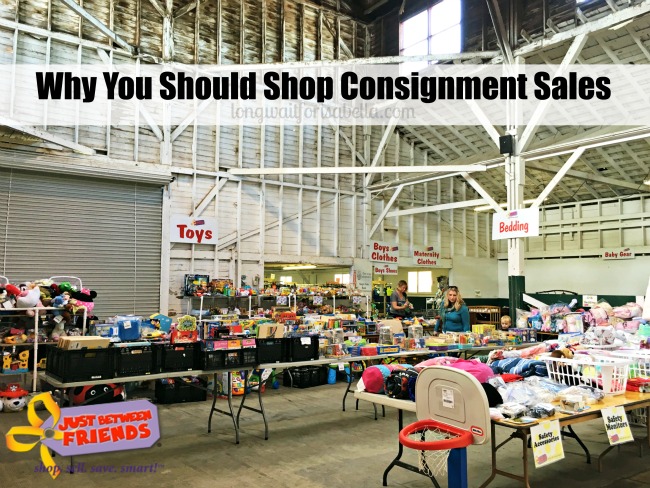 This morning, I enjoyed early access to our local Just Between Friends (JBF) Mt. Vernon/Marysville consignment sale. First, I love JBF and their ability to bring quality used products to families at a great price. I've been shopping at JBF consignment sales since my daughter was born and they've never disappointed.  This morning was no exception.
Here is what I bought this morning at my local Mt. Vernon Just Between Friends Consignment sale: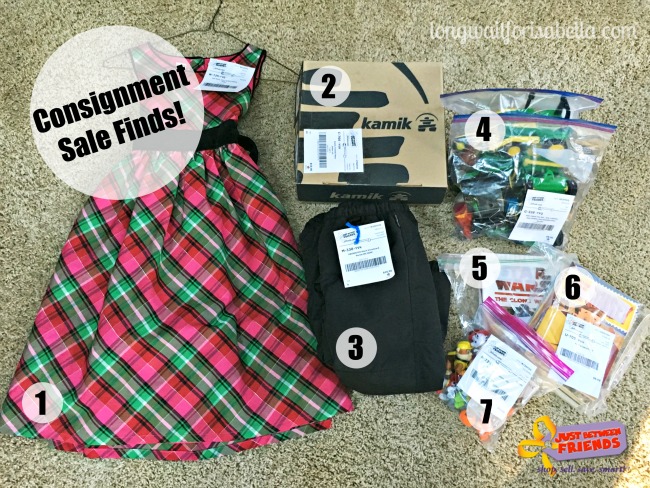 Total MSRP value = $300. Out of pocket at the JBF Consignment Sale in Mt. Vernon, Washington = $56 with tax.
[Tweet "Save big on quality items! Find your nearest @jbffranchise consignment sale!"]
JBF consignment sales happen twice a year all around the country and carry a range of clothing and products that are perfect for your family. You can even find baby gear and maternity clothing. Products are for sale from the newborn stage all the way through teens!
Each sale can have hundreds of consignors ­ that's a huge pool of items to draw from!
You can expect to save 50­ to 90% off of retail prices
Volunteers inspect each of the items before they go on the sales floor ensuring there are no stains, holes, missing pieces and also if there is a safety recall
If you are a volunteer or consignor you get special perks such as early access to the sales floor or a higher per
centage of return for your consigned items!
Each sale is franchised and locally owned, so the money you spend is returning to your community. Local vendors are also featured at each sale and you can support local businesses by checking them out
too!
Get 50% off on the final day of the sale!
Be green by buying used clothes, toys and gear that are in great condition ­ all they're missing is that silly price tag.
Don't you want to shop your local Just Between Friends consignment sale?
Connect with JBF