Visiting Disney World with children is one of the most exciting and magical things that can happen in a child's life. For preschoolers, the moments are often fleeting and forgotten after the first couple years, though their ability to remember the smallest details from a trip is surprising. With toddlers it's all about creating moments and experiences that they care about, and doing so in a way that leaves you feeling like you are getting your money's worth for the activities and participation level they are able to put in. Use these tips to help you get the most out of Disney World with a preschooler along for the adventure.
Get the Most out of Disney World with a Preschooler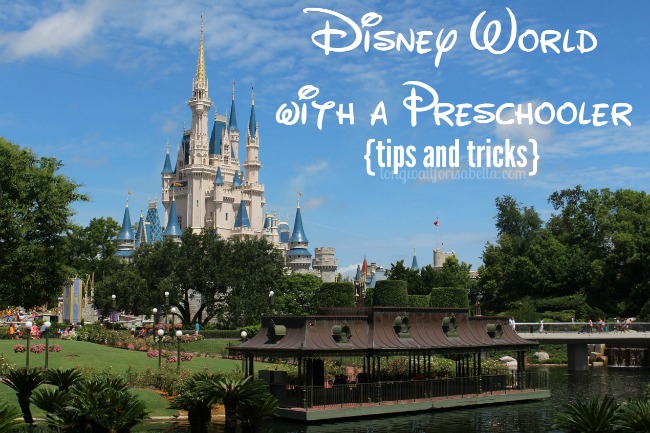 Preschool Aged Perks
There are a couple perks to taking along a preschooler that everyone should be aware of. Children under the age of three are free to enter the parks, but you will need to provide proof of age. After three, other preschoolers will have to pay for the privilege to enjoy the parks even though there are several rides and activities that they are still too young to enjoy. It is also important to know that when it comes to mealtimes, most preschool aged children can eat from parent's plates, with the exception being character meals and formal dining experiences.
Planning the Itinerary
When it comes to preschoolers it is a good idea to have a flexible and loosely packed itinerary that you can add or delete activities from as the day goes. Give your little one the chance to help plan the day at the park. Set them up with any of the promotional Disney videos so that they can see some of the rides and fun and then talk about what they want to do. If you know animals are their favorite, or they are obsessed with trains, or even if they seem to be living the life of a suburban pirate– use these interests to plan your day.
Map Out Breaks and Bathrooms
Sounds odd but there is actually a lot of value in mapping out break spots and bathrooms while you are in the parks. Disney provides several quiet or sit down areas for families and mothers to use as they need, and sometimes a few minutes of calm and quiet are enough to do the trick. Knowing where the bathrooms are in every section of the park helps to reduce the chance of accidents happening when children get so excited they resist the urge to go until the last minute. Both of these let you get back to the fun as soon as possible once your preschooler is taken care of.
Explore Beyond the Tyke Rides
There are a lot of rides that are just meant for the youngest Disney guests, but it is worth exploring beyond that set of rides with your preschooler. Look for rides and experiences that you can do with the kids as a group, making it possible to enjoy and create memories together. This ensures that they are able to get on plenty of rides that are safe and fun for children their age, but they are not limited to those and you get to take them along to enjoy more areas of the park.
[Tweet "Look for rides and experiences that you can do with the kids. #DisneyWorld"]
Create Opportunities to Interact
There are a lot of chances for interactions at Disney, and this does not always mean characters have to be involved — some kids are still scared by them. In addition to watching schedules so that kids can do a character meet and greet, sign them up for an inexpensive age appropriate activity, where they will have the chance to engage connect with other guests and role playing cast members. Another great idea for interaction is to buy them their own set of trading pins, which children really love, and take them to Disney's specially designated area where they can make swaps of their own.