Host a Cinderella Party
We recently watched Cinderella for family movie night. No matter how old you are, you'll always love the Cinderella story. This film as well done and though you know the outcome of the story, Disney has done a great job at keeping you entertained and quite happy for the whole movie.
Doesn't a Cinderella party sound like fun? You can host your own Royal Ball at home with these free party printables from Disney.
These printables include:
Music ideas
Food ideas
Craft ideas
and more!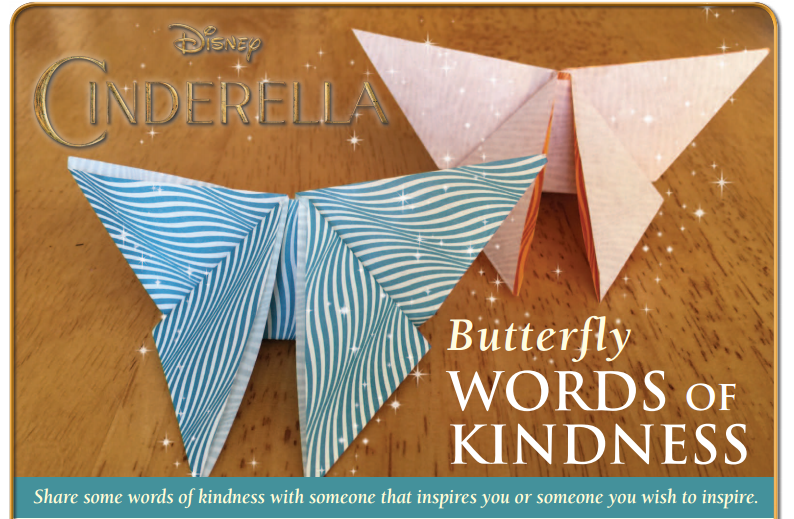 Cinderella Games and Craft
Even more printables from Disney are available to you for free! Here are games and craft ideas:
This printable pack includes:
Movie Bingo
Maze
Recycled Rag Mice Craft
About Disney's Cinderella
Celebrate Disney's Cinderella, a modern classic that shines with beauty, imagination…and magic! Despite being mistreated by her stepmother and stepsisters, a spirited Ella resolves to take charge of her fate. Add a royal ball, a Fairy Godmother and a glass slipper, and suddenly – magic becomes reality! Cinderella debuts on Disney Blu-ray® Combo Pack, Disney Movies Anywhere, and Digital HD September 15, 2015. For more information, visit http://movies.disney.com/cinderella.
Million Words of Kindness Campaign
Share your words of kindness at www.cinderellakindness.com. The Million Words of Kindness Campaign is inspired by Cinderella's motto to "have courage and be kind."
Disclosure: I was sent the above film. No other compensation was given. All opinions are mine alone.