This review and giveaway was made possible by iConnect: Influencer Management and Pampers. I received product free of charge, but all opinions are 100% mine.
I easily lost the weight with baby #1. I was younger, more active, and losing the weight was priority. Then four and half years later baby #2 came. It was much more difficult. In fact, I've lost and gained the last three years and it's been hard. He turned three this summer and I do not have an excuse any longer. I need to stay active and lose this weight.
So, moms, don't wait three years. Start incorporating activity into your daily life in simple ways with baby. Of course, you can go outside with your fancy stroller and walk, jog or run with baby. But here are 10 other baby and mommy exercise ideas you can use.
[Tweet "Exercise: Don't wish for it. Work for it."]
10 Baby and Mommy Exercise Ideas
Crunches – put baby on your bent legs and do your crunches.
Leg Lifts – lay on your back and do leg lifts with baby next to you. If baby is old enough encourage him/her to also lift legs. Count or do the alphabet to make your exercise time educational.
Squats – lean against a wall in your house, holding baby, and do those squats or use your baby carrier and do them outside
Planks – while baby is laying on the floor,plank over the baby and hold for as long as you can and repeat
Helicopter – while laying on the floor, raise baby above head with straight arms and bed up and down to get a great arm workout
Hopping and Dancing – when your child gets older and can hop and skip, turn the music on, hop and dance around for as long as  you can. Get that heart rate up and have fun!
Other baby and mommy exercises include:
stroller fitness groups
mommy baby classes at a gym near you (including yoga and pool time)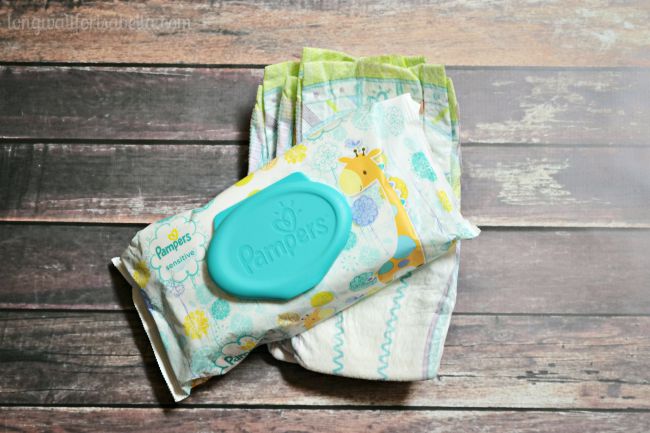 Babies can move, play and explore their world with a comfortable, better fitting diaper.
Moms will love new Pampers Cruisers for their active babies. The new Pampers Cruisers features three Extra Absorb Channels™ that help little ones stay drier and do not sag like ordinary diapers. A saggy diaper can hinder their movement so try the new Pampers Cruisers today!
Connect with Pampers