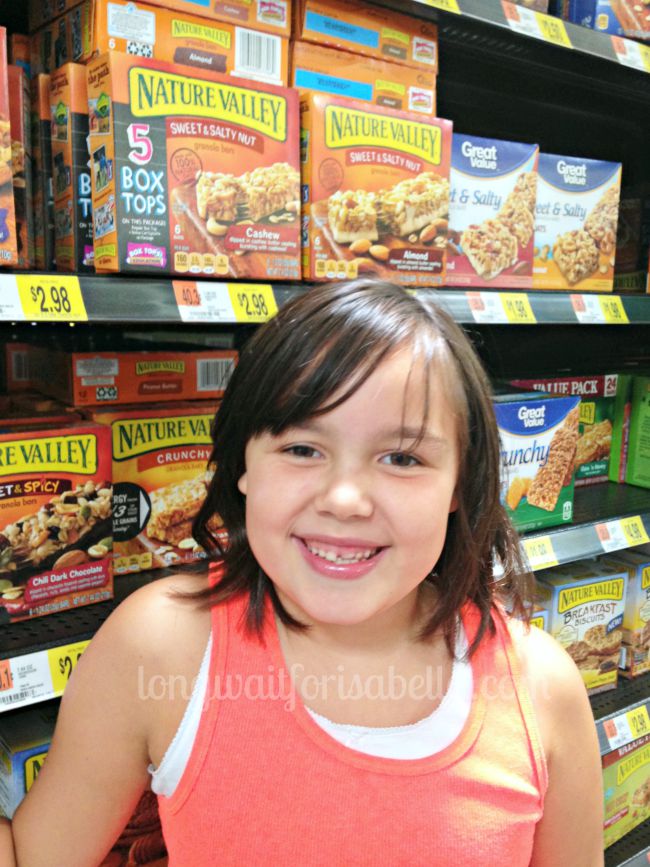 Last week, while my Princess and I were shopping for products with Bonus Box Tops for Education, I was able to try my best to explain what Box Tops were to my preschool age son and why we collect them. Of course, my son was interested and since he is currently learning to cut with preschool age appropriate scissors, he wants to cut out the Box Tops all by himself!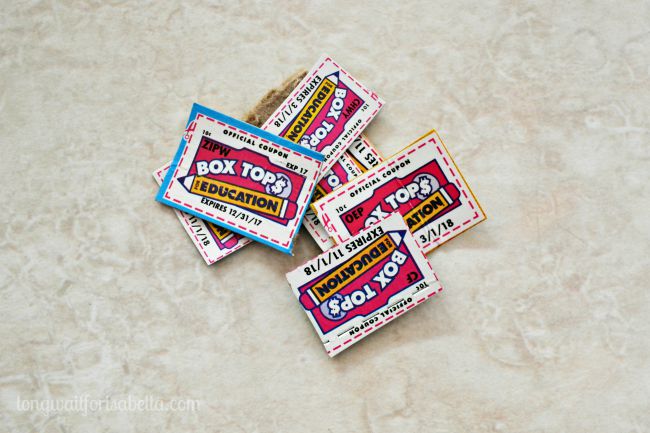 About Box Tops for Education
Box Tops is one of America's largest school earnings loyalty programs. Over 80,000 k-8 schools participate in the Box Tops for Education program. Schools can use Box Tops cash to buy whatever they need. Box Tops for Education has contributed over $525 million to participating schools since the launch of the program in 1996!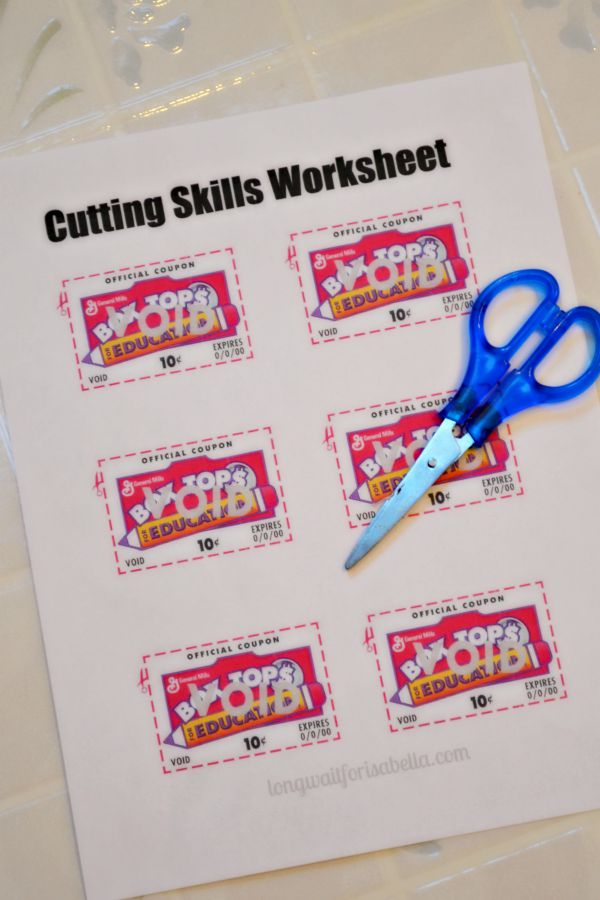 So to make it easier for my Little Man, I made quick printable using sample Box Tops. Now, he can practice cutting straight lines with his new preschool scissors. Plus, you can't start kids too early saving and cutting their Box Tops, can you?
Or if you are like me, and it's easier for your printer to print out a PDF, then here it is in PDF form:
Box Tops Cutting Skills Worksheet
Teaching Preschoolers to Cut with Scissors
Learning to cut takes time. It is a learned process just like when your child learned to walk. My Little Man crawled until he was 17 months! But he got it down; now he doesn't walk – he runs. Everywhere. I am exhausted… So what I am trying to say, don't get discouraged if your preschooler doesn't "get it" yet. He will. Cutting skill worksheets (like the one above) help improve their fine motor skills. Practice makes perfect, right?
Teach your child how to hold the scissors by placing their thumb in the smaller hole and their index and middle fingers in the larger hole. Make sure their thumb is facing up towards the ceiling. After they can correctly pick up and hold the scissors correctly give them paper to practice with. Remind them to turn their paper not the scissors for safety purposes, and also to cut away from their bodies, not towards their bodies. Start with straight lines, simple shapes, and then curves.
[Tweet "Teach your preschooler to cut with this free Box Tops printable!"]
Bonus Box Tops for Education
On specially marked boxes and products you'll find four extra Box Tops for Education – so 5 total Box Tops! We found these Bonus Box Tops at our local Walmart on our favorite dessert cereal: Reese's Peanut Butter Puffs. I also found my favorite Fiber One brownies had the extra Box Tops too. My husband's office is 2 hours from our home. He only goes down to it 2-4 times per month. When he makes the drive down, I always pack him snacks, so I was happy to find the extra Box Tops on some granola bars for him. Now with these three products, I can submit 15 Box Tops for Education to my daughter's school. What an easy way to support your local school!
Do you collect Box Tops for Education for your child's school?
This is a sponsored conversation written by me on behalf of General Mills®. The opinions and text are all mine.