I am one of those moms who can't until school starts again. I like when our family is on a schedule. A schedule that we stick to day in and day out. Our family just runs more smoothly on a schedule. Plus, it helps with my own anxiety levels when everything runs smoothly. But, I'll be honest these few weeks right before school have been busy. Too busy. In fact, I skipped a trip to the Oregon coast with my husband because I just have too much to do. I am craving a quiet moment. Craving it!
So in honor of my own busyness, and absolute need for quiet time, I have put together a list of 20 ways I'd love to enjoy a quiet moment.
20 Ways to Enjoy a Quiet Moment
Sleep late
Enjoy breakfast in bed
Stay in your pajamas all morning
Drink a cup of Coffee/Tea
Take a long hot bath
Read anything
Pray/Meditate
Running
Swimming
Biking
Hiking
Catch up on a TV show
Journaling
Try a new recipe
Bake something sweet
Ignore your emails
Visit your local coffee shop
Visit your local bookstore
Stretch
Enjoy a late night snack
What are your favorite ways to enjoy a quiet moment?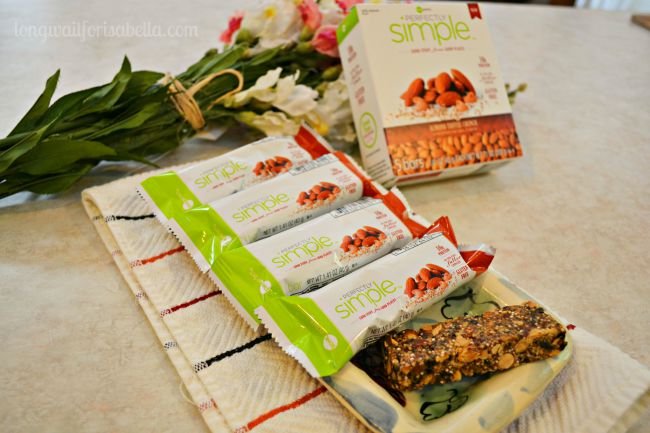 I found a new snack this last week at my local Target: Perfectly Simple Nutrition bar. Perfectly Simple is a perfect simple snack. I think  "less is more" and I am glad to pick healthy, tasty ingredients for my simple feel-good snack. Perfectly Simple bars are:
loaded with protein
low calorie
easy when you're on the go
available in four varieties: Almond Toffee Crunch, Bing Cherry & Almond, Oatmeal Chocolate Chunk, Roasted Cashew & Dark Chocolate
made in the USA
Which flavor would you like to try?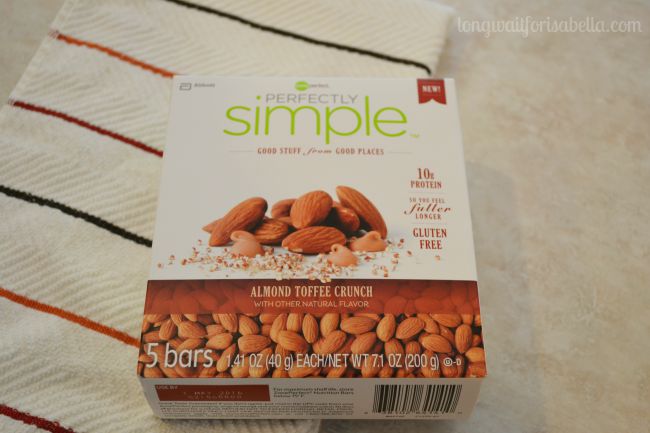 Try this feel good snack today! Get your $1 off coupon now!