Today we turned our paperwork in for preschool. Yes, you heard that right – my Little Man is going to Preschool. It will be four days a week (Monday – Thursday) and three hours per day. Honestly, I think the whole family could use this new change. It will be good for us all. I homeschooled my daughter for two years of preschool and it went so well. She loved it. My Little Man does not have the same personality as she did. Plus, he also has two boy cousins who will also be enrolled in the same preschool. It's pretty exciting!
Back to school shopping won't just be for my second grade daughter now. I need to get my Little Man a few new things now too.
Boys Fall Fashion
Thankfully, we did get a new pair of tennis shoes for my Little Man. They are still a bit big, but they'll definitely fit this school year! We were sent the KEEN Rendezvous – and I must say we've been big KEEN fans for quite some time. My kids have had plenty of sandals and tennis shoes from this amazing brand. They hold up so well and I can easily pass them down to my friend's son. If you haven't tried out KEEN shoes then you MUST!
Whether you wear the Rendezvous with play clothes, school clothes, or church clothes – they'll match it all. These tennis shoes are so versatile. We LOVE them!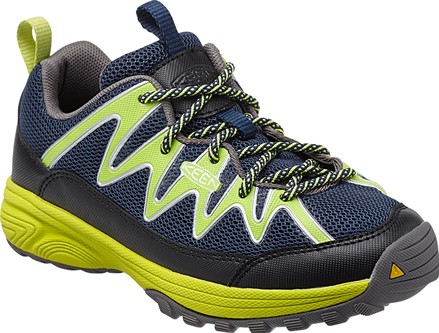 KEEN BIG KID'S RENDEZVOUS
The Rendezvous shoe is liight, tough and airy. This shoe is perfect for kids on-the-go with a breathable mesh upper and playground-resistant fabric reinforcements. The lightweight EVA midsole and non-marking rubber outsole are built for speed. Big kids get laces for a secure fit.
These are the kind of shoes my Little Man can run in. All the while, he yells, "Look how fast I am, Mommy!"
Connect with KEEN
Facebook | Twitter | Pinterest | Instagram | YouTube
Disclosure: I was sent the above shoes in exchange for this post. No other compensation was given. All opinions are mine.