This post was sponsored on behalf of CLIF Kid via One2One Network. All opinions stated are my own.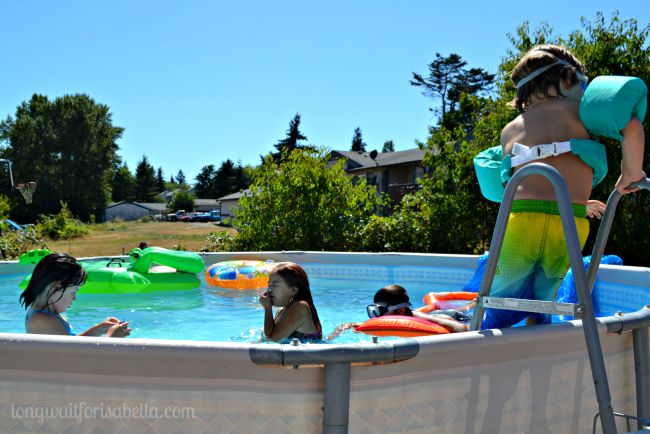 We've been spending quite a bit of time outdoors this summer. First, we have been having amazing weather here. But second, my husband and I have been really committed to less television and more outdoor play for the kids. Yes, they love their Netflix shows, but making time for outdoor play is so healthy for them. I honestly don't want to hear about being bored. Most of their outdoor play, since it has been so hot here in Western Washington, has consisted of being in the pool.
[Tweet "Outside is always better than inside. @ClifBar"]
We have a great community pool that has been warmed up to 84 degrees but my kids love going to their Papa and Nana's house backyard pool. It's been hot enough that the hose filled pool has been a welcome relief. But most importantly they get to play in the pool with the cousins. Hearing them play, get along, and run around to warm up, and laugh is so great!
31 Outdoor Activities for Kids (of all ages)
Swimming
Baseball
Swinging
Kick Ball
Jump Rope
Frisbee
Tag
Dodge Ball
Red Light Green Light
Soccer
Chasing Bubbles
Sidewalk Chalk Art Show
Football
Obstacle Course
Slip-n-Slide
Nerf Water Gun War
Running in Sprinkler
Badminton
Croquet
Biking
Tennis
Golf
Ladder Ball
Cornhole
Hopscotch
Skate boarding
Gardening
Beach Combing
Boogie Boarding
Sandcastles
Scavenger Hunt
Clif Kid
To demonstrate CLIF Kid's commitment to play, CLIF Kid created an online hub to inspire outdoor experiences that will encourage kids (and parents) to get outside and be kids. The CLIF Kid Play Hub provides tips and tools for parents and communities to promote play for kids of all ages. CLIF Kid challenges families to get outside and play every day.
[Tweet "CLIF Kid challenges families to get outside and play every day! @ClifBar"]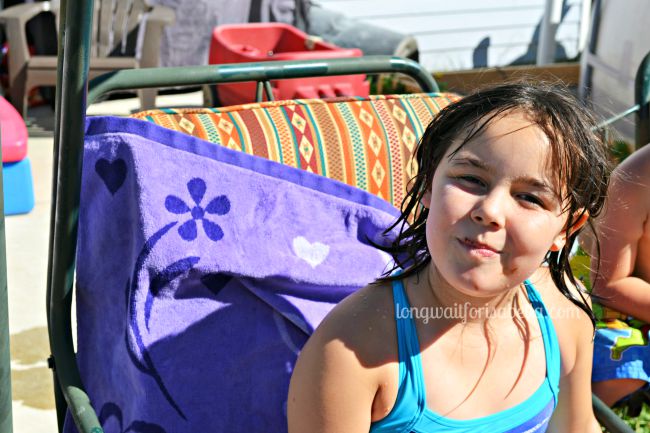 CLIF Kid wants kids to be kids, and encourages families to feed their adventure and discover new frontiers in the great outdoors—parks, backyards and city sidewalks. CLIF Kid snacks are specifically crafted to nourish active kids so they can play.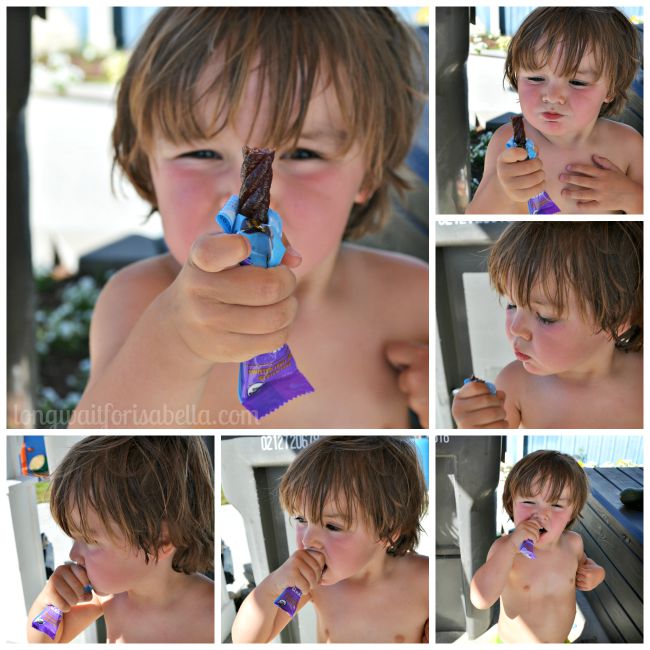 CLIF Kid's Family of Snacks
CLIF Kid makes nutritious snacks for kids' growing bodies with no high fructose corn syrup, synthetic preservatives or artificial flavors. Head to your local store and try these varieties today:
Zbar
CLIF Kid Zbar is an organic baked whole grain snack made with a nutritious blend of complex carbohydrates, three grams of fiber, and three grams of protein to maintain kids' energy.
Zbar Protein
CLIF Kid Zbar Protein is a nutritious and delicious snack made with organic whole grains and 5 grams of protein for kids' growing bodies.
Zfruit
CLIF Kid Zfruit is a tangy twisted fruit rope that is an excellent source of vitamin C and doesn't need to be washed, cored, seeded, cut or refrigerated before eating – making it easy for kids to eat organic fruit snacks anytime, anywhere.
Zfruit + Veggie
CLIF Kid Zfruit + Veggie is a tangy, chewy organic fruit and veggie snack that is an excellent source of vitamin C, a good source of fiber and makes snack time fun with its peelable twisted ropes.
[Tweet "CLIF Kid fuels the adventures of your curious, creative kids. @ClifBar"]