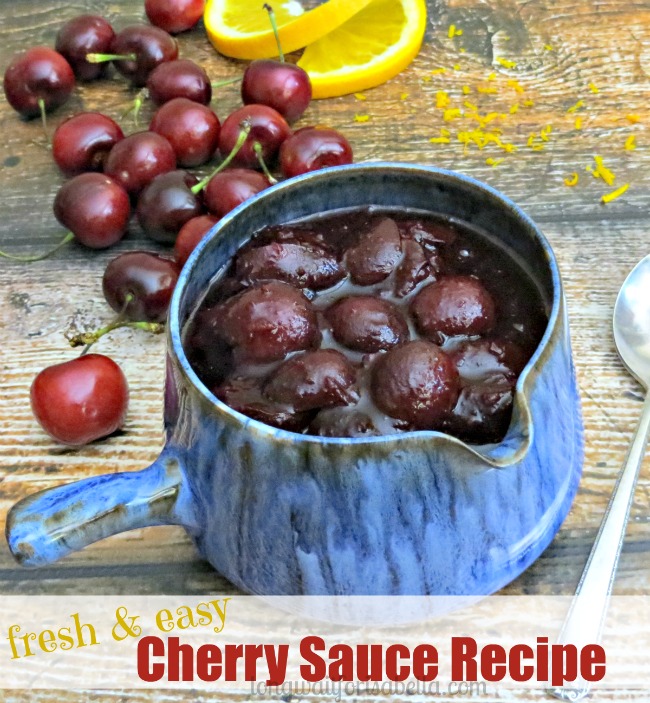 This summer it was an early cherry season for us in Western Washington. And like every season before, it was a race to get to the cherries before the birds got them all. Nothing seems to be keeping those robins and black birds from eating up the cherries.
We love our cherries here in Washington state. I wanted to share a very easy recipe for fresh cherries.
Fresh Cherry Sauce Recipe
Ingredients
4 cups sweet cherries, pitted
2 large dates, halved and seeded
Juice of one small lemon, appx. 1 teaspoon
Juice of one large orange, appx. 1/2 cup
1 teaspoon orange zest
Instructions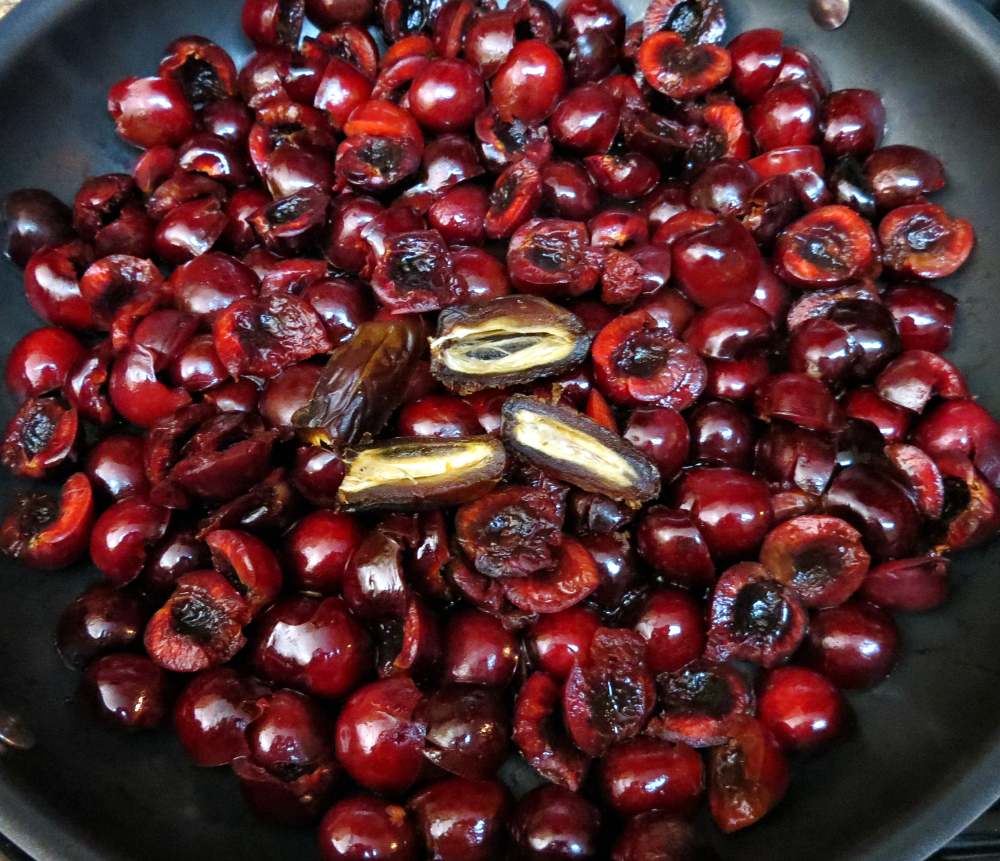 1. Add the cherries and dates to a large skillet and bring to a simmer. Turn down to medium-low, cover and cook for 10 minutes.
2. Meanwhile, use a fine grater to grate one teaspoon of zest from the orange. Set aside.
3. Cut the orange in half and squeeze the juice out if it into a small bowl. Set aside.
4. After the sauce has cooked for ten minutes, carefully remove the dates, one cup of the cherries and one cup of the juice that has accumulated in the pan. Add to a food processor and blend until completely smooth, adding more liquid if necessary.
5. Return the puree back to the pan along with the juice from the orange. Stir and taste for sweetness. If necessary, you can some honey or any all-natural sweetener.
6. Cook at a gentle simmer until it reaches the desired thickness. Mine didn't need any additional cooking at this point, but your cherries might be juicier and need additional cooking time. The sauce will reduce the longer it cooks and continue to thicken.
7. When the sauce has thickened to your liking, remove it from the heat and stir in the orange zest.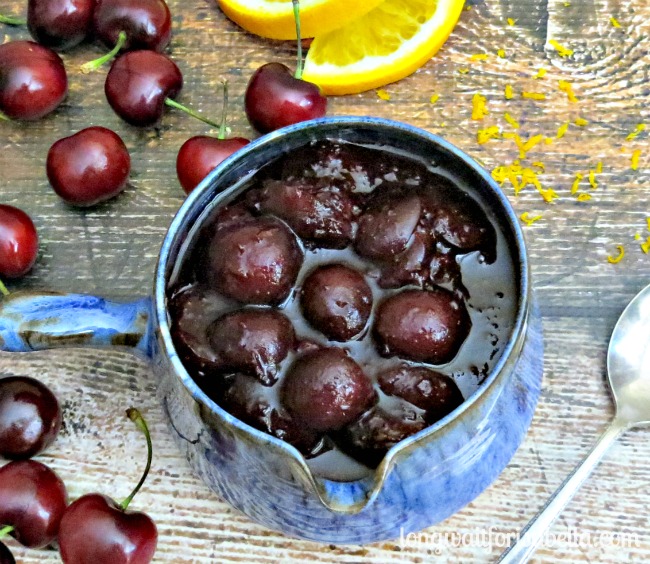 Let cool completely and serve over ice cream, pancakes, waffles, cheesecake or use it as a base for cobblers and crisps! You can even mix this with vanilla ice cream for a quick and easy cherry vanilla dessert.