This shop has been compensated by Collective Bias, Inc. and its advertiser. All opinions are mine alone. #SendSmiles #CollectiveBias.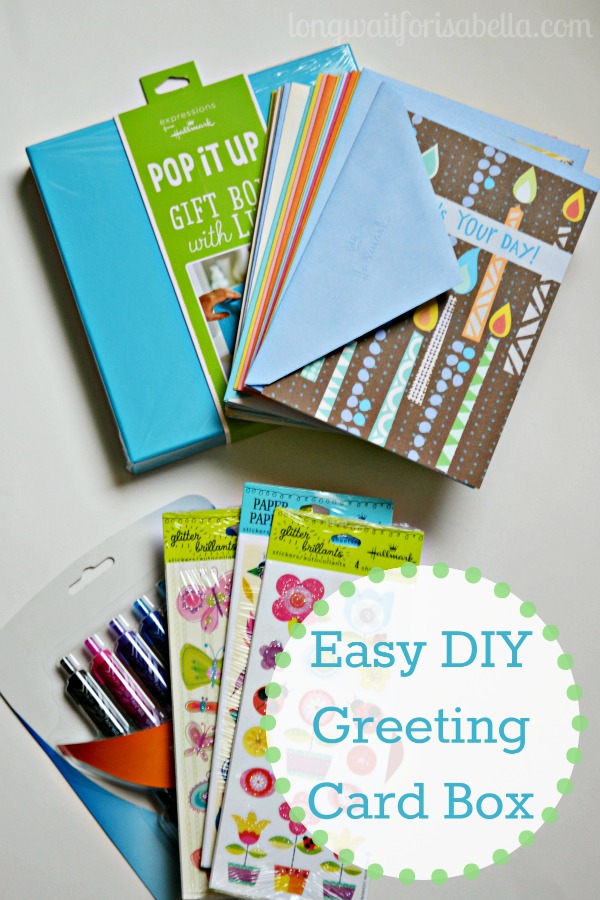 We have several family and friend birthdays during the summer months. I like to give unique gifts that are fun and practical. I know a standard gift card is so much easier, but putting some thought into a gift is so much more fun. Don't you think? I don't know about you, but I love when someone puts thought into my own card and gifts. Getting personal handwritten mail and a thoughtful gift just makes my birthday so much more special.
[Tweet "The joy of getting a hand written card in the mail can't be beat. #SendSmiles"]
Walmart makes it easy to give affordable gifts especially when they have Hallmark cards starting at 47 cents! When I saw a 47¢ section in my Walmart greeting card aisle, I was excited. One thing you will rarely find in a gift from me is a greeting card that is more than $1.99. But, how in the world can you beat Hallmark cards starting at 47 cents? You simply can't – the quality and colors are amazing. I knew that a great gift for my aunt, close friend or in-laws would be a Greeting Card Box.
[Tweet "You cannot beat @Hallmark 47c greeting cards! #SendSmiles"]
What is a greeting card box? It is simply a box full of beautiful Hallmark cards, (I hand picked out 20 cards), as well as beautiful stickers and multi-colored pens. Putting these items in a Hallmark Pop it Up Gift Box fit perfectly. It truly was an affordable gift idea. I chose many birthday cards for this greeting card box, but I also added some other categories of cards. Hallmark cards starting at 47 cents come in a large variety of categories. It was quite impressive.
So easy, right? I love being able to open my closet and have a large variety of Hallmark cards to choose from. Do you know someone with a birthday coming up? Consider a simple DIY Greeting Card Box as a practical gift idea.
[Tweet "A practical, attractive, and affordable gift idea! #SendSmiles"]
Just in case, you aren't sure where to find these Hallmark cards starting at 47 cents, available only at Walmart, here's a collage photo. Our store has a section called "Celebration" and there are large signs showing where these 47¢ cards are located.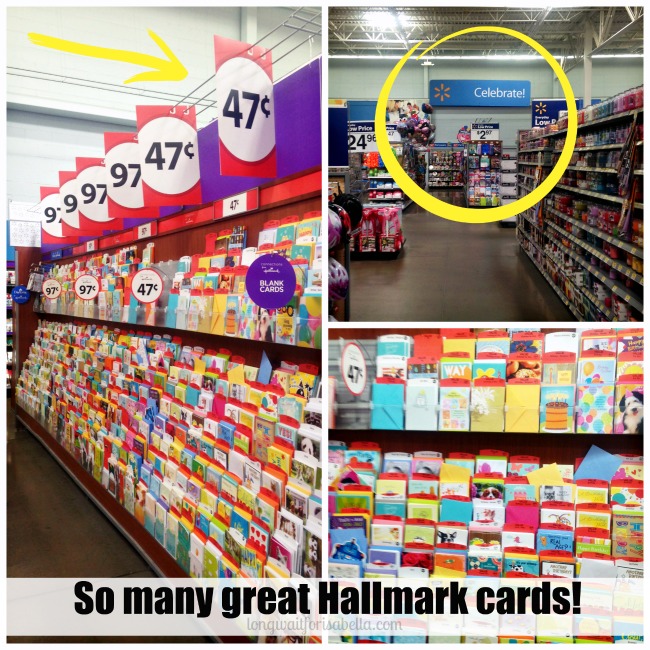 Connect with Hallmark
Facebook | Twitter | Pinterest | Instagram | YouTube