This post is sponsored by Chevrolet Traverse.
School's out for summer! My daughter got out of school last week and we are excited. The last two summers, though we've had plenty planned, we still homeschooled year-round. Now that our kids are getting older and my son can travel in the vehicle more easily, we like to take day trips – mini staycations if you will. If we can drive to our destination and come back that night to sleep in our own beds, well that's a big plus.
Does your family like to take short road trips with the kids? Experience the local fun in your neck of the woods? Our family just got back from Great Wolf Lodge, which is a three-hour drive from our house. We had a great time with the kids riding water slides, playing in the wave pool and the outdoor splash pad. Our first family road trip of the summer was a huge success.
Here are a few day trips we'd like to take near us in the Seattle area. These are places and activities you don't necessarily associate with Seattle. They are unique family fun ideas.
7 Great Day Trips In and Around Seattle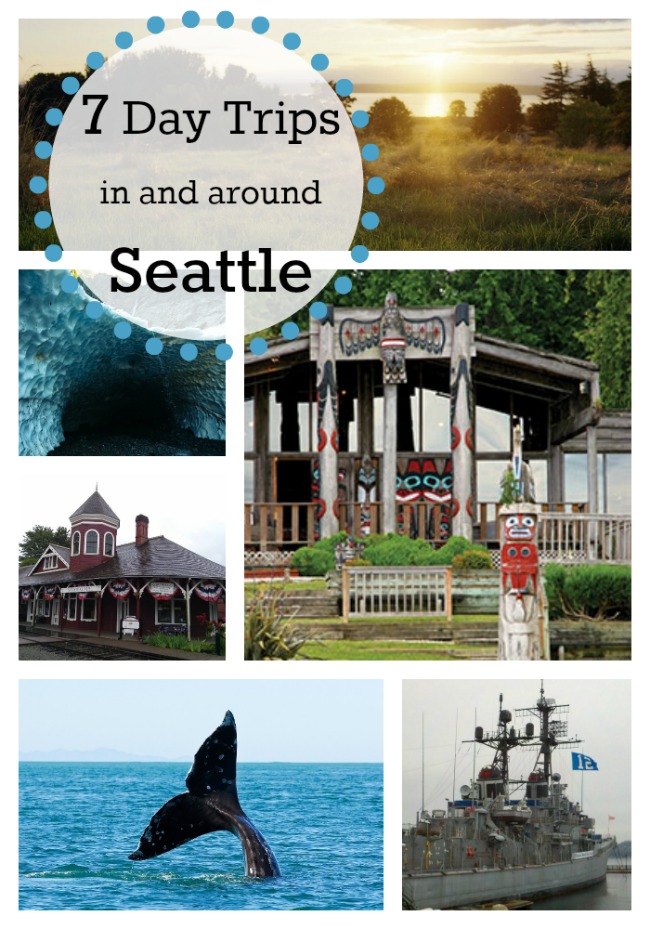 Big Four Ice Caves – for kids who like some outdoor adventure and light hiking visit the Ice Caves near Granite Falls. You'll get views of the Big Four Mountain and see the ice caves beneath the snow. photo source
Tillicum Village – cruise to this Native American cultural village on Blake Island (the legendary birthplace of Chief Seattle). Enjoy a salmon bake, story telling, dancing and more!
Northwest Railway Musuem – travel to Snoqualmie and visit a Victorian depot for the day! Take your kids on a fun train ride. Thomas the Train fans will love this place!
Discovery Park – located in Seattle, you'll find 534 acres of majestic beauty. Two miles of tidal beaches. Play area and picnic benches. There is plenty to keep the kids busy here! photo source
USS Turner Joy – take a tour of this US Naval Destroyer moored in Bremerton.
Northwest Trek Wildlife Park – take a tram tour, walking tour, visit the discovery center and walk on nature trails. This park offers unique experiences and animal encounters.
Whale Watching – leave from Anacortes, on Fidalgo Island, for a whale watching tour. Orcas can be seen May – October!
Family Day Trips: The Essentials
Are you planning any short road trips for the family this summer? When driving anywhere with my two kids, there are ten things I consistently bring with me:
Extra Clothes – accidents happen, cooler weather in the evening, last-minute overnight stays; extra clothes take up little to no room and can be lifesavers (don't forget your towels too!)
Electronics and a Universal Charger – I know I should have amazing busy bags and play awesome road trip games with my kids but I'm tired (constantly) and they love their electronic devices
Drinks – water bottles and juice boxes litter our vehicle on a daily basis; summertime and extra drinks go hand in hand
Snacks – if food is a given, especially foods they love, then they are happy (for a little while)
Plastic Bags – dirty pull-ups, wet clothes, garbage; there is always a reason for plastic bags
Sunscreen – I always bring extra; there is nothing worse than a red burn when you're trying to go to sleep
Roll of Toilet Paper – yes this is always in the back on my vehicle 'cause at some parks and beaches you just never know if you're going to need it
First-aid Kit – bring a mini one with all the essentials because kids and summer, well you know…
What travel essential would you add to this list?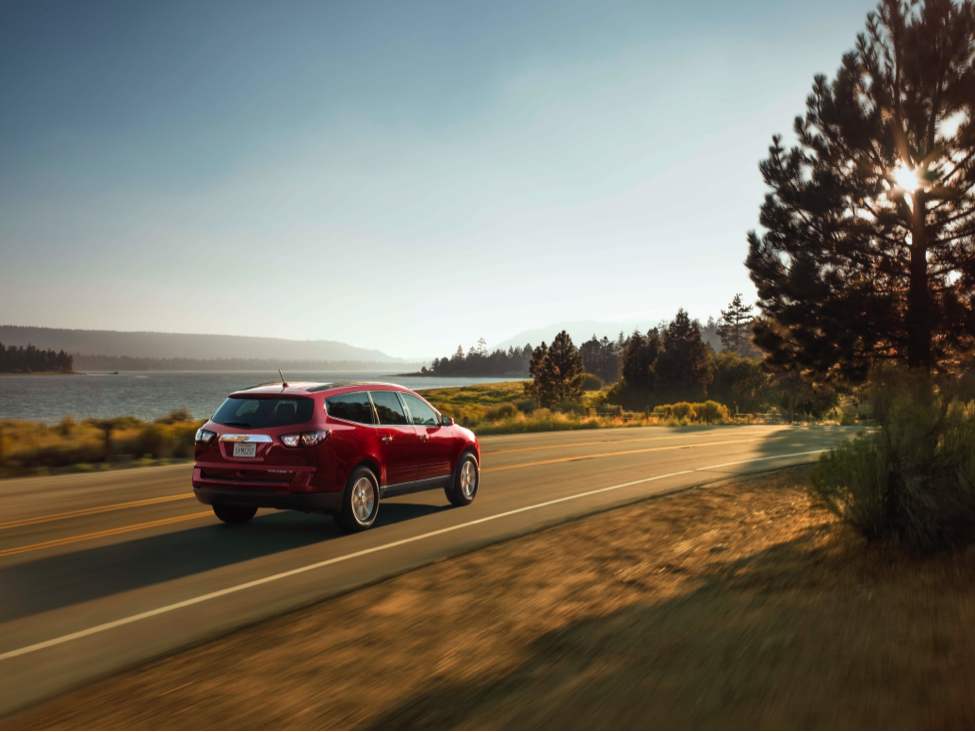 Are you driving a safe family vehicle for your road trips? With spacious seating, ample cargo space and available safety and entertainment technologies, there's no better vehicle to bring the family together than the Chevrolet Traverse.