BECAUSE KIDS OUTGROW DIAPERS, NOT MESSES* – use Huggies® Wipes, the only wipes with TripleClean™ Layers for all your best mom hacks. We carry a package of Walmart Huggies Wipes with  us every we go. In fact, they are in our mini-van under our center console and we use them – often.
Baby wipes can be used for meal time hacks. Use wipes to clean messy:
hands
faces
utensils
table
high chair
bibs
food preparation
Baby wipes can be used for play time hacks to clean:
toys
play mats
paint
chalk
craft supplies
bikes
outdoor play equipment
For all your kids great outdoor adventures, use baby wipes! You can even use baby wipes to clean up after your pets! We will be using our Huggies Wipes the next 12 days. We will be staying in our RV for our annual church camp meeting. So wipes are going to be a lifesaver for sure!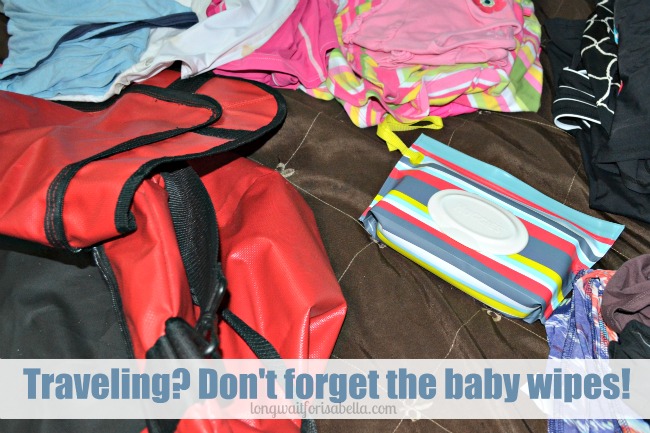 I like to also use baby wipes to clean:
bathroom counter
makeup on my face
wedding ring
watch
cell phone cover
What do you use baby wipes to clean?