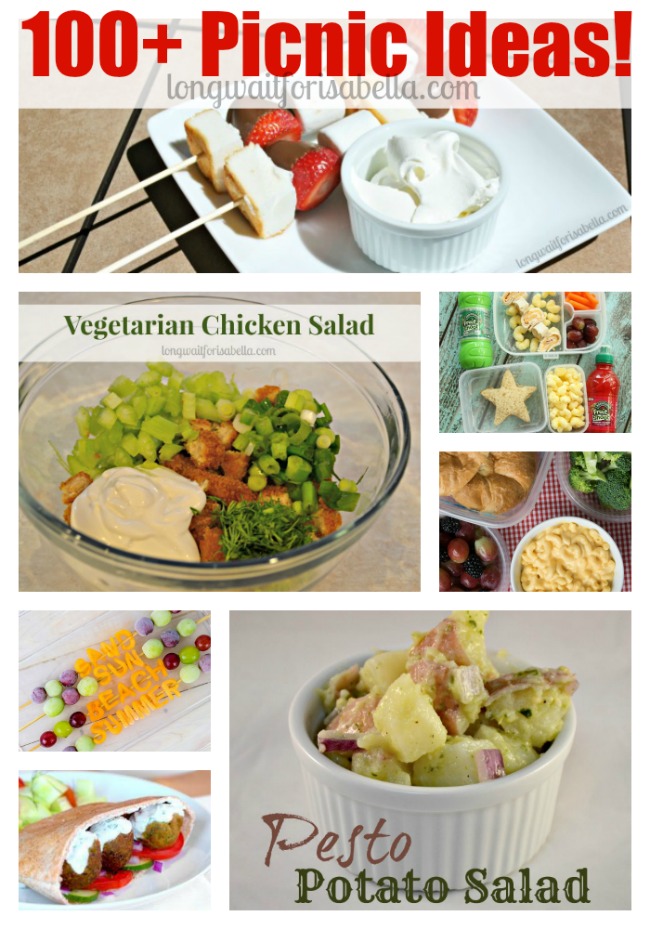 Are you hosting a picnic this summer? We love picnics in our family! I recently shared 100+ Picnic Recipes here on the blog. Did you miss it? If so, don't forget to visit this blog post to get some great summer picnic inspiration. 
[Tweet "Taste and see that the LORD is good; blessed is the one who takes refuge in him. Psalm 34: 8"]
Green Picnic Ideas
Skip the disposables and get a fun picnic set (see below)
Make a great lemonade instead of using juice box containers. (see the cute mason jar tumblers below!)
Serve real food from local farms if possible. Eating local foods reduces  your carbon footprint.
Clean up – always carry out your trash
And the LORD God took the man, and put him into the garden of Eden to dress it and to keep it. Genesis 2: 15
[Tweet "Being a good steward of God's creation is a responsibility all Christians should embrace."]
You have a resource for great picnic recipes, ideas for a "green" more eco-friendly picnic, and now I'd love to share some awesome picnic decor from my favorite Christian store – Family Christian.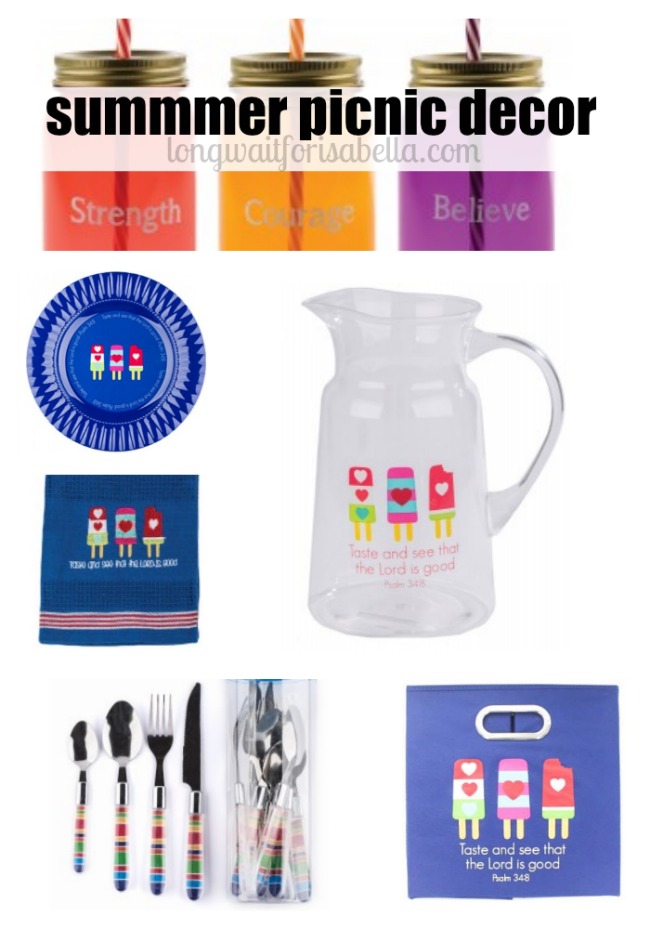 Great Summer Picnic Decor
At your local Family Christian or online at FamilyChristian.com you'll find great summer picnic decor including:
Do you have any great summer picnic tips to add? I'd love to hear them in the comments!
Connect with Family Christian
Facebook // Twitter // Google+ // YouTube
Disclosure: This is a sponsored post with Family Christian. All opinions are mine alone.