This shop has been compensated by Collective Bias, Inc. and its advertiser. All opinions are mine alone and should not be taken as medical advice. #GiveHeartburnARest #CollectiveBias
My Princess' private Christian school ended last week. It is now officially summer break. Whoohoo! Our summer bucket list is packed full and we wouldn't have it any other way. We love staying busy; I just need to stay energized. At the beginning of the year I started a new routine – I joined a local gym and have been going 3 -5 times per week to aerobics classes. That has helped with energy (but I realized that I suffer from a new problem).
How is that the older I get the more things start going wrong?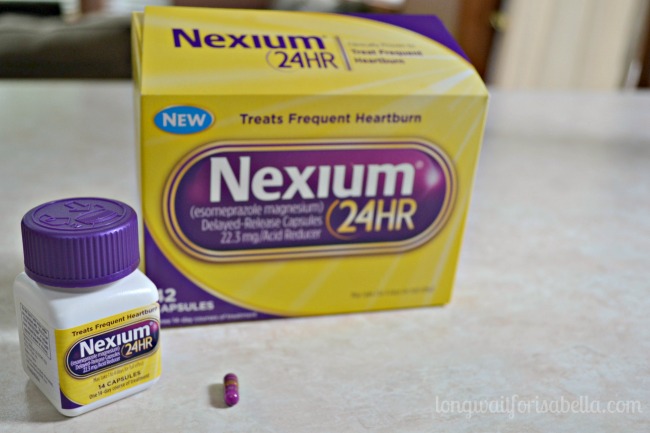 I have been suffering from heartburn. Yep. I thought I was too young for heartburn. Silly, I know, but in my mind I still feel like a kid most days. So I've been suffering, mostly in silence, kind of ignoring it the last few months. But no longer! I am now taking Nexium 24HR.  I am free to enjoy all the summer bucket list fun with my entire family. Yay, me!
Here are a few of the things on our summer bucket list this year:
a trip to Great Wolf Lodge
swimming at our local pool
walking our town's new boardwalk
a trip to Austin, TX with my hubby
light hiking with our church family
boating in the Salish Sea and Skagit River
family reunion at the Lawrence Welk Resort in Southern California
Native American Canoe Journey to Seattle
BBQ parties, eating out, pizza after the pool, and so much more food
Oh my! I cannot wait to enjoy all this great summer fun sans heartburn with my family.
What is on your summer bucket list?
Start planning your list of fun today. It's not too late. And if you suffer from heartburn, be sure to check out Nexium 24HR. Just one Nexium 24HR a day gives you all-day all-night protection from frequent heartburn!
Here is great printable Summer Bucket List to help you plan your summer fun:
Or if you'd prefer, you can open this up in a PDF file: Summer Bucket List.
[Tweet "Print out your family Summer Bucket List today!"]
You can find Nexium 24HR at your local Walgreens in the pharmacy section. Look for the aisle that actually has the sign Heartburn! This week, get a $5 off Nexium 24HR coupon in the Walgreen's weekly ad. (Only valid the week of 6/7/2015.) If you miss the $5 coupon, there is a Nexium 24HR June promotion. Shoppers will save $3 off 42ct. Nexium 24HR the entire month of June!
[Tweet "All-day all-night protection from frequent heartburn! #GiveHeartburnARest"]