This post is sponsored by Arctic Cove; however, all thoughts and opinions expressed are my own.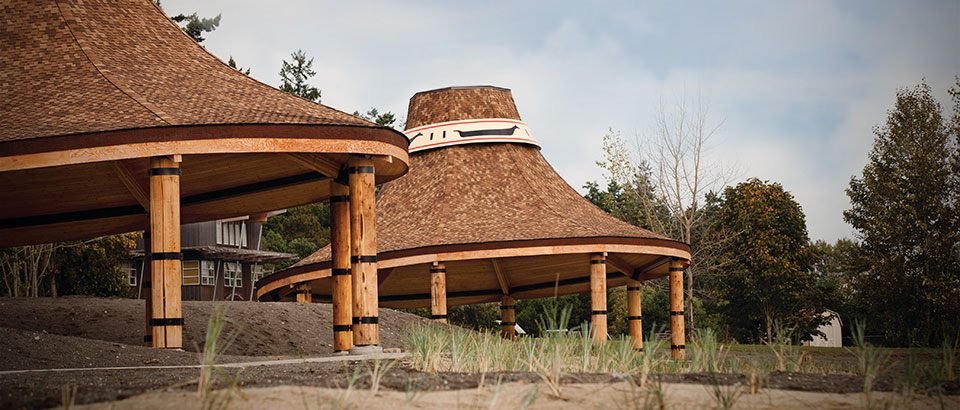 I know many kids on our reservation who had a hard life growing up with alcohol, poverty, and drugs. Some of my closest friends lived in unstable homes. Thankfully, when I was 7, my parents started going to church and within two years our family life had drastically changed. I had a great childhood that was drug and alcohol free because my parents chose to accept Christ. Memories of my childhood include camping, road trips, carnivals, and movie theaters. I appreciate that my dad and mom both gave me such a great life – and a better chance to have a fulfilling adult life.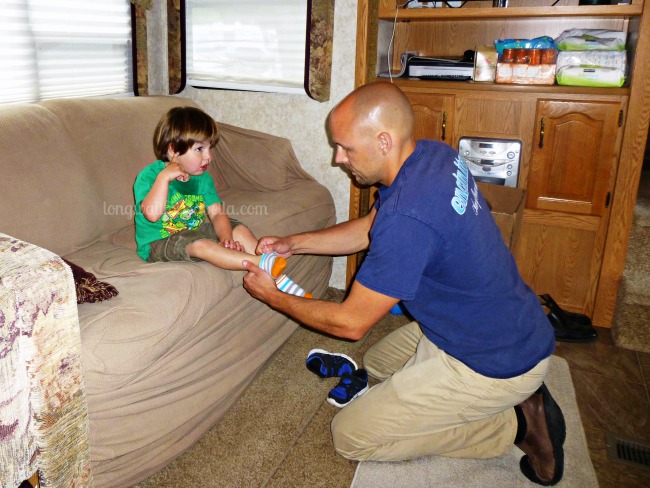 Now that I have a family of my own I feel overly blessed to have an amazing Christian husband who thankfully is an awesome dad. I honestly do not know any other father who spends as much time with their kids as my husband does. Here are just a few things he does:
plays board games
pretend play games
rides bikes
plays on the water slides
takes them to the park
brings them to the pool
He literally spends quality time with them every single day. I'll be honest, as a parent, he puts me to shame. He really is amazing. One child told my daughter last summer, "I wish he was my dad." It broke our heart because his parents are divorced and his dad signed over all rights to him. He never sees his "dad". My kids don't know how well they have it.
My husband truly is the coolest dad.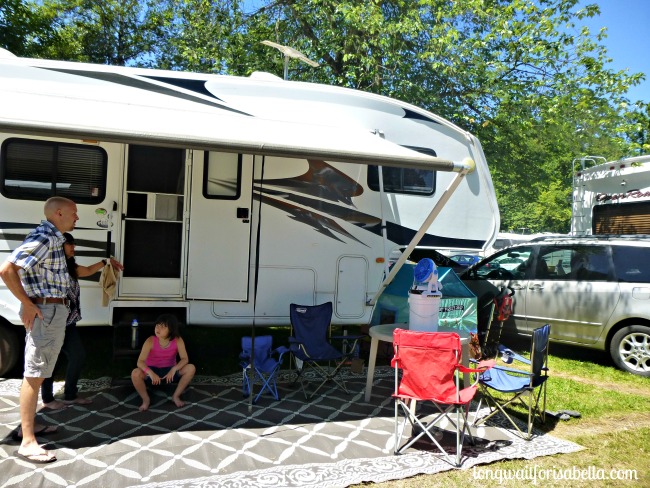 This Father's Day my husband was spoiled with some great cooling products from Arctic Cove. Let me back track a bit – this week we are spending 11 days together in our RV trailer for our annual church camp meeting. Hundreds come together and camp, have classes, and hear speakers; it's a great time of fellowship. I am glad that we have a 32 foot RV for this kind of "camping". In our 5th wheel we have air conditioning. Yes, we are spoiled.
But when we hang out in front of the trailer, in the 80+ degree weather, we have these very cool Arctic Cove products – misting bottle, water bottle, and a bucket top misting fan to keep us content in the heat.
I am sure we are the envy of the entire campground.
[Tweet "The BEST gifts for dad. Hands down. Check it out! #EssenceOfCool"]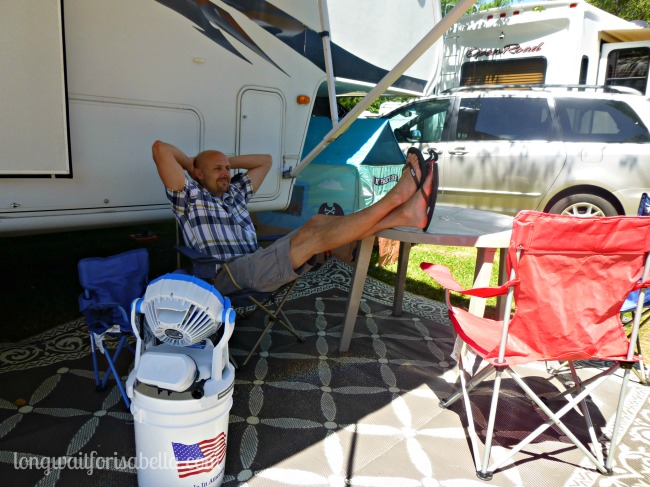 Connect with Arctic Cove
Facebook | Twitter | YouTube | Pinterest | Instagram
Arctic Cove Sweepstakes
Share a picture of your cool dad or husband between now a June 21st, 2015 for your chance to win awesome prizes! Visit Arctic Cove on Facebook to learn more!
Arctic Cove Cooling Kit
The dad in your life needs their own Arctic Cove Cooling Kit that includes the following products:
Multi-Wrap
Bucket Topper
RYOBI Upgrade Kit
Cool Cave
Drink N Mist
Pump Mist
Sports Bottle
Super Cooling Towel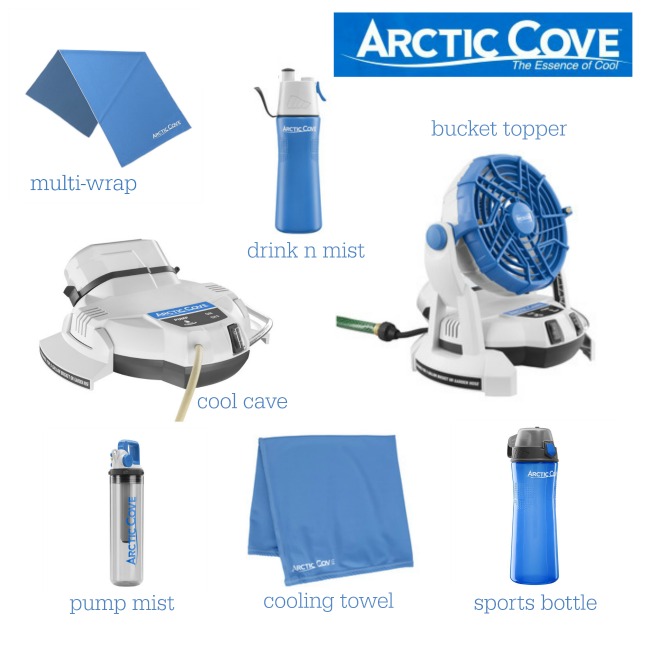 You have no idea how COOL this package is. This will make your entire family, not just dad, happy this summer!