This is a sponsored post written by me on behalf of Bestway for IZEA. All opinions are 100% mine.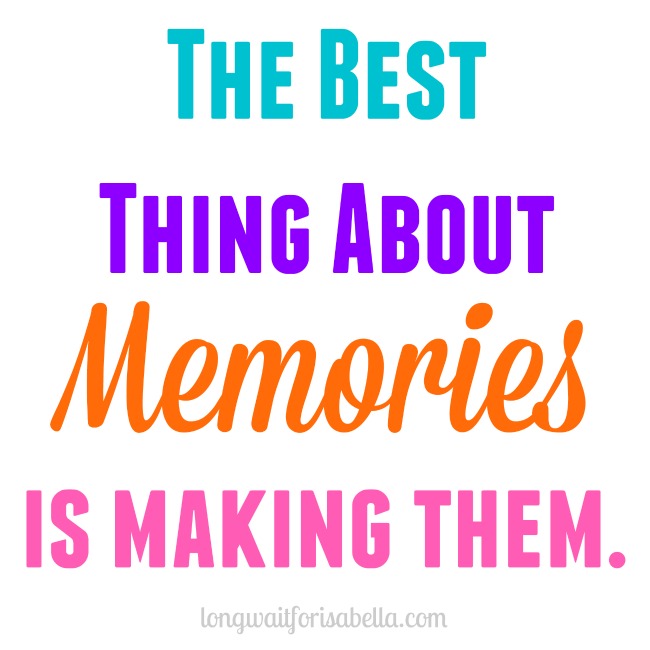 There are a few things that will always remind of summertime in Washington as a child. The smell of rain on the asphalt after it has been warm for days always gets me. Grandpa setting up his fireworks stand in his front yard as he is getting it ready for the season. And when the water slide gets pulled out and hooked up to the hose for the first time. As these things begin to happen in our family, I know summertime is here. I cannot help but be excited. There is nothing like summertime in Washington state.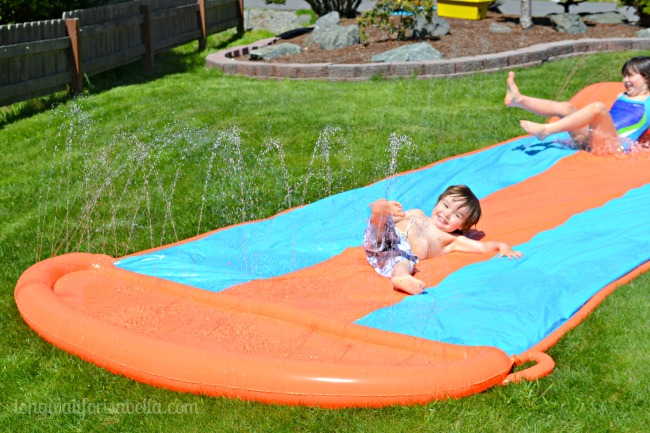 This year, we've had a warmer than usual Spring. We've brought out the kids water table, planted flowers earlier, and already put up the H2OGO! water slide three times! This past weekend we invited about 15 people over for a luncheon and five kids played in our front yard on this fun new water slide.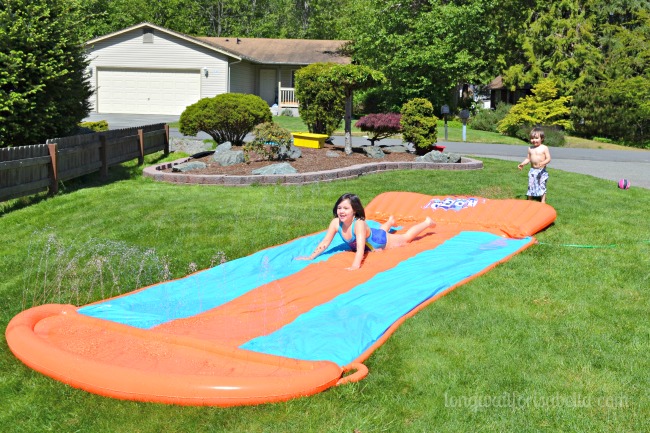 Parents were delighted to see the kids running and sliding – even my Little Man got the hang of it and started sliding really well. It brought back so many great memories for all of us. And no, I didn't even try it, much to the disappointment of my children. But, I laughed and felt such joy. It's amazing how a water slide can do that, isn't it?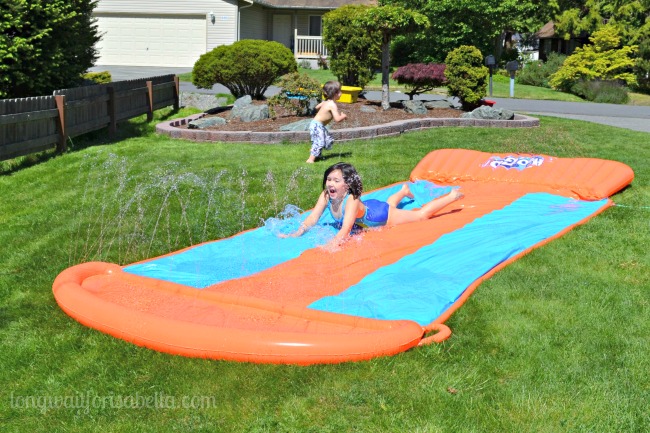 The H2OGO! water slide is great because it has a Speed RampTM which helps kids ride faster and more safely down the 18 foot slide. The Splash Lagoon was the kids goal – they all wanted to slide long enough to reach it. These fun slides are available for purchase on Amazon.com, Target.com, and Walmart.com as well as at Toys R Us.
What a fun water slide! The kids could not wait to get their suits on and play in it all afternoon. I now that our house is going to be the "cool house" this summer that all the kids will want play at.
Do your kids love playing outside with water toys in the summer?