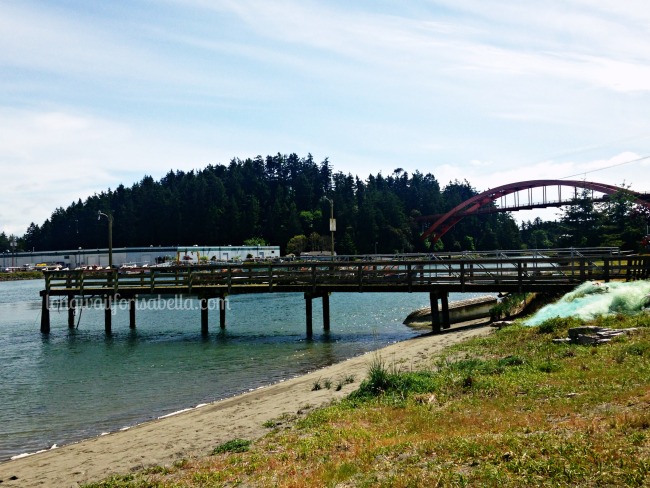 This last week our reservation celebrated the annual First Salmon Ceremony and Blessing of the Fleet. It is a way for us to come together with the surrounding community to celebrate the seafood we are given by the Creator and also a time for us collectively to pray for our fishermen as the salmon season begins.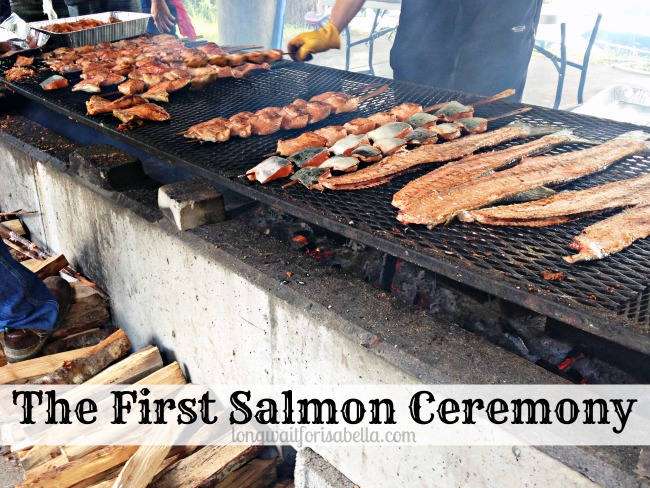 It's May and our fishermen are fishing this month for King Salmon. Our community luncheon included crab, prawns, and King Salmon. The salmon is cooked traditionally over wood and this salmon was so fresh – I wish you could have smelled and tasted this.
After lunch we all walked down to the water to participate in The Blessing of the Fleet. Four fishermen have baskets of seafood on cedar boughs. Local religious leaders (from our traditional Shaker Church, Catholic Church, and Assemblies of God church) spoke great words and prayers. The fishermen then take their offering to the four corners – North, South, East, and West.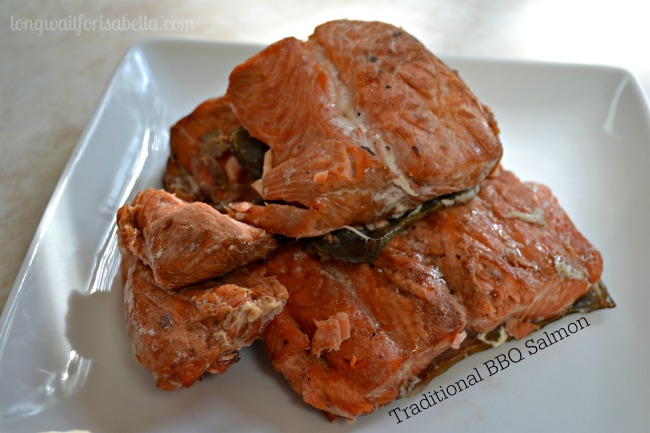 It's a great day to celebrate with my extended community here on my reservation. There is so much great fellowship and the left over food is always a hit. We took home four pieces of traditional BBQ salmon and fried bread to enjoy for dinner. Would you like to know what I did with my piece? I decided to make a yummy salmon spread!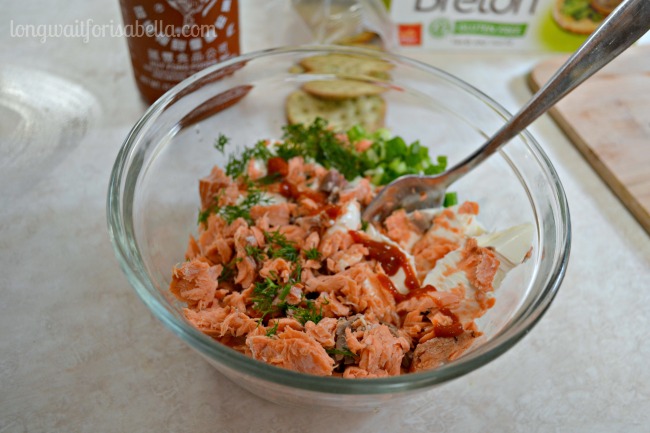 Salmon Spread Ingredients:
6-8 oz of BBQ salmon
8 oz package of softened cream cheese
2 T green onions, chopped
2 t fresh dill chopped
half lemon
6 drops of Sriracha sauce (optional)
Directions:
Mix all the ingredients together. Squeeze the lemon for juice. Sriracha is optional of course. You can omit it or you can add more to make it a bit spicier.  Place the salmon spread on great crackers and enjoy!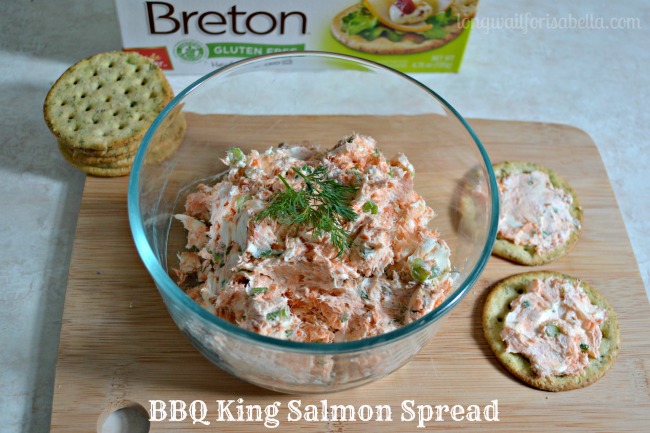 I made this after our huge lunch at the Blessing of the Fleet. It was a perfect light dinner for my husband and I and a great snack for the kids. The entire family loves this easy salmon spread. One batch almost was not enough. I know to double it for next time, so we can have leftovers. I used Breton Gluten-free Herb & Garlic crackers with this spread. Seriously, amazing crackers!
Gluten free with the tender-crisp texture and wholesome taste of the original Breton. Bursting with herb and garlic flavor, it can be savored on its own, or with delicious toppings, for a nutritious snack your family will love.
You can eat these crackers at home with the family, at a dinner party, for a church potluck, and even a reception. This week we had my daughter's first concert for school. After the concert we had a reception. I was asked to bring cheese and crackers. Breton crackers were the perfect choice! Gluten-free and great flavor – it's a win!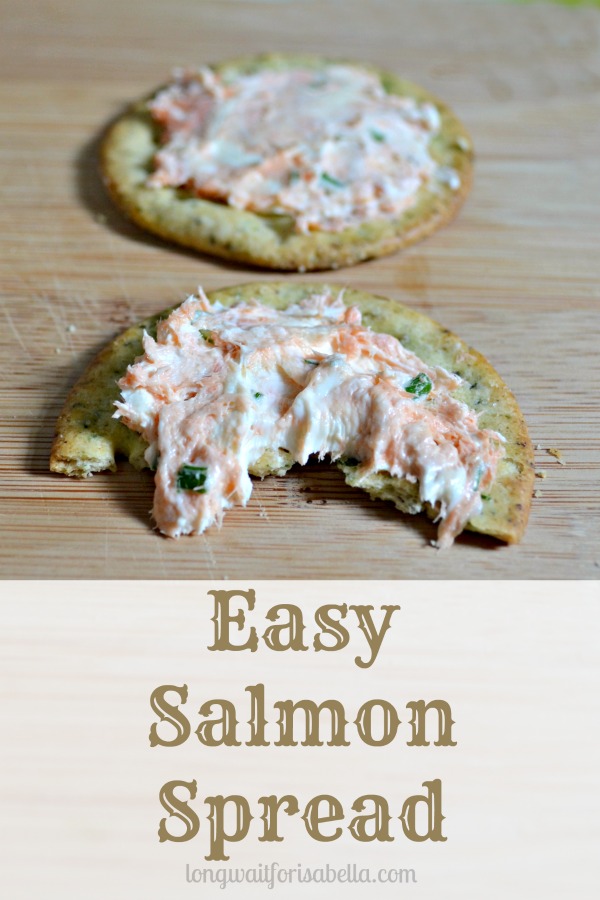 What is your favorite spread for crackers? 
I was selected for this opportunity as a member of Clever Girls and the content and opinions expressed here are all my own.