This is a sponsored post with Post Honeycomb. All opinions are mine.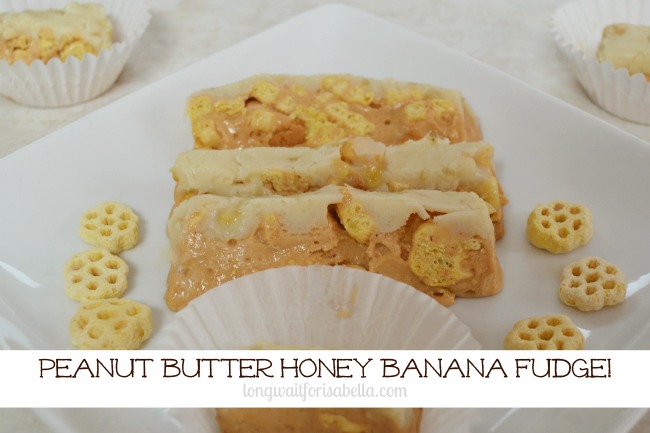 Can you believe it is the 50th anniversary for Post Honeycomb cereal? To celebrate, this special occasion, I made my family a special treat. Using Honeycomb cereal and getting inspiration from a family favorite sandwich – PB,  Banana, and Honey – I made them Peanut Butter Honey Banana Fudge!
And yes, they absolutely loved it. You cannot go wrong with a great fudge recipe.
[Tweet "You can't go wrong with a PB Fudge recipe! #HoneycombCereal"]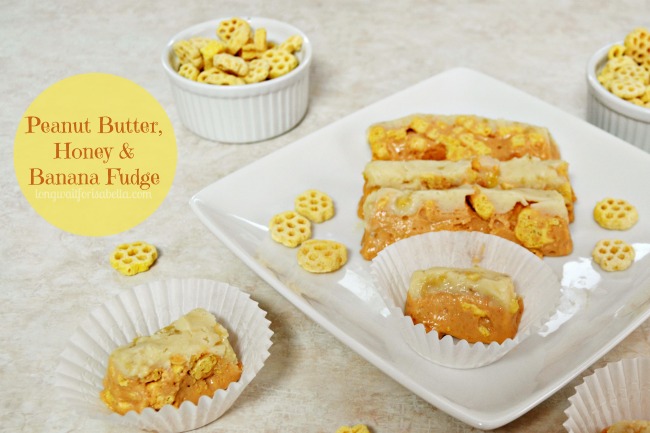 Since 1965, Honeycomb's one-of-a-kind playful shape and sweet honey taste have made the cereal a breakfast classic that is not only great in the bowl, but also a flavorful addition to treats. Honeycomb cereal is perfect for baking and creating, giving familiar types of recipes a whole new taste.
Peanut Butter Honey Banana Fudge
Ingredients
2 cups Sugar
1/2 cup Milk
1 1/2 cup Peanut Butter
1 jar (7oz) Marshmallow Creme
2 cups Honey Comb cereal
2 cups White Chocolate Chips
1 banana, ripe
2 T butter
Directions:
Bring milk and sugar to a boil. Add peanut butter and marshmallow creme until smooth. Fold in the Honeycomb cereal. Pour into an 8×8 inch pan. Melt chocolate chips, banana, and butter in a double boiler or microwave oven. Pour over the first layer. Let the fudge set for at least two hours.
Enjoy!
You can visit the Post Foods website for a variety of tasty recipe ideas incorporating the cereal or feel free to explore your creative limits and develop your own.
Which recipe would you like to make?
Connect with Post Honeycomb
Facebook // Instagram // YouTube