This is a sponsored post with Mode Media and Bertolli®. All opinions are mine alone.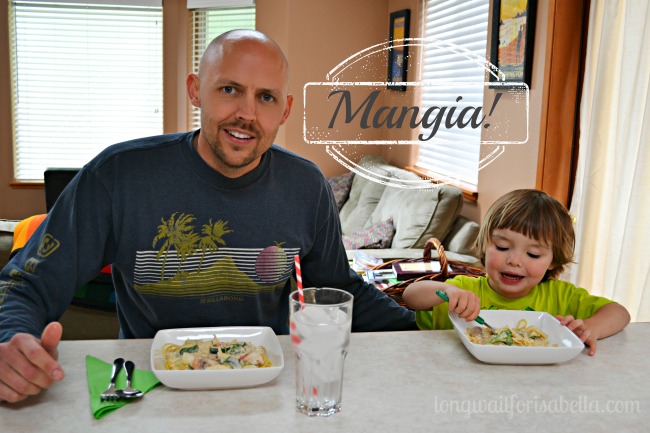 My husband is half Italian. His ancestors came to America and changed their Italian sounding name to something simple and settled and flourished here in the United States. My husband has memories growing up of hearing his family tell him – "Mangia" or "Eat!"
So this half Italian (half German) Navy man met me – half Native American (the other parts are German and Puerto Rican) woman and our crazy cross cultural marriage just seems to work. Most days. One thing my hubby and I can agree on, quite easily, is our love of food.
[Tweet "A half Italian marries a half Native American? Well, we LOVE food! "]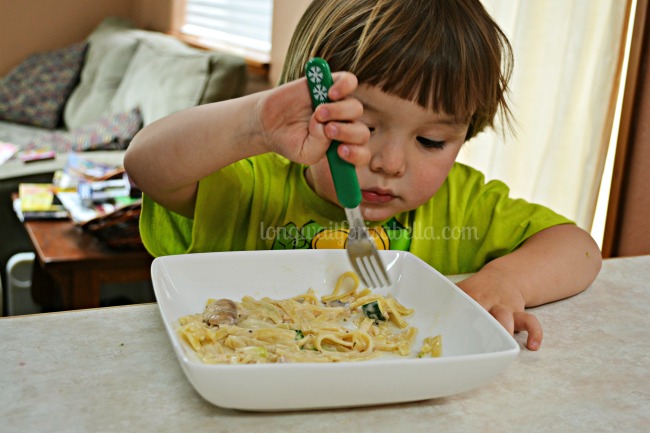 Did you know that we live on the water here in Western Washington, on the reservation that I grew up on my whole life? My people here are "Salmon People" – living off the Salish Sea, catching salmon and other fish for our livelihood for centuries. One thing we are blessed to have is salmon year round – because now our little reservation has a world famous fish cannery.
So, since my family loves food, I thought I'd share with you a favorite dish of ours – Pasta Primavera with Salmon.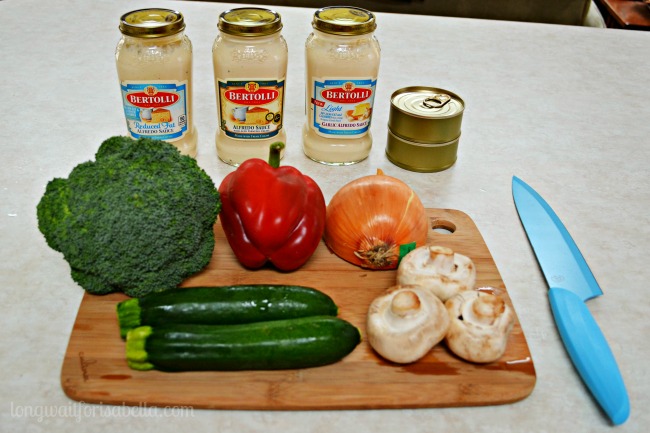 Pasta Primavera with Salmon Ingredients:
Fettuccine or Linguine Noodles
Can of Salmon
Bertolli Creamy Alfredo Sauce
Vegetables (I used broccoli, red bell pepper, mushrooms, zucchini, and onion)
Garlic Cloves
Salt and Pepper, to taste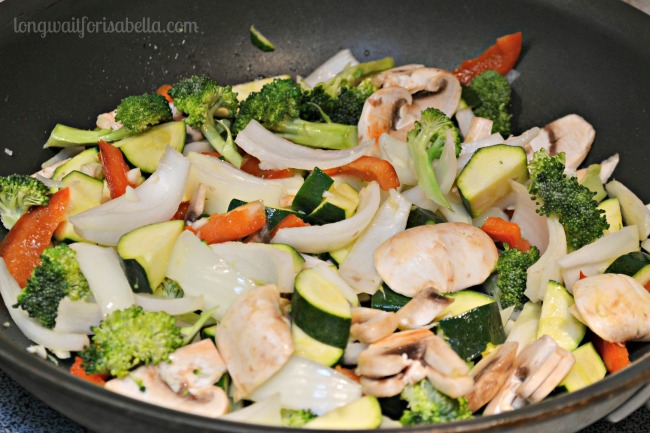 Directions
Boil noodles according to package instructions.
Cut up fresh vegetables into bite sized pieces.
Sauté vegetables until tender.
Add Alfredo sauce and can of salmon to the cooked vegetables.
Stir all together until it boils.
Add the sauce, salmon and vegetables on to the hot fettuccine noodles.
This is an easy recipe and so tasty. The Bertolli Creamy Alfredo is perfect for this recipe and the entire family loves it. Less time cooking and more time with family is exactly how I like my recipes.
What is your favorite pasta?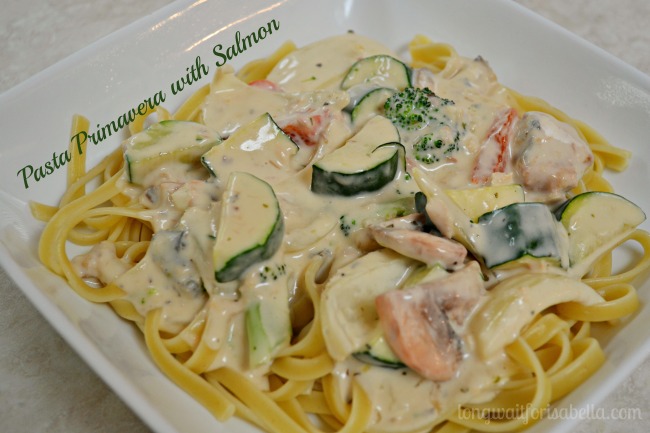 Mangia!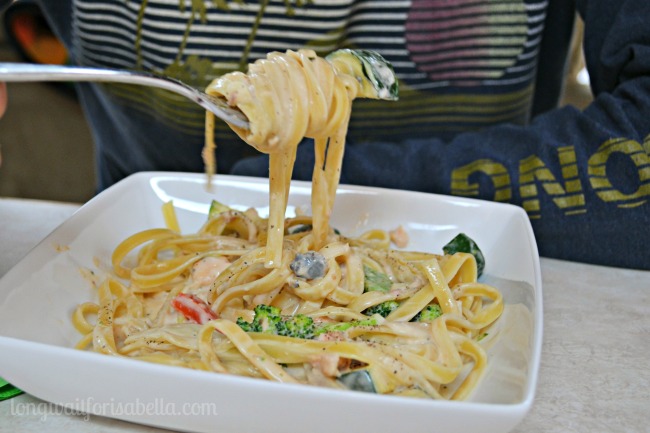 Viva Bertolli® and join me in celebrating 150 years of delicious Italian food, friends and family. Felice Anniversario and Buono Appetito! Visit Bertolli on Facebook, Pinterest and Twitter for more inspirations and ideas to bring Tuscany to your table.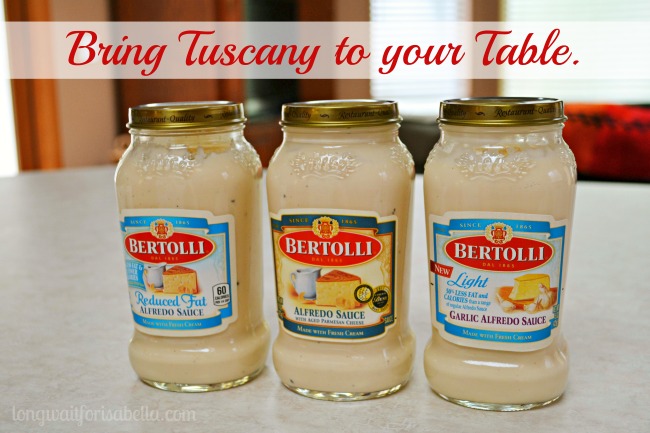 Don't forget to visit the Viva Bertolli 150 Years Celebration Contest on Facebook! As Bertolli celebrates its 150th anniversary, they also want to help you commemorate your special moments this year big and small. Check out their Facebook page to see  how you can win a dinner celebration and other prizes! Ends May 7th, 2015 and is open to US residents only.