This is a sponsored post for Kadho. All opinions are mine alone.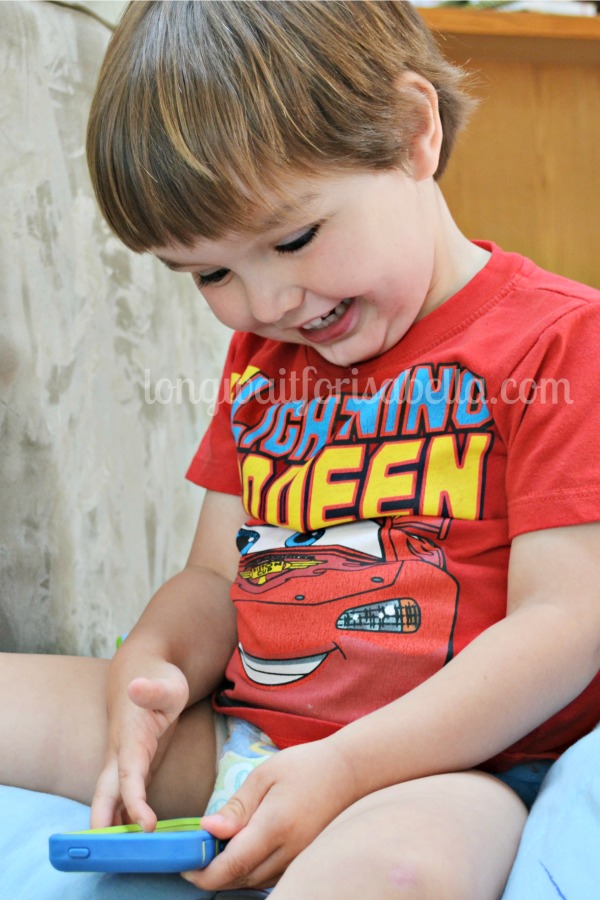 My son has far surpassed his age group in the ability to speak and communicate. It's amazing to see the differences in both of my children. My daughter was much further behind. Many people have mentioned that second children pick up words and sentences more quickly than first. Whether that is true or not, I am happy that we have been able to communicate with him without too much frustration.
The exciting language learning app we found this week, Mochu Pop, has enabled my son to play a fun game while learning important sounds from the English, French, Spanish, and Italian language! I love that through technology, a foundation is being laid for language learning.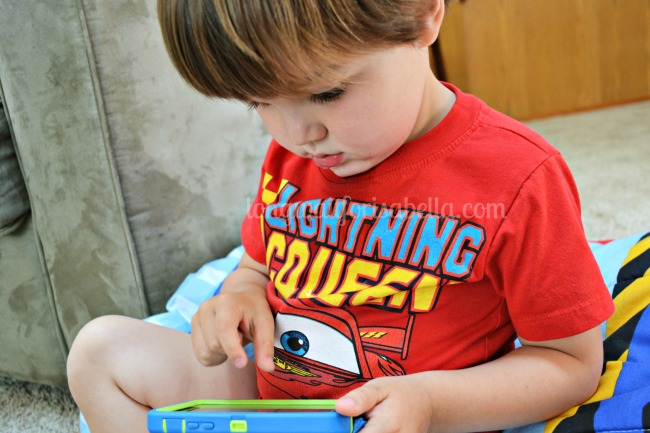 I easily created an account at Kadho with my son's basic information, and downloaded the Mochu Pop app for my iPhone. He can also play this app with our iPad Mini. (It is available for your Android based phones and tablets too.) When I logged into this free toddler language learning app and showed my son briefly how to play the game he was hooked! We choose English first and then moved to the other languages. He loves Mochu Pop. Balloons of various shapes and colors float up the screen and he has to pop them. He hears important sounds from the language he is playing and he gets points. I can also track his progress online from the Kadho website.
5 Reasons a Mochu Pop, a Language Learning App, is Important
Mochu Pop is amazing because it is simple to play and it is free. I don't know about you but I love being able to pull out my iPhone and let my son play quality educational games. And when I don't have to pay for them? A BIG WIN! Here are five reasons I believe that this app is important for parents to download:
1. Language Learning – expose your kids, while they are young, to other languages. Build those skills for language development early.
2. Builds Memory Skills– this app also help toddlers remember shapes and colors. To get their points, the kids must only pop the color and shape of the balloon for that round.
3. Improves Hand/Eye Coordination – my son has to focus and actually pop the correct balloon. This app is helping him with his hand eye coordination, which I believe is very important.
4. Teaches Control – my son, at times, wants to hit the wrong balloon on purpose. This app is teaching him impulse control by only allowing points for correct pops.
5. Mental Strengthening – this app encourages my son to be more flexible, mentally, since each rounds has different balloon colors and shapes. He is learning early that he must quickly change his mind about which balloon he must pop.
[Tweet "5 Reason Mochu Pop is an important app for toddlers."]
Three Reasons I Personally Love Mochu Pop
Blue Light Filtering Technology – Kadho games have Blue-Light Filtering Technology that allows you to filter out the detrimental blue light from electronic devices; which is awesome!
KidSAFE Certified – Kadho does advertise for third party products or have in app purchases. Thank you!
No Mom Guilt – I don't feel bad about letting him sit and play this game. It is educational and important and he loves it. In fact, last night this app saved us during a Spring Concert at my daughter's school.
Connect with Kadho
Facebook // Twitter // Pinterest // Google+
Kadho Mission Statement: "We teach the world how to learn and provide the opportunity to be more."
[Tweet "Teach the world how to learn and the opportunity to be more. @kadhoinc"]