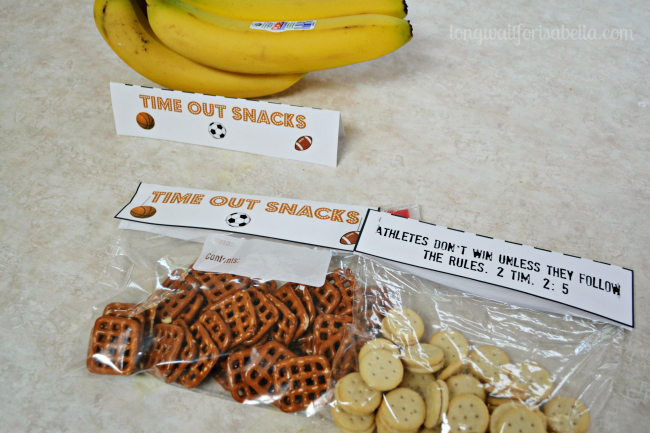 I have some great memories of Vacation Bible School in the summer, or VBS, as a child. Did you go to VBS as a kid?We have worked with many churches now that my husband is in ministry that have had AMAZING VBS programs full of children. I haven't seen a Sports Themed VBS until recently.
Will you be hosting a sports themed birthday party or VBS this Summer? If so, then here is a fun and easy printable treat bag topper for you!
Christian Sports Theme Treat Bag Topper
The back of the treat bag topper (or you can use it as a food tent label) has a verse from 2 Timothy:
Athletes don't win unless they follow the rules. 2 Timothy 2: 5 (CEB)
Foods you can put in the baggies:
Cheese Puffs
Popcorn
Sliced Apples
Carrot Sticks
Pretzels
Peanut Butter Sandwiches
Raisins
Nuts
What other snacks options would kids love?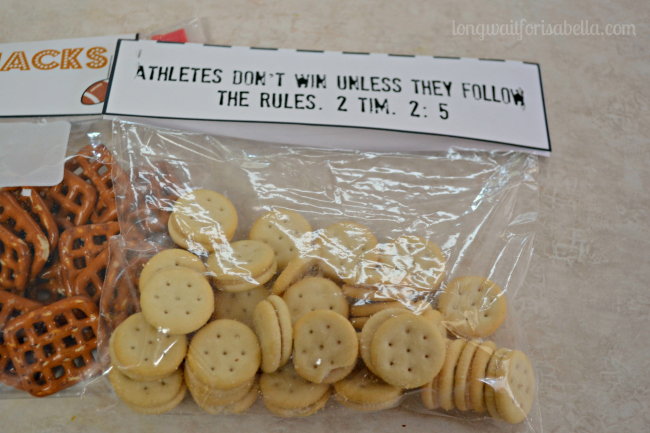 If you are looking for a VBS theme then check out the Mega Sports Camp Kit:
The flexible starter kit offers resources for 15 hours of sports training, small groups, and children's church-style activities. Most churches choose a VBS-like schedule, but others host their camp on days off school, summer Sunday School, or even as a back-to- school weekend. A Mega Sports Camp outreach helps volunteers intentionally build relationships with kids, which often results in a life-changing opportunity to pray together during the salvation message on Day 4.
[Tweet "Interested in reaching the kids in your community for Christ? Check this out! #FCBlogger"]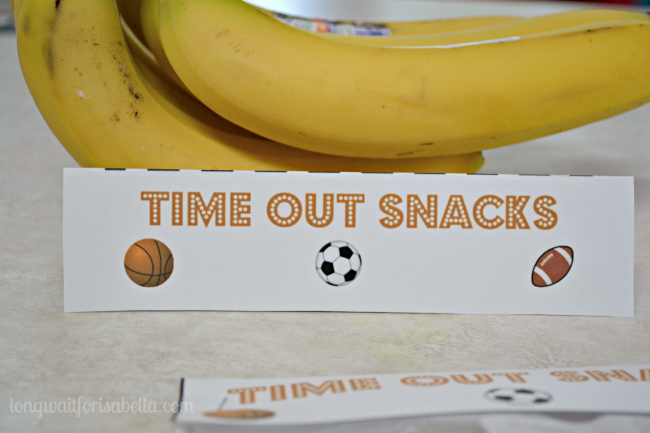 My daughter just finished up an after school program, "Little Ballers". She learned to dribble and shoot a basketball and some basics of playing the game of basketball. She loved it. These snacks labels would have been perfect for that after school program.
Now that she has participated in tennis, swimming. soccer, and basketball — I know a Sports themed VBS would be a hit with her. Would your kids love attending a sports themed VBS program?
[Tweet "A sports themed VBS is sure to please all kids! #FCBlogger"]
If you are interested in printing these simply open the jpg image below in a new window and print away!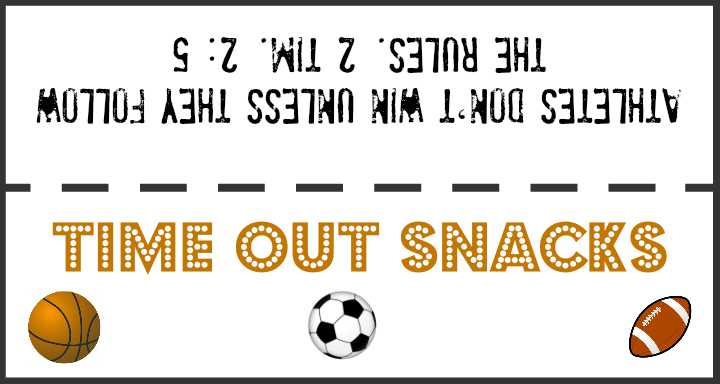 Connect with Family Christian
Facebook // Twitter // Google+ // YouTube
Disclosure: This is a sponsored post with Family Christian. All opinions are mine alone.