This is a sponsored post written by me on behalf of AllWhites Egg Whites for IZEA. All opinions are 100% mine.
This Easter weekend I made a new recipe from the AllWhites Egg Whites website. It was so easy (which I love) and even fun! This is one breakfast/brunch recipe that I would make again and again. It would actually be perfect for Mother's Day brunch coming up too!
What is your favorite breakfast or brunch recipe?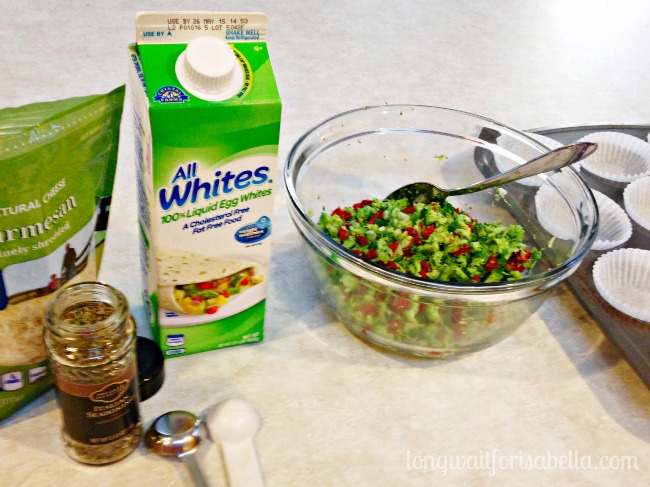 Broccoli & Sun-Dried Tomato Egg Cups Recipe
15 Prep Time | Serves 12 | 40 Calories | 6g Protein
Ingredients
2 cups finely chopped broccoli
3/4 cup finely chopped dry pack sun-dried tomatoes (3 ounces)
1/4 cup finely chopped green onions
2 cups AllWhites Egg Whites
2 Tbsp. Crystal Farms® grated Parmesan cheese
1 tsp. dried Italian seasoning, crushed
salt to taste
freshly ground pepper to taste
Directions
Heat oven to 350°F. Spray a 12-cup muffin pan with cooking spray (or line with cupcake liners and spray insides). In a microwave-safe bowl, place broccoli, tomatoes and onions with 1/3 cup water. Partially cover; microwave on HIGH 3-1/2 minutes or until tender. Drain any excess liquid; cool 5 minutes. Stir in cheese, Italian seasoning, salt and pepper.
Evenly divide vegetables between muffin cups. Pour AllWhites egg whites into muffin cups (they should be about ¾ full).
Bake 22 to 24 minutes or until set in center. Remove cups from pan immediately, cool on wire rack.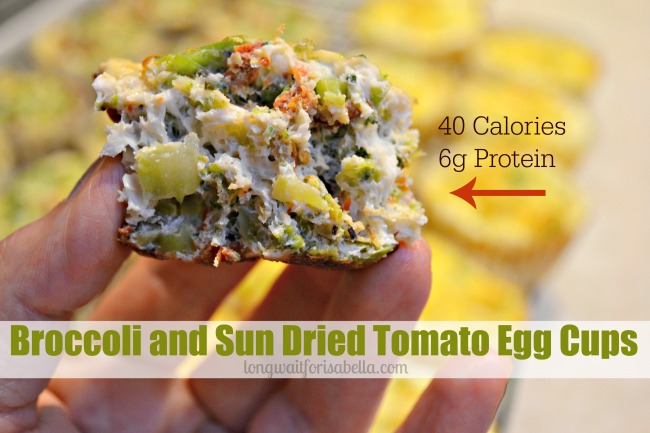 Voila! Easy and quite tasty — full of great savory flavor. The awesome thing about this recipe is since it is made with 100% liquid egg whites they are naturally fat-free and cholesterol-free!
Have you tried AllWhites Egg Whites before? They are located in the refrigerated dairy section of your local grocery store. High in protein and if you are following the Weight Watcher's program they are 0 PointsPlus value per serving!
Connect with AllWhites:
Good Luck!