This is a sponsored post with Markerly and #DasaniDrops. All opinions are mine.
Last July, I stopped purchasing soda in our home. We still drink it occasionally, but I no longer buy cases of it like I used. That's big because we were pretty hooked on soda. Instead we have switched to juice, water, and my personal favorite carbonated water drinks. I won't ever be able to give up my fizz, but I love the options you can find on your Target store aisle. Fizzy drinks that contain only carbonated water (my fizz!) and natural flavors are my favorite way to go. But I recently tried something new. Drops that you place in your own glass of water!
I don't know about you, but Dasani Drops Infusions makes drinking water so much easier for the whole family. We recently were sent a package of these new drops and we all loved it. What's great is you can put these in your purse, diaper bag, school bag, van — anywhere really. Then just add it to water and Voila! you have a great tasting water drink that is just more than water! That is a big win in our family!
[Tweet "Enhance your water – try Dasani Drops this Spring!" #DASANIdrops]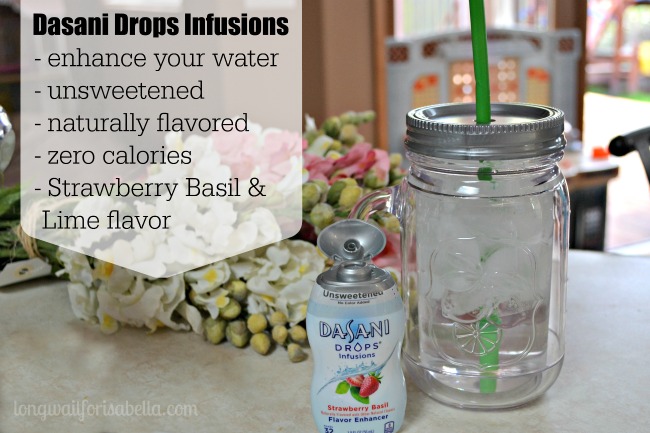 DASANI DROPS® Infusions:
You can enhance your water anytime, anywhere. I love that these drops are unsweetened and flavored naturally. Also, they do no have any artificial colors. That is big for me right now — especially with the kids. It is a big plus that they also enjoy drinking water enhanced with Dasani Drops Infusions. I personally love that they have zero calories. As a busy mom of two younger kids, these drops are exactly what I need this Spring as I chase my kids around outside.
DASANI® Sparkling
One more product from Dasani that happens to be awesome is the DASANI Sparkling cans. The kids aren't as in love with it as my husband and I, but honestly that is fine with me. More DASANI Sparkling for me. I love that fizz you get from the carbonated water. This product is also unsweetened with no artificial flavors and zero calories. You can find the new flavor in your Target aisle – Black Cherry, as well as Lime, Berry, and Lemon.
Stay hydrated and refreshed this Spring while outside! Try Dasani Sparkling! If you like a fizzier water, than this one is for you. It is my new favorite!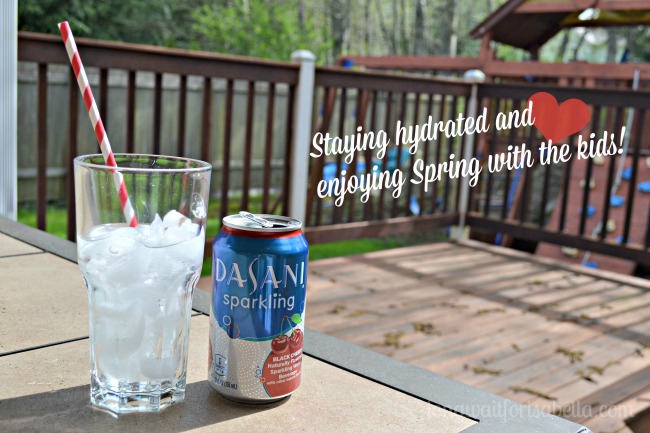 Which new DASANI product would you love to try?