When you have two kids, the oldest child can begin to get pushed off to the side. The focus shifts, and the youngest, the baby, gets the attention — at least the majority of the attention. I know it happens in our home, and my husband and I try our best to not do it. But, it is inevitable.
It is nice that we live so close to my parents, because there are times (maybe twice per month) where they will take the Little Man with them for the night, and my Princess and I get time to ourselves. She loves having time with mommy and daddy just on her own.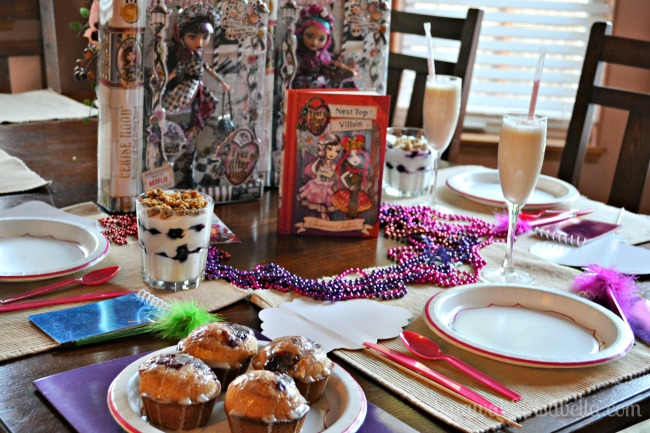 This past weekend we decided to have a special Sunday breakfast party together — just the three of us. And you know what? I love my Little Man, but enjoying breakfast with a seven year old girl, who helped cook, is a delight! We had such a great time.
My Princess is not a breakfast person and neither am I so we kept the menu simple:
doughnut muffins with strawberry jam and glaze
yogurt and blueberry parfait
strawberry milk
After breakfast, my Princess and I we played a few games and then we watched two episodes of a Netflix show – Ever After High. It was such a great morning. My daughter hadn't done a Mad Libs type of game before and she loved making her own story. It was perfect for the theme of Ever After High too. The kids on that show want to write their own story too.
My daughter also never played the above paper folding game. Does it have a name? She loved spelling out the word then going through two different numbers before reading my fortune for the day. Do you remember these when you were a kid?
Do you ever get a chance to make dates with one child only?
We had a great Sunday breakfast together. My Princess can't wait to do it again. I know she'll remember making breakfast together and getting to sit at the table all alone with daddy and mommy. Best time we had all week, that's for sure!
[Tweet "Parents: Make one on one dates with each child. #streamteam"]
Get your own Ever After High printables here: http://www.everafterhigh.com/en-us/downloads.
About Ever After High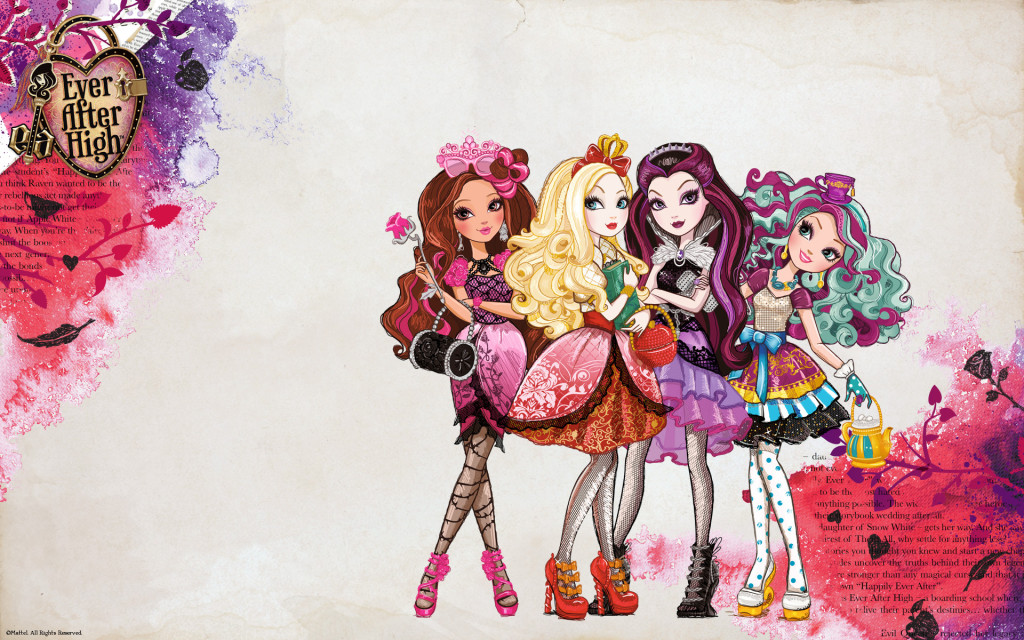 Ever wonder what happened to the storybook characters we grew up with like the Mad Hatter, Snow White, and the Evil Queen? Turns out they are parents now too, and their children are studying at the enchanted high school of Ever After High, a boarding school for teens destined to follow in their famous parents' fairytale footsteps. The all new original special Ever After High: Spring Unsprung, premiering Friday, celebrates the idea that the story of your life is not written in permanent ink. You have the power to create your own destiny.
Disclosure: This is a sponsored post. Thank you Stream Team! My love of Netflix and all opinions are my own.