I haven't given an update on how my school has been going for my Princess. I was nervous about quitting homeschooling, but of course by the end of the first day, she was a pro. She made friends with all her classmates, and by the end of the first week, her teacher told us that it was like she was there the whole year.
We are busy with this school. She has field trips and after school programs. She loves it. I am already feeling tired. It seems like just yesterday she was riding trikes and now she is skating at the local skating rink with all her new friends.
My Princess hadn't been to a roller skating rink before but, she was excited. She realized it was harder than she was expecting. Thankfully, our local roller skating rink had plastic-type walkers to help keep the kids upright. My husband and I hadn't been to a roller skating rink in years, but it's like riding a bike. You don't forget!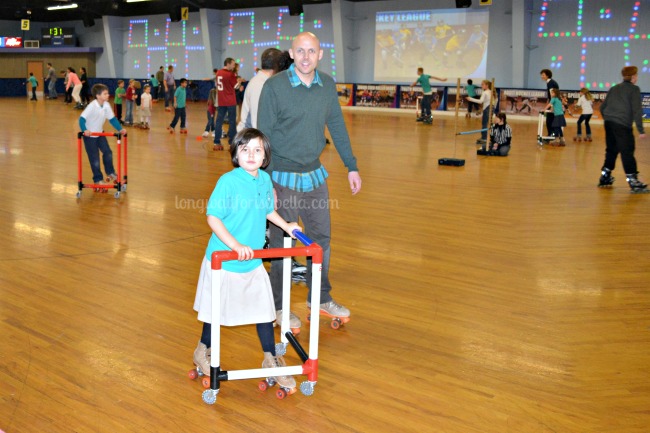 In addition to visiting the local roller skating rink, we've also been to a retirement home to play bingo, a Canadian Brass concert, had a play date, and started a LEGO afterschool program. Next month, she'll start a conversational Spanish afterschool program. She is loving school and we are too! It was a great decision for our family.
Have you been roller skating lately?