My Princess and I have been introduced to a new craft – Perler Beads; and we LOVE it! This last week, we've devoted quite a bit of time (it was her Spring Break) to making some fun Perler Bead Flowers and so much more. Like a mad woman, I've been searching the internet and Pinterest for Perler Bead templates and now we have grand designs to make handmade Perler Bead gifts.
Isn't crafting with with girls so fun?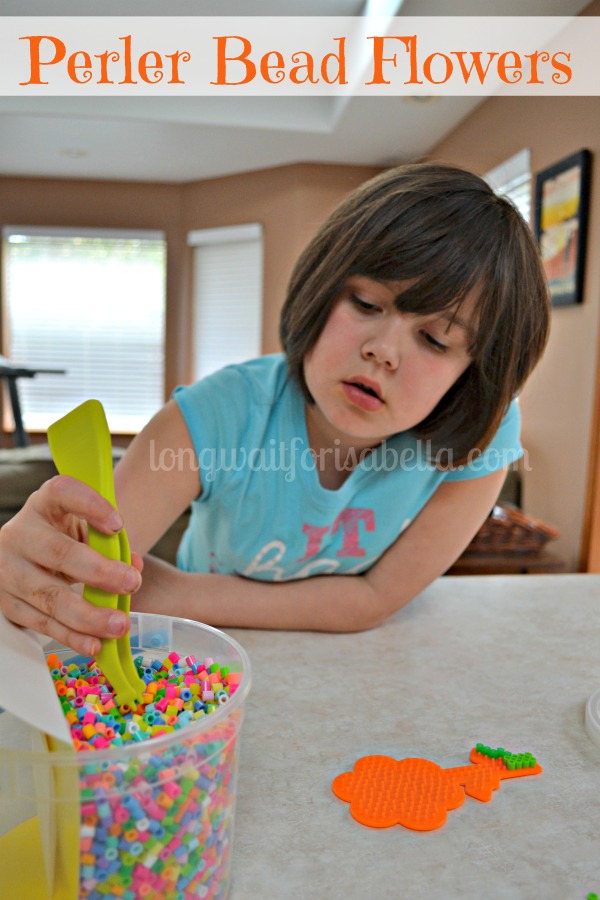 Perler Bead Tips and Tricks
Tweezers and toothpicks help to pick up these tiny beads and place them on the pegboard.
Iron on medium heat 10-20 seconds until beads are fused together. The beads will still have a center when ironed correctly.
When ironing make sure you pay attention to the edges of the design. I messed up and didn't iron the edge well on a couple flowers.
You can use graph paper and draw your own bead designs.
Do you have any Perler Bead tips to share?
We made flowers, butterflies, and even Disney Princess' this week with our Perler Beads. We cannot wait to make more designs.
Perler Bead Flower Templates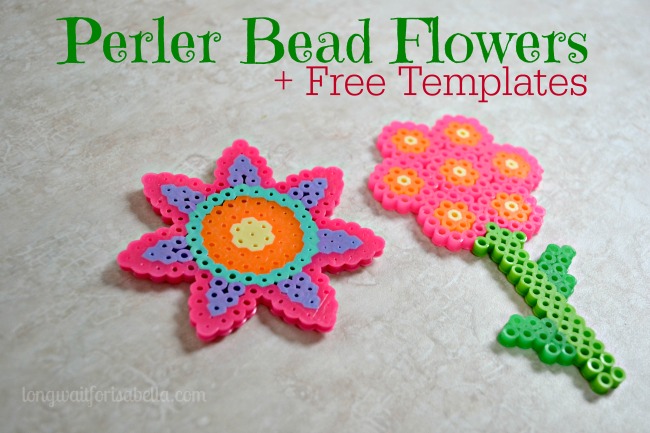 Here are 20 free Perler Bead flower templates:
Pin it for later: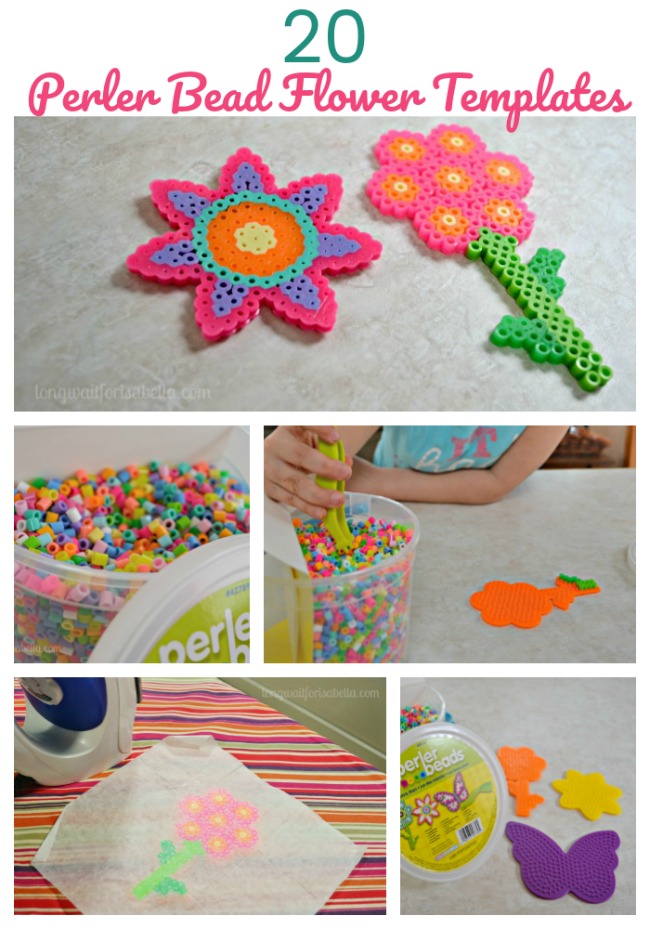 h
You might also like: