Three kids in my daughter's small private school class are sick. One was confirmed to have strep throat. So when, my Princess woke up with a cough and sore throat, I was worried. I kept her home from school, called our local health clinic, and brought her in. Thankfully, she did not have strep throat, it was simply a virus. Her doctor told us that as long as she didn't have a fever, diarrhea or vomiting, she could go to school.
The doctor's orders? Keep her hydrated. That's it. Plain and simple.
We figured she'd most likely only miss that one day of school. No problem. But the next morning she not only felt sick, sluggish, and sore, she also had a fever. One more day of school was going to be missed and my Princess literally stayed in bed all day. She wasn't hungry. She was sweating a lot, but very cold. Thankfully, I had DripDrop in the house to keep her hydrated.
Have you heard of DripDrop yet?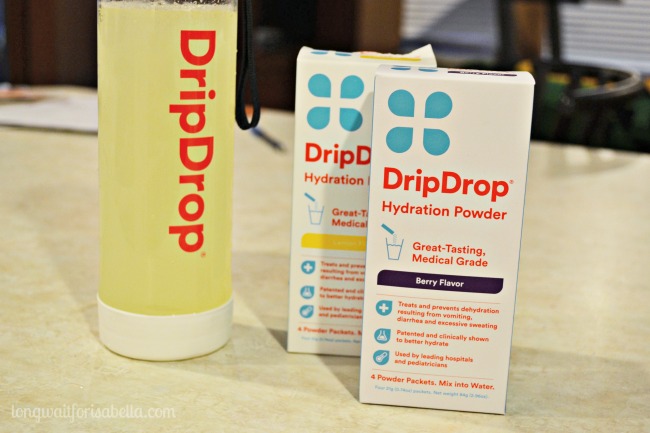 DripDrop is available to purchase at Walgreens, CVS or HEB and I am honestly telling you, YOU MUST have DripDrop in your house.  A common cold or flu usually creates headaches, chills, fever, sweating, and congestion — all these symptom my daughter felt, and these symptoms create loss of water and electrolytes.
I grew up drinking sugary sports drinks or diet soda when I was sick. Today, I am glad I know better. DripDrop is a great tasting, medical grade hydration solution developed by a Mayo Clinic trained physician. Built on decades of proven science, it contains a precise ratio of salts, sugars and potassium to optimize fluid and electrolyte absorption and speed recovery.
DripDrop contains 2-3 times the electrolytes of sports drinks and pediatric solutions and was shown to rehydrate 34% better than water alone. It is available in natural lemon and berry flavors, DripDrop does not contain any artificial colors, flavors or preservatives.
[Tweet "@DripDrop is a hydration solution, safe for kids, no artificial colors or flavors. #DrinkDripDrop"]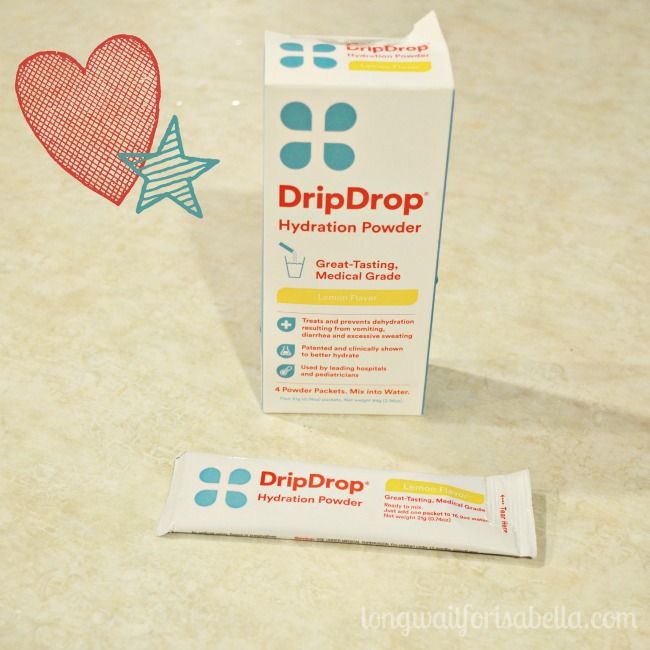 I made my daughter the Lemon DripDrop, tasted it first and we were both quite pleased. It does remind me of a sport drink but without the excess sugar. It honestly tastes great. I feel really good knowing I'm giving my daughter a product that is safe and very effective. Plus, the doctor said to keep her hydrated. Nothing will hydrate her better than DripDrop. I am sold. We will always have DripDrop in our medicine cabinet for when anyone in the family is sick.
[Tweet "Cold or flu? Hydrate safely and effectively with @DripDrop! #DrinkDripDrop"]
Connect with DripDrop
Facebook // Twitter // Pinterest // Instagram
Disclosure: This is a sponsored post with DripDrop and SheSpeaks.