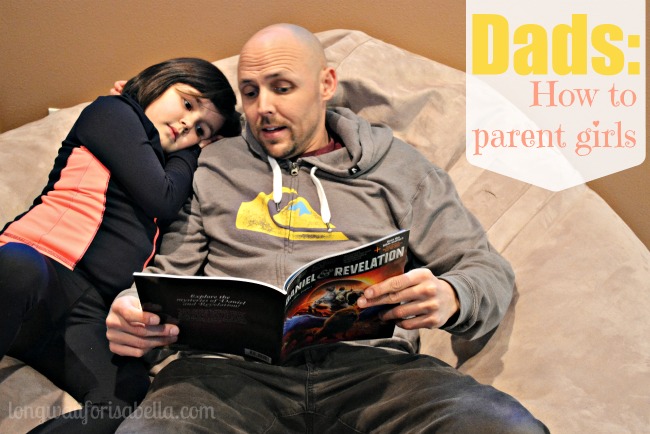 Parenting is hard stuff. I say it a lot. But that's because it's true. It is the hardest job there is and the most important. Raising these children to not only be productive members of society but to also love and obey God? Well, most days I don't even know what I am doing.
[Tweet "Parenting? Most days I don't know what I'm doing. #FCBlogger"]
My daughter is already seven years old. I started this blog when we were living in California. I really wanted to keep my family updated on our life with a new baby. My, how the time has flown by! Can I just say that I LOVE my daughter. She is amazing. But, girls are hard in ways I didn't realize, and I am girl. Can you imagine how my husband feels navigating this world of drama, emotions, pink, and pretty?
I am glad that Family Christian offers great Christian parenting books to help us parents. I don't know about you, but we need all the help we can get. My husband and I have quite the collection of parenting books. We really appreciated this new book from Jess Maccallum and Dale Reeves – The Smart Dad's Guide to Daughters — especially my husband. In this book, Maccallum and Reeves offer 101 real world tips for dad's raising daughters.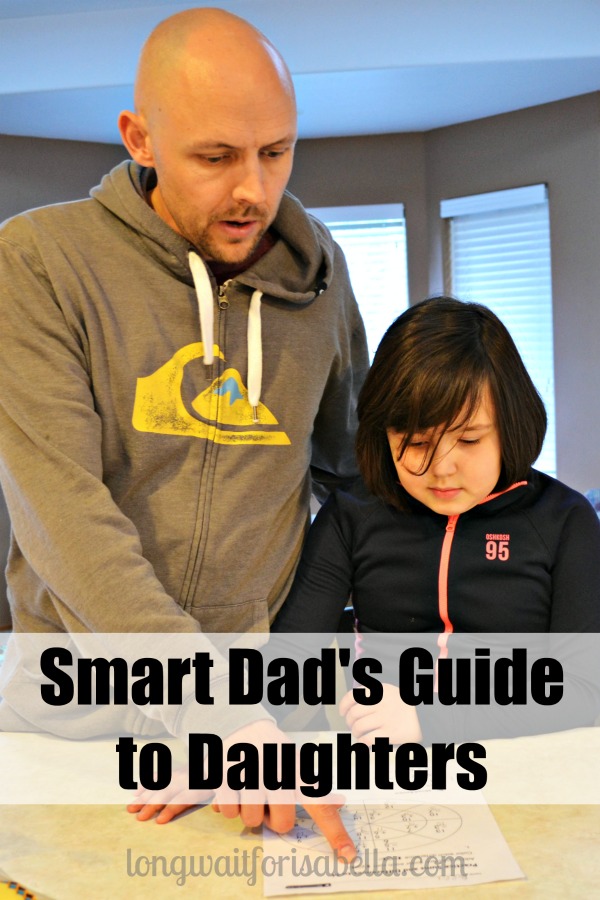 [Tweet "101 Real World Tips for Dad's Raising Daughters! #FCBlogger"]
The Smart Dad's Guide to Daughters
My husband is an avid book reader. I am so blessed to be married to him, because not only is he a great husband but he is an amazing father. What is great about The Smart Dad's Guide to Daughters is the practical advice. The entire books contains a treasure of practical ways to parent daughters. But not just advice but advice from a Christian perspective.
The advice given is organized by stages of development –> Little Princess, Can You Say Gawky –> Creature From Another Planet –> Darn, She's Basically a Woman. As you can imagine this book is not only practical for dads to read but also includes a lot of humor. Each tip is only a couple pages long and includes the advice, a Bible verse, and encourages you to think about it.
Here are examples of tips:
Always Kiss Her Goodnight
Hang Her Picture in Your Workplace
Coach Her Team
Never Frighten Her
Listen to Her
Pray With Her
Is there a dad in your life who could benefit from this book? Visit Family Christian in-store or online and get it this week!
Connect with Family Christian
Facebook // Twitter // Google+ // YouTube
Win $25 Family Christian Certificate
One lucky Long Wait For Isabella reader will win a $25 Family Christian appreciation certificate. Enter the Rafflecopter form below for your chance to win. Open to US and CAN residents 18+.
a Rafflecopter giveaway
Disclosure: I was sent the above book for review. This is a sponsored post. All opinions are mine.