I just got my email invitation to our church Women's Ministry Spring Day. We get to hear a great female speaker minister to us and worship together for an entire day. I look forward to it every year. Now that my kids are getting older, I am excited to take advantage of women's ministry events near me.
Are you involved in your local women's ministry?
I think women's ministry is so important. As women, it is not unusual to put ourselves last. Our husbands, our kids, our church, our friends – they all become a priority and we often put ourselves, our health, physical and spiritual, on the back burner. But, women's ministry gives us all a chance to be ministered to and encouraged by those who get us — other women.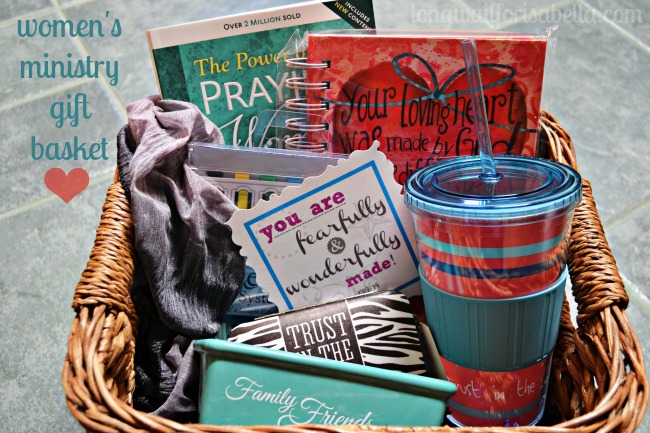 I put together a gift basket, I'd like to donate to my church's women's ministry department. At our next event, it'd be nice to either honor a special women or have a raffle ticket at the door. I think any woman would love getting this great gift basket featuring products especially for women. I've even created an encouraging quotes printable that you can add to your small gifts.
Also, in honor of women's ministry I wanted to share some great quotes for encouragement I've come across online. Don't you love positive quotes? 
15 Encouraging Quotes for Christian Women
When we acknowledge God's supreme role in our life and set our mind on Him, He enables us to be women of hope. -Elizabeth George
Do what you can! If you can't feed 100 people, then feed just one. -Mother Teresa
I have to keep reminding myself: If you give your life to God, he doesn't promise you happiness and that everything will go well. But he does promise you peace. You can have peace and joy, even in bad circumstances. -Patricia Heaton
We will never be happy until we make God the source of our fulfillment and the answer to our longings. He is the only one who should have power over our souls. -Stormie Omartian
If I can put one touch of rosy sunset into the life of any man or woman, I shall feel that I have worked with God. -G.K. Chesterton
And let us not grow weary of doing good, for in due season we will reap, if we do not give up. -Galatians 6:9
When it seems as if God is far away, remind yourself that He is near. Nearness is not a matter of geography. God is everywhere. Nearness is likeness. The more we become like the Lord, the nearer He is to us. -Warren Wiersbe
Love is a fruit in season at all times, and within reach of every hand. -Mother Teresa
Let this encourage those of you who belong to Christ: the storm may be tempestuous, but it is only temporary. The clouds that are temporarily rolling over your head will pass, and then you will have fair weather, an eternal sunshine of glory. Can you not watch with Christ for one hour? -William Gurnall
Act, and God will act. -Joan of Arc
Love and pity and wish well to every soul in the world; dwell in love, and then you dwell in God. -William Law
When life gets to hard to stand, kneel. -Unknown
For the Mighty One is holy, and he has done great things for me. -Mary from Luke 1: 49
God made a way out of no way. -Angela Bassett
Being a praying woman doesn't mean I don't have bad days. It means I am willing to find beauty, even in the ugliest days. -Unknown
Do you have favorite encouraging quotes or Bible verse?
I've always loved this encouraging scripture ==> Psalm 139: 14, so I made my own printable tag for this women's ministry gift basket.
And if you'd like to also print this encouraging quotes gift tag, feel free to do so. Just open the image below in a new window for the full hi-resolution image. It is 2000×2000 pixels and you can print it in any size you'd like. I printed the above tag in 3.5 x 5 inches on my printer.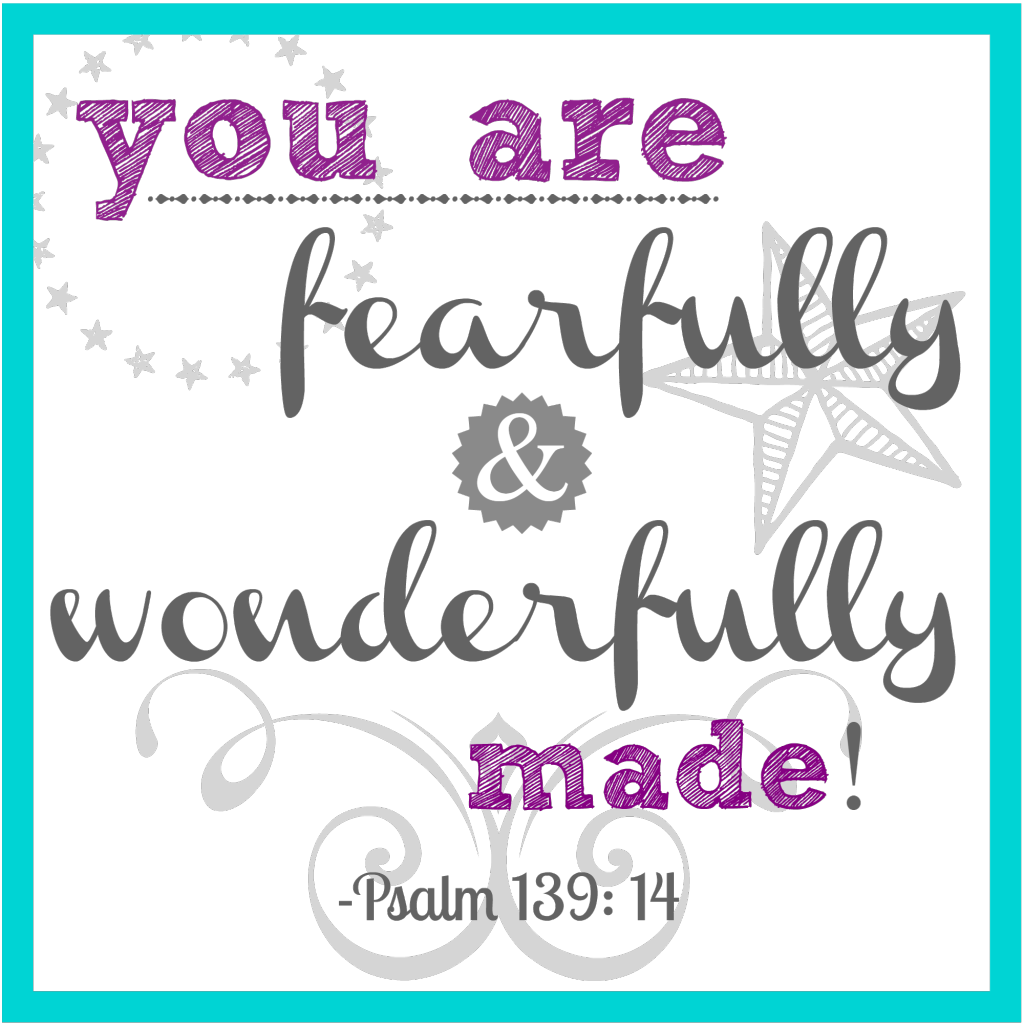 Pin it for later: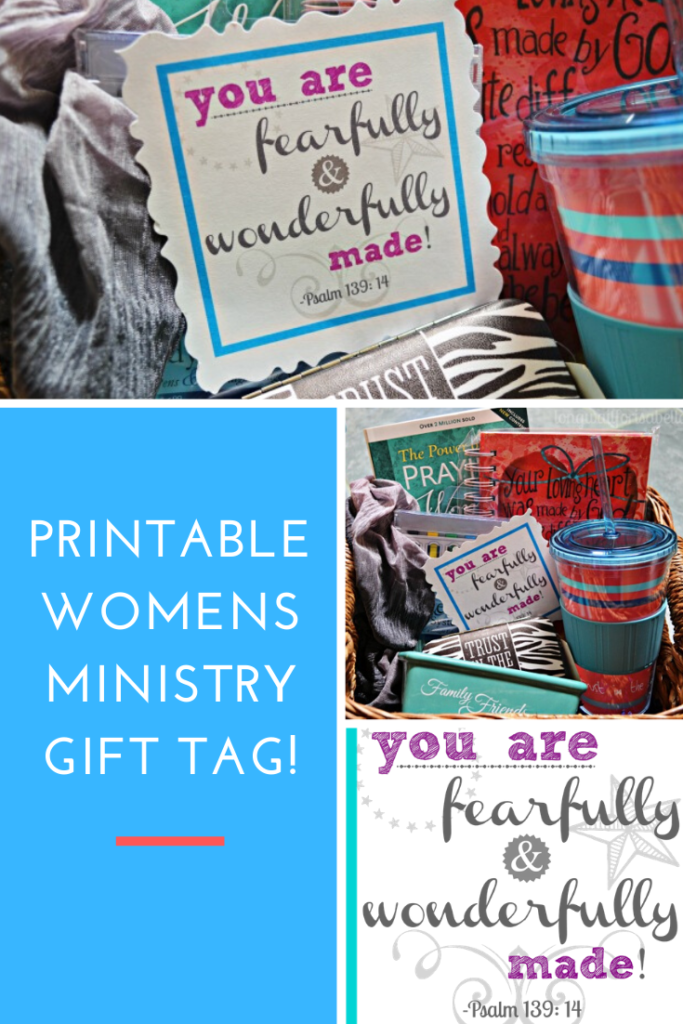 You might also like: