Disclosure: This is a sponsored post with Honey Bunches of Oats and Sverve. All opinions are mine.
My mornings are busy. Getting both kids ready and out the door by 7:20 am is not easy when you are not a morning person. Ugh, will I ever be a morning person? Grab and go breakfast options are necessary in a house like mine that's for sure. My daughter and I are not big breakfast eaters and there are many mornings that she and my Little Man are both eating something in our minivan. Thankfully, the last two weeks, we've had Honey Bunches of Oats Breakfast Biscuits.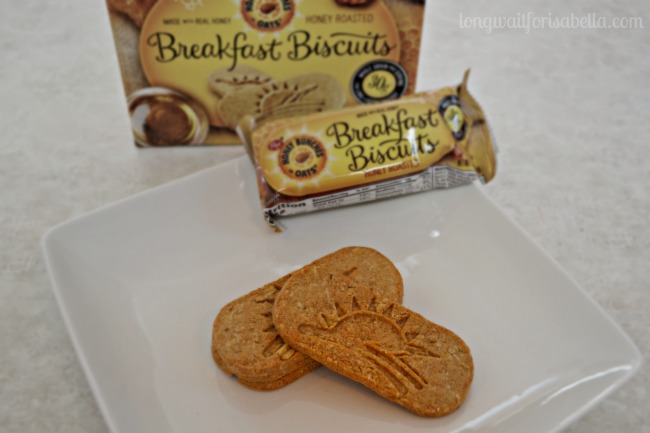 Honey Bunches of Oats came out of the bowl for this exciting new product. Breakfast Biscuits are made with 100% whole grains that provide longer lasting energy for the whole family! Each package contains four biscuits and there are three flavors available:
Honey Roasted
Strawberry
Chocolate Chip
Which flavor would you like to try most?
My favorite flavor was Honey Roasted. I really loved it. I honestly didn't want to share it at all. They were great for me, because I am all about grab and go breakfast options. My husband loved this flavor too as well as the Chocolate Chip. My daughter's top pick was Strawberry, of course. But my two year old? He isn't very sure about new foods. He happens to be the pickiest person in the house. A two year old that is picky? You haven't heard of that have you?
The verdict? He loved them too! All flavors.
[Tweet "Toddler approved breakfast biscuit! #HBOatsBiscuits"]
Honestly, these Honey Bunches of Oats Breakfast Biscuits are not just for breakfast. I loved eating them with an afternoon half-caff! They really are great. But Honey Roasted is the best. Believe me. I know what I'm talking about.