I had an eye opening moment recently. An epiphany I suppose. I was lying down next to my Little Man one afternoon. Flipping through the television channels and I saw one of those doctor shows on and the topic was stress and anxiety. It was then that I realized that I am suffering from stress and anxiety – nothing serious, but enough that I wanted to do something about it.
You know when you know something is wrong with you, but you just keep sweeping it under the rug? You take care of others but not  yourself? Well, I had been doing that. The stress and anxiety I feel is not severe but it is there. So I did my own little online investigation on stress and found ways to combat stress naturally.
Do you suffer from everyday stress in your life?
Here are Eight Ways to Combat Stress Naturally*
Sleep – get enough sleep each night so my body can produce that very important melatonin.
Healthy Diet Rich in Omega-3s – thankfully living in the Pacific Northwest I love eating salmon. I also add flax seeds to my green smoothies.
Exercise – I've been exercising 3-5x a week at my local gym and that has made me feel so much better. Endorphins people. They are underrated.
Cognitive Behavior Modification – quit that stinkin' thinkin'. Change your thoughts. Self-talk will harm you if you let it.
Herbal Supplements – use tried and true natural products (like those found in RESCUE) to help alleviate your mood.
Hot Bath – hydrotherapy is a real and it honestly helps with everyday stress.
Journaling – write it out! It helps.
Meditation and Prayer – I like to relax, drink a cup of chamomile tea or have a small chocolate and just meditate and pray.
This past week, I visited my local Walgreens and found RESCUE Pastilles and RESCUE Gum. These are natural stress relief products that once I learned of them, I knew I had to have them. You see, my hubby has been working part of the week in Kirkland, about an hour away from us. And this particular afternoon I had to bring both kids in for a dentist appointment.
Usually a double dentist appointment would be something I feel stressed about. But I slowly chewed a RESCUE Pastilles on the way there and popped a RESCUE Gum in before we went inside the dental office. You know what? I did great. I didn't feel stress or anxiety at all. I now carry both of these awesome products in my purse. I love them. And since everyday stress happens every single day in my home, I am now even more prepared. 
[Tweet "1 Mom + 2 kids + 2 dentists appointments. Stress? I don't think so! #StressLess2BmyBest"]
How do you combat your everyday stress?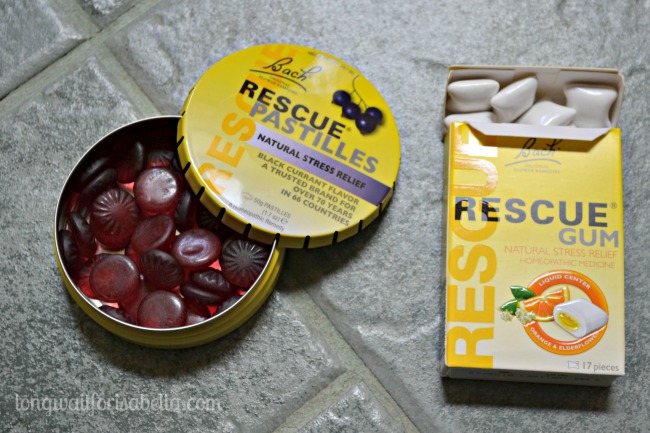 RESCUE was developed by a doctor more than 80 years ago. This trusted product is a natural homeopathic stress relief remedy. It is a safe way to treat your everyday stress and it is not habit forming. RESCUE stress relief products are available now in the US at CVS, Walgreens, Whole Foods, Sprouts and wherever you find natural products.
Connect with RESCUE
Facebook // Twitter // Instagram
I was selected for this opportunity as a member of Clever Girls and the content and opinions expressed here are all my own. *Please speak to you doctor if you are suffering from severe stress, anxiety and/or depression.