It is not secret that Reading has been my daughter's least favorite subject in school. She didn't like it in homeschooling, and now she isn't a big fan at her private Christian school. I have always had a great love for books and reading, since before I was her age. I started reading at the age of three and haven't stopped. I am hoping my daughter will one day share my own love for reading. Which is why getting her a Kindle with books I know she will love on it, is my best bet on creating a love for reading.
Did you know that March is National Reading Month? I know we are getting close to the end of the month, but I still think it is important to focus on literacy and encouraging our children to pick up a book instead of a remote control. This month, not only did my Princess get a Kindle, but we also signed up for Amazon FreeTime Unlimited, which we LOVE. We now have access to hundreds of books. The only problem my daughter is having right now, is choosing which one she wants to read.
Yes, you heard that correctly — the books she WANTS to read. I know having a Kindle makes her feel like a big girl, plus she is just a big lover of electronic devices in general. Kids, they really are growing up in such a great technological age. She can read, and enjoy, The Attack on Pearl Harbor, which is a choose your own adventure book, plus hundreds of other books with an Amazon FreeTime Unlimited subscription. But best of all they are on this small lightweight Kindle e-reader ($79) and not cluttering our bookshelf at home.
[Tweet "Focus on literacy; encourage your children to read a book instead. #KindleForKids #CG"]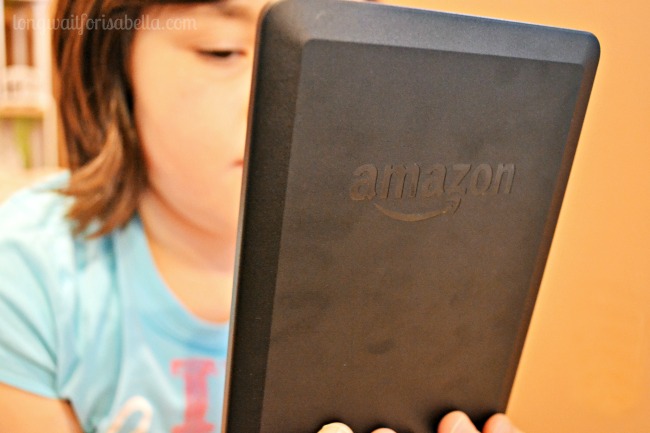 Generational Love for the Kindle e-Reader
My sister and I bought the an early generation of the Kindle e-Reader back in the day when it was on sale, for a small fortune, at one of our local stores. We couldn't wait. The thought of digital books all on one electronic device was like a dream. We share a love for books, my sister and I, but we don't mind, and actually prefer, our books to be in digital format.
So fast forward about five to seven years later. My daughter has her own Kindle e-reader, only $79 dollars now, and she loves hers now too. You want to know the five features that I especially love about the Kindle e-reader?
parental controls
easily look up definitions
build vocabulary
the ability to make quizzes and flashcards
thousands of free books on Amazon available
[Tweet "5 Reasons I love the Kindle eReader for Kids! #KindleForKids #CG"]
Best of all, there are not thousands of books sitting around my house. You know, when I was in my early 20s I thought having walls and walls of bookshelves filled with books was awesome. I did. But now, I just think the books we already own are taking over the office and the kids room. Digital is the way to go – seriously!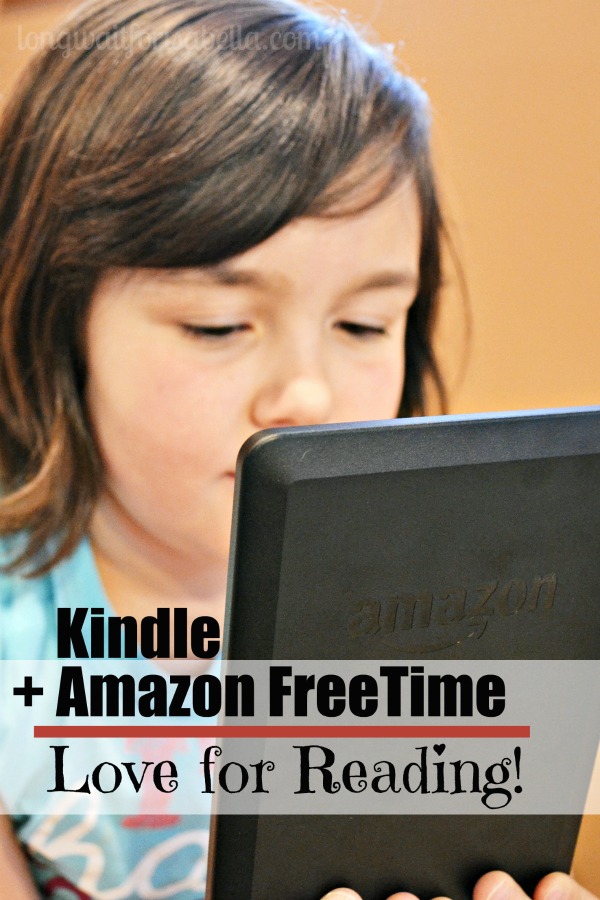 How Can You Not Get AmazonFreeTime?
As a parent, I wish I knew about Amazon FreeTime Unlimited six months ago when we were struggling with reading. Though reading is still not her favorite subject, we are reading 20 minutes a day for the Book It Program. We are pretty faithful about it too. But, thankfully, now with Amazon FreeTime Unlimited, we literally have hundreds of books to choose from at our fingertips.
Amazon FreeTime Unlimited is organized by category. There are many categories to choose from like Animals, Disney, and History. She loves History, which is how we found The Attack on Pearl Harbor. (Did I mention it is a Choose Your Own Adventure — I loved those as a child.) This subscription from Amazon starts at at $2.99 per month and offers unlimited access to hundreds of hand-picked chapter books and early readers. These books are age appropriate and exciting. As I said above, our biggest problem is choosing one to read, the options are amazing. There are many available that she needs help with reading, since she is in first grade. But I don't mind. Twenty minutes a day has now become a bonding time with her as we read together. 
[Tweet "Amazon FreeTime: access to 100s chapter books! Starts at $2.99! #KindleforKids #CG"]
Do your kids like to read? Even if they don't a Kindle with FreeTime Unlimited is the way to go. Trust me!
I was selected for this opportunity as a member of Clever Girls and the content and opinions expressed here are all my own.