I love a simple, yet delicious, no bake dessert option. If those great desserts also contain healthy ingredients? I say that's a BIG win. When I saw this Sugar-free Berry Bliss Chocolate Bites, I knew that this no bake dessert recipe was going into my recipe binder. It's a keeper!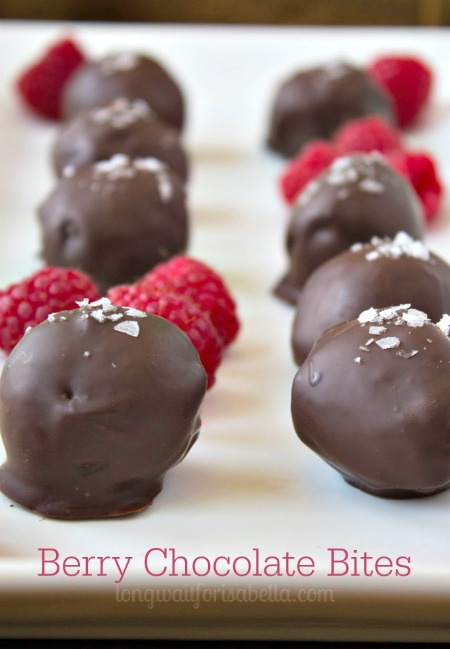 Berry Chocolate Bites Recipe
INGREDIENTS:
9 tbsp Coconut Oil
3 tbsp 100% unsweetened Cacao Powder
3-4 packets (less or more depending on you) Stevia in the raw
1/2 cup frozen berries
Silicone candy mold or mini baking cups
DIRECTIONS:
Mix the melted coconut oil with cacao powder and stevia.
Chop the frozen berries into smaller pieces and distribute among 9 baking cups.
Pour 1 tbsp chocolate mix into each cup over the frozen berries.
Place in freezer until set, 5-8 minutes and enjoy!
Berry Chocolate Bites can be stored in a glass container in the fridge for a few days but trust me, they'll be gone before!
What is your favorite no bake dessert?
Thank you Carrington Farms for submitting this amazing recipe!